Workers from Texmaco Rail and Engineering this weekend began track plinth casting works to install tracks (rails) for Bangalore Metro's 15.257 km Reach 1A & 1B (Baiyyappanahalli – Whitefield) extension of the Purple Line.
Track laying and welding work at the Whitefield-end of the line, part of the 7.218 km Reach 1B, had started this summer, but further activities were put on-hold as Texmaco had been under financial duress for several quarters. This resulted in them subcontracting an unspecified quantum of track work to Salasar Adorus Infra with a contract value of Rs. 252 crore.
Per BMRCL's latest December 2020 newsletter, no progress has been recorded so far in the 7275 m (3.64 km viaduct) of access that had been handed over for track plinth casting. The next edition will see this number finally going up.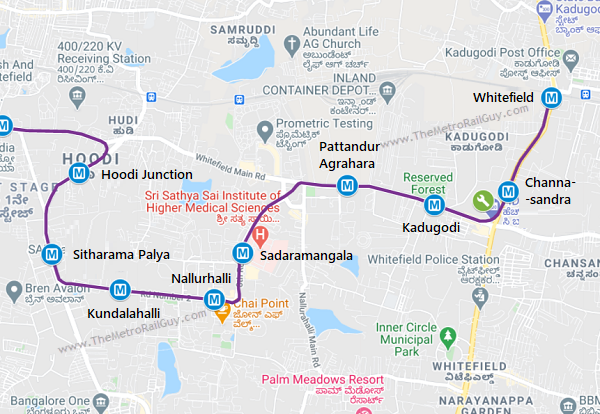 Here's a snap shot a few hours prior to the beginning of casting work: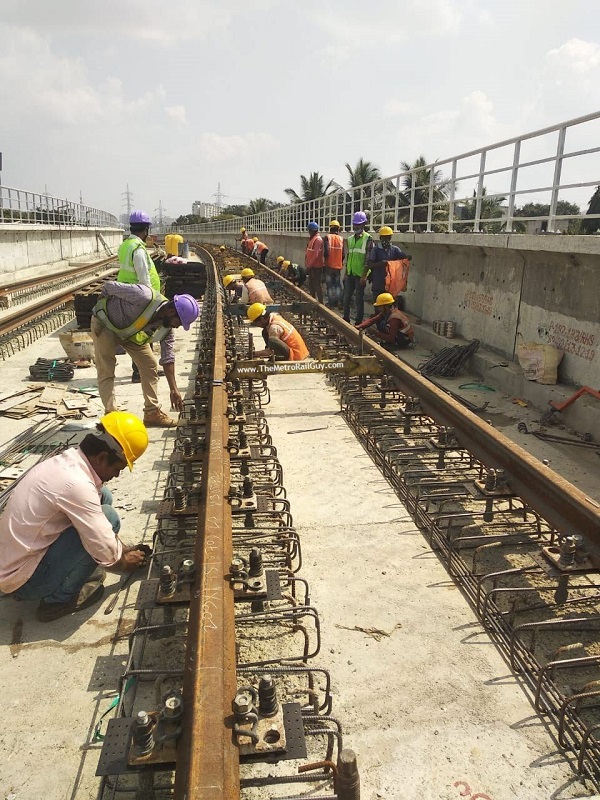 The final of of 2125 precast segments for Reach 1B's viaduct was launched by ITD Cementation in November 2020.
The deadline for this extension of the 73.92 km Phase 2 project was recently revised to June 2022, but I see it opening no sooner than 2023 at this time due to land acquisition hurdles at Benniganahalli (Tin Factory) between Byappanahalli and KR Puram on Reach 1A.
Construction work there resumed in December 2020, but land acquisition is reportedly not 100% complete and key approvals are still pending for cutting around 60 trees south of Benniganahalli Lake. BMRCL has indicated they will start operations without operationalizing Benniganahalli Station, but for that to happen the basic shell (civil structure) of the station must be ready for trains to pass through, which I estimate is another 2 years away.
Stand-alone services on the approx. 12 km KR Puram – Whitefield section cannot begin without the Purple Line's new Kadugodi Depot, which is similarly another 2 years away from getting ready. Approvals for cutting trees there are reportedly still pending – see some snaps from October with work taking place all around the trees which reminds me of Chinese nail houses.
For more updates on India's metro systems, check out my Home Page!
– TMRG
Subscribe to Free Email Notifications