Besides Kolkata Metro, Chennai Metro today also witnessed the start of its 3-day final safety inspection of the 9.051 km Phase 1 Extension project which will extend the Blue Line from Washermenpet to Wimco Nagar through 8 stations.
In today's visual inspection, the Commissioner of Metro Railway Safety (CMRS) from the railways' southern circle led a 3 member team to check out the approximately 2.4 km Washermenpet – Tondiarpet underground section. The elevated section will be inspected this weekend.
Per CMRL's press release, the following were inspected today:
OHE height and stagger measurement, demonstration of fire hydrant at ramp area, demonstration of TVS jet fans, ramp sump pump inpsection and overview, measurement of schedule of dimensions (SOD), gauge, level and clearance measurement at every 200m intervals, demonstration of passenger emergency telephone (PET), public announcement (PAP), passenger information displays (PIDS), lifts and escalatros, HV room and other rooms
The 8 new stations of this section are located at Sir Thiyagaraya College (underground), Tondiarpet (underground; formerly Korrukupet), New Washermenpet (formerly Tondiarpet), Tollgate Metro, Kaladipet Metro (formerly Thangal), Thiruvottriyur Theradi (formerly Gowri Ashram), Thiruvottriyur Metro, Wimco Nagar Metro. Among them, Thiruvottiyur Theradi Station will open up at a later stage this summer.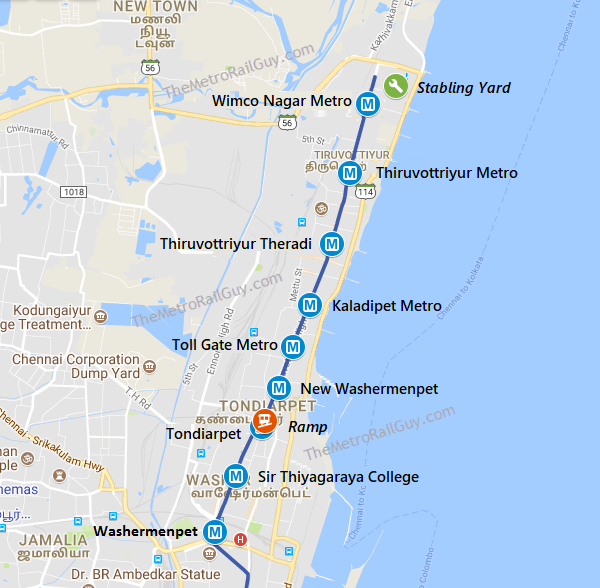 Some images shared by CMRL: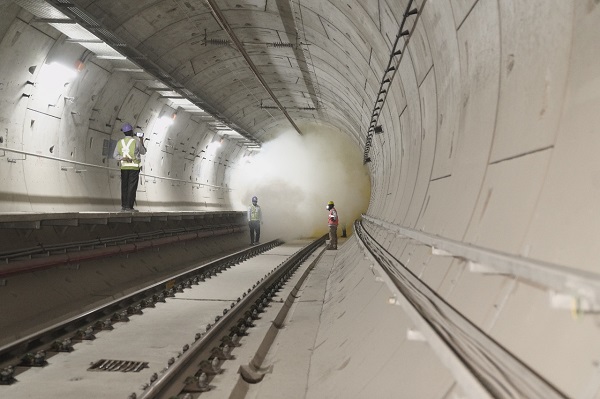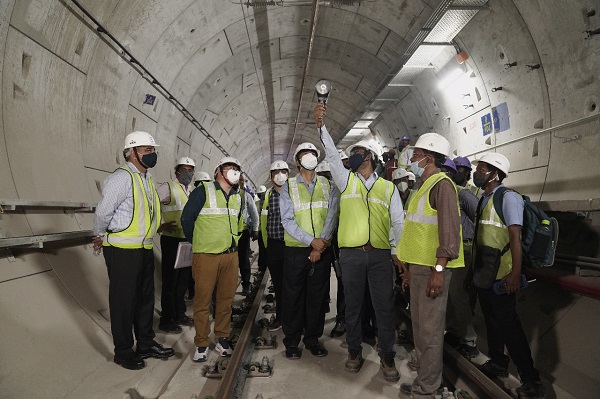 More images and videos can be viewed on CMRL's Facebook page. Inspections will continue for the next 2 days. I'll add a schedule here when available.
Trial runs / testing on this extension of the Blue Line began in December 2020, and CMRL is looking to open it for commercial operations on February 14 without Thiruvottiyur Theradi Station where finishing work is still underway. When opened, the city's Blue Line will become 32.15 km long and the network 54.15 km large.
For more updates, check out my Home Page!
– TMRG
Subscribe to Free Email Notifications