The Commissioner of Metro Railway Safety (CMRS) from the railways' eastern circle today began its 2-day statutory final safety inspection for Kolkata Metro Line-1's new 4.1 km Noapara – Baranagar – Dakshineswar section.
The CMRS led a 3 member team and inspected Dakshineswar's passenger & station control room's facilities, performed a trolley-inspection of the line to Banaranagar, inspected that station's facilities, and performed a trolley-inspection of the line to Noapara. In the evening, they boarded an ICF-Medha train-set for speed trials, clocking speeds of 80 kmph in both directions.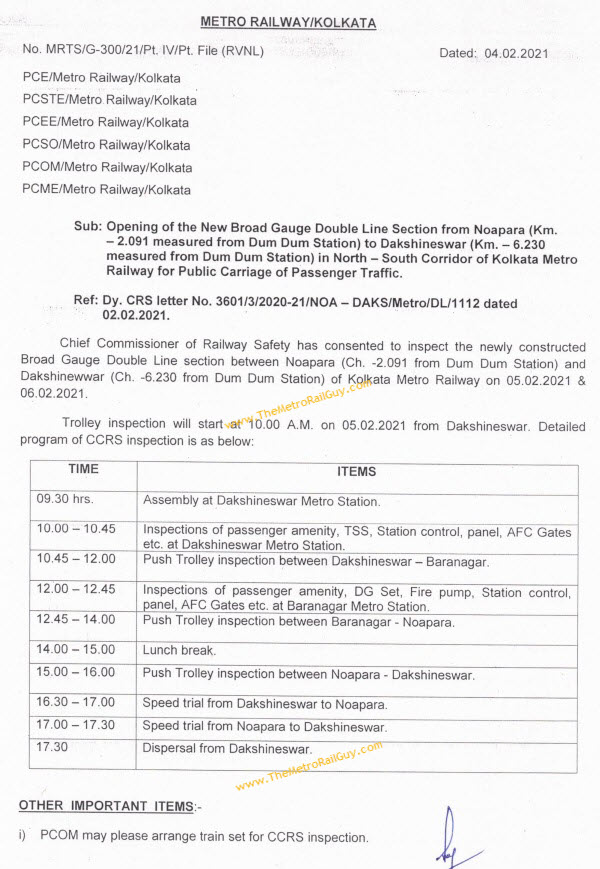 Rahee Infratech completed track-work in record time despite the COVID-19 related disruptions. The line's 750 V DC Third Rail system was energized on November 30, 2020 and train trial runs (testing) began on December 23, 2020.
This new section will extend Line-1 northward through 2 new stations named Baranagar and Dakshineswar – see images here, here and here.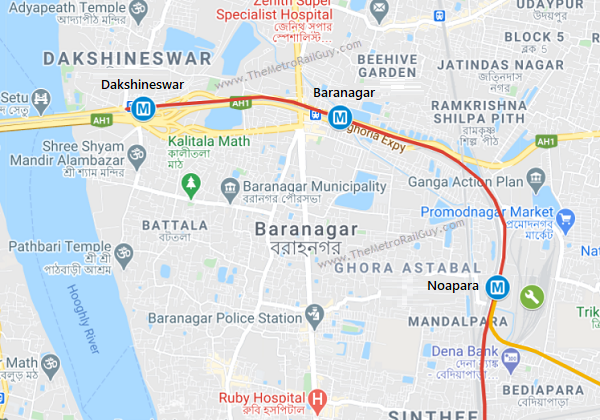 Some snaps: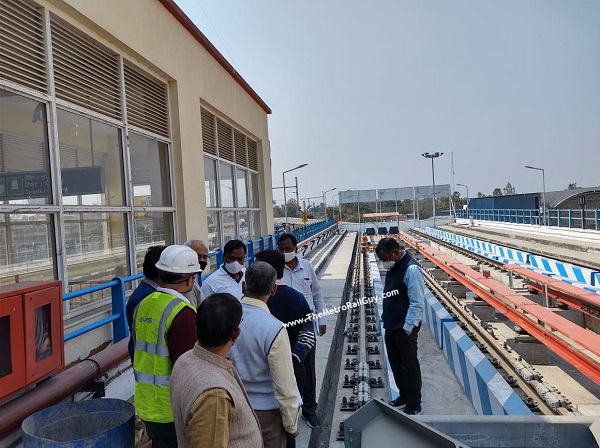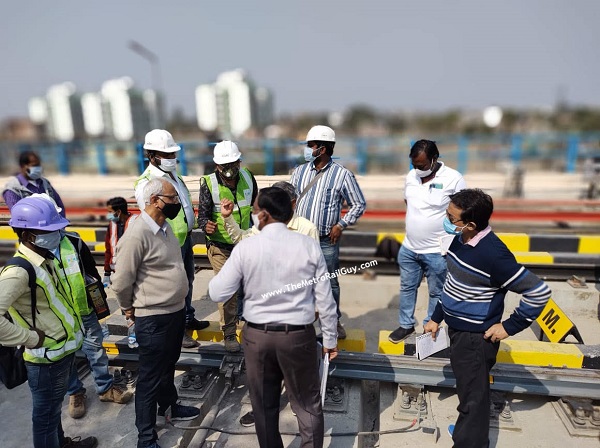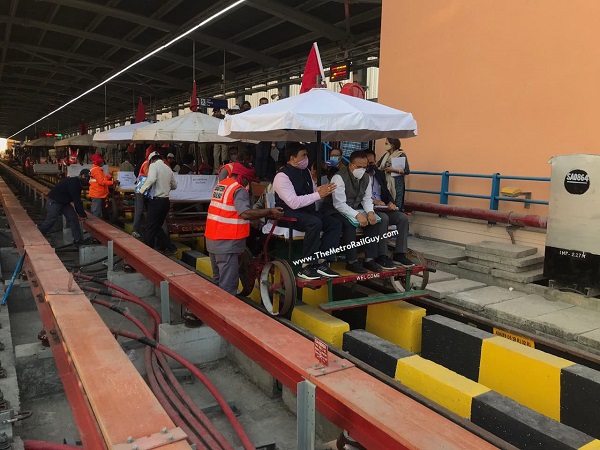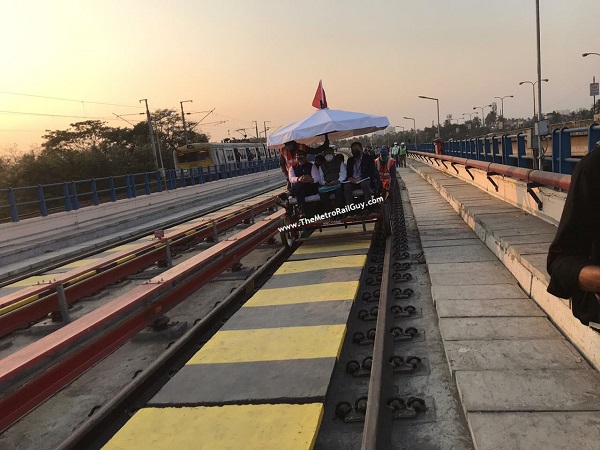 As shared earlier – Kolkata Metro is looking to inaugurate this section by Prime Minister Modi on February 10. An official announcement is still pending, but that's the date being chased right now. Feb 9 Update: Inauguration date has been postponed. I'm now hearing a tentative date of February 18.
When this extension becomes operational, the existing 28.14 km north-south Line-1, currently connecting Noapara with New Garia (Kavi Subhash), will become 32.25 km long.
For more updates, check out my Home Page!
– TMRG
Subscribe to Free Email Notifications