Back on February 6, engineers from CCECC – KEC JV performed a load test on a new unique type of U-girder transporter & launcher for building a 12.375 km elevated extension of Line-8 (Magenta Line) between Vikaspuri Ramp and Haiderpur-Badli Mor Station.
The team had started launching 28m U-girders on this section of the 65.1 km Phase 4 project in November 2020 using help from Apollo Cranes – a local mobile crane company which, like crane companies all over India from Mumbai to Kanpur, deploy two mobile cranes for night launches.
To speed things up in challenging site conditions – J Kumar Infraprojects in 2020 deployed a giant straddle carrier on the streets of Mumbai to build the city's Line-6 project. And now in Delhi, CCECC – KEC will soon be deploying a double truss (or double-nosed) launcher by mumbai-based SNM (SN Mercantile) Group.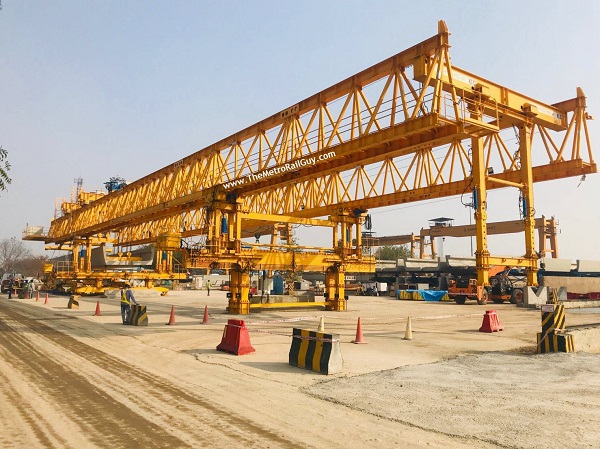 KEC's Package DC-01 also consists of 10 elevated stations at Keshopur, Paschim Vihar, Peeragarhi, Mangolpuri, West Enclave, Pushpanjali, Deepali Chowk, Madhuban Chowk, Prashant Vihar & North Pitampura. This package combined with other civil packages will form a 28.92 km extension of Line-8 from Janakpuri West towards RK Ashram.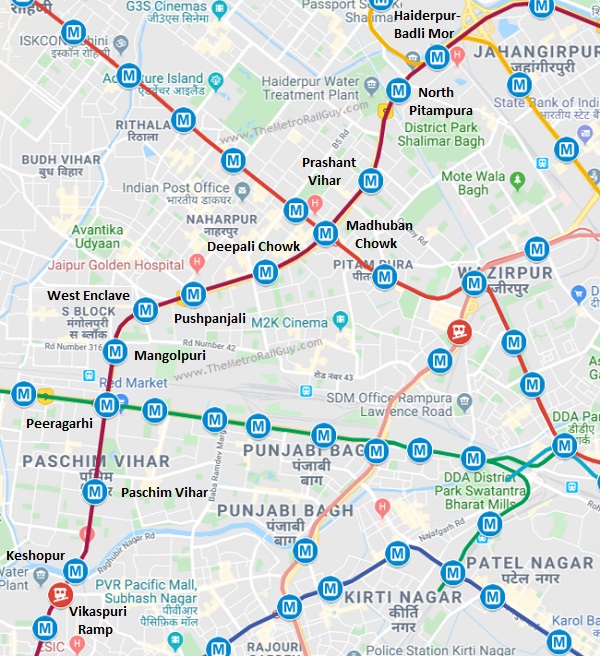 Here are some snaps shared by Swapnil Bhandare of a load test with a 165 ton U-girder in action: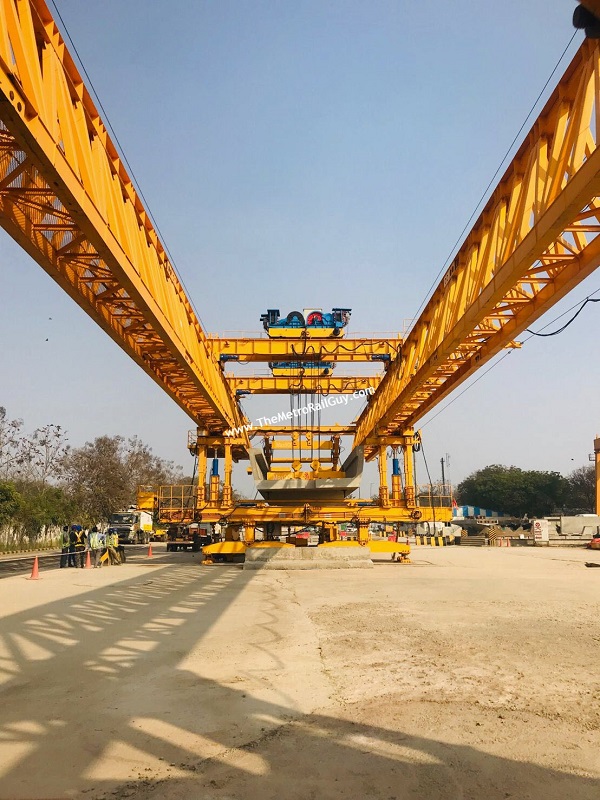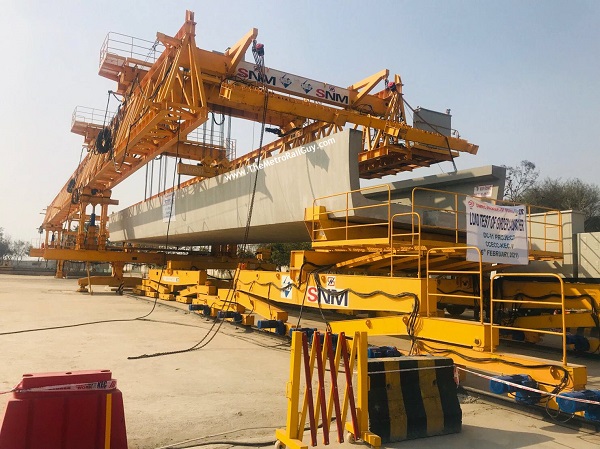 I haven't been able to find a good video demonstrating how it'll work, but this video (with graphics straight from the 90s) comes close enough:
Similar launchers are expected to be deployed for constructing the 508 km Mumbai – Ahmedabad High Speed Rail project for which the first concrete pour to officially launch construction work took place just last week.
For more updates, check out my Home Page!
– TMRG