Engineers from Larsen & Toubro last week quietly commissioned Tunnel Boring Machine Lavi (DZ672) from Shivajinagar Station for building tunnels on the 21.386 km Pink Line (Reach 6) of the 73.92 km Bangalore Metro Phase 2 project.
Like TBM Avni which is building the parallel tunnel towards MG Road Station, this TBM was commissioned without any major celebratory launch event or even a press release by the Bangalore Metro Rail Corporation Ltd (BMRCL).
For the 2.755 km package RT-02, Lavi will first build the 1089.263m down-line tunnel towards MG Road Station and then the 1098.655m tunnel towards Rashtriya Military School Station.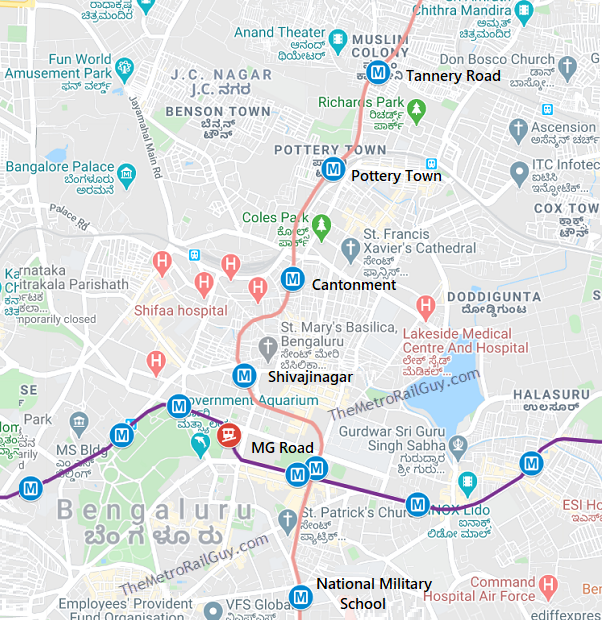 This Ø6.67m slurry machine (DZ671) was manufactured by China Railway Construction Heavy Industry Co., Ltd. (CRCHI) and lowered into the Shivajinagar Station's southern-end in June 2020.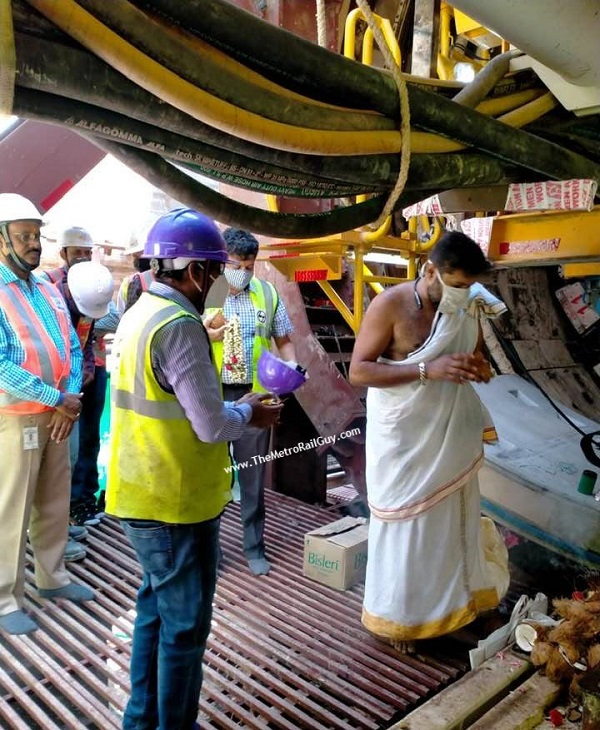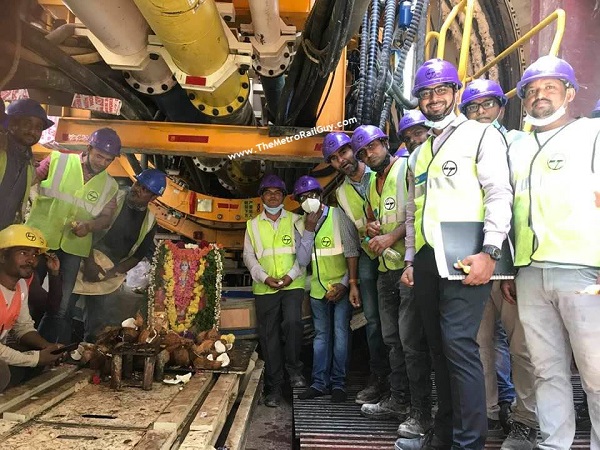 With this, Lavi has now become the fourth machine, after TBM Urja (DZ670), TBM Avni (DZ669) and TBM Vindhya (DZ671) to start excavation works on the Pink Line's 13.885 km underground section.
A total of 9 TBMs will be deployed by Afcons (3), Larsen & Toubro (4) and ITD Cementation (2). Here's a status with figures displayed from BMRCL's December 2020 newsletter. The upcoming January newsletter should give a more current status of tunneling progress.
For more updates, check out my Home Page!
– TMRG