Techpro Engineers Pvt. Ltd. has over the past couple weeks been conducting geotechnical soil investigation for Uttar Pradesh Metro Rail Corporation (UPMRC) on a roughly 4.9 km underground section of Kanpur Metro's 23.785 km Line-1 between Kanpur Central Railway Station and Transport Nagar Ramp.
Investigation work for this section of the 32.385 km Phase 1 project had started on February 18. Standard penetration tests (SPTs) are being carried out at multiple locations along the line's alignment with bore holes getting dug at varying depths between 3 meters to 28.50 meters.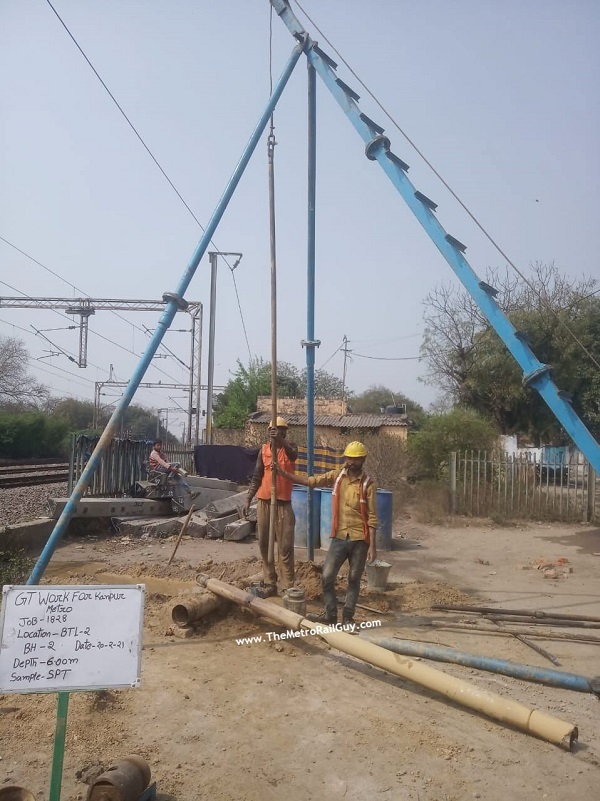 The data captured through this activity will serve two purposes – (1) help determine the line's optimal alignment, and (2) later be included within the civil construction tender documents to help infrastructure companies make more informed financial bids and use appropriate machinery, methods & technology during construction.
This section will be underground just like the 3.6 km section between Chunniganj – Nayaganj for which Gulermak – Sam India JV emerged as the lowest bidder in January. Unless things have changed, it will consist of 3 stations at Kanpur Central Railway Station, ISBT Jhakarkati and Transport Nagar.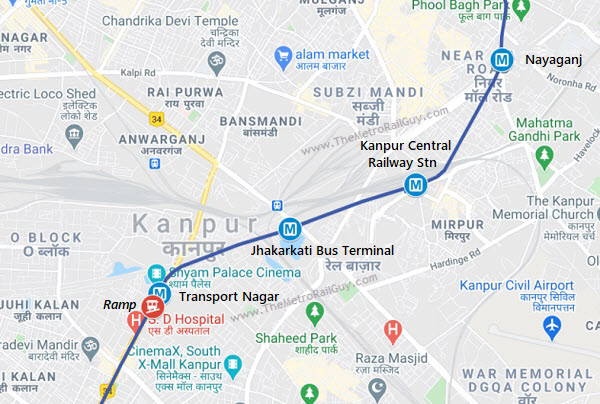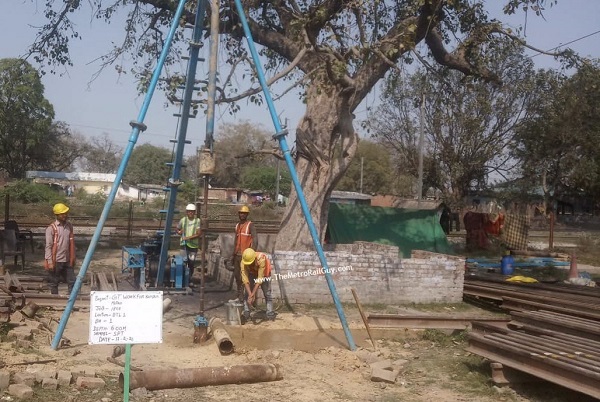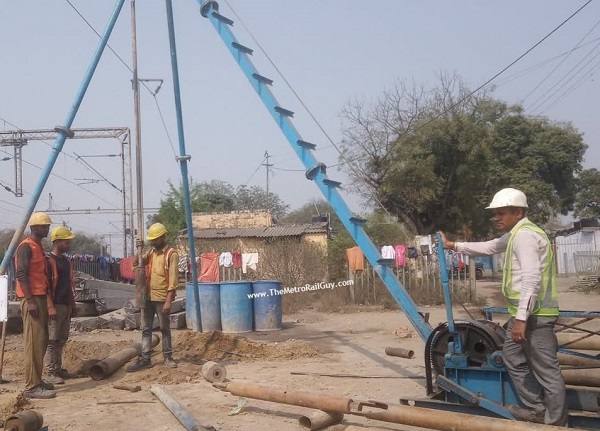 Prior to this assignment, TechPro had conducted geotechnical investigation for the 2nd elevated section between Transport Nagar Ramp and Naubasta.
In other news, I hear UPMRC has still not issued a LOA to Gulermak – Sam India JV for the first underground section's contract despite their bid of Rs. 1042.26 crore being way lower than the Rs. 1400 crore estimate.
Similarly, LOAs are yet to be issued for Kanpur and Agra metros' telecommunications (Package KNPAGS-01) and head-hardened rails (Package KNPAGT-1) contracts. Both packages' financial bids were opened in February and their winners remain unknown. If anyone reading this is aware of the winner for either – please leave a comment or drop me an email here.
For more updates, check out my Home Page!
– TMRG