Afcons Infrastructure on Sunday morning began lowering parts of tunnel boring machine S-1259 at Dairy Circle Ramp of Bangalore Metro's 21.386 km Pink Line (Reach 6) which will connect Nagawara – Kalena Agrahara through 18 stations.
This slurry machine is the second of 3 Herrenknecht machines which has been lowered by Afcons so far for constructing twin tunnels on the 3.655 km Package RT-01 (Rashtriya Military School Station – Dairy Circle Ramp) of the 73.92 km Bangalore Metro Phase 2 project.
The machine was manufactured at Herrenknecht's facility in Guangzhou, China where it passed factory acceptance tests (FAT) in October 2020. After a 15 day sea journey, it arrived in Chennai and then onsite in Bengaluru in December-end.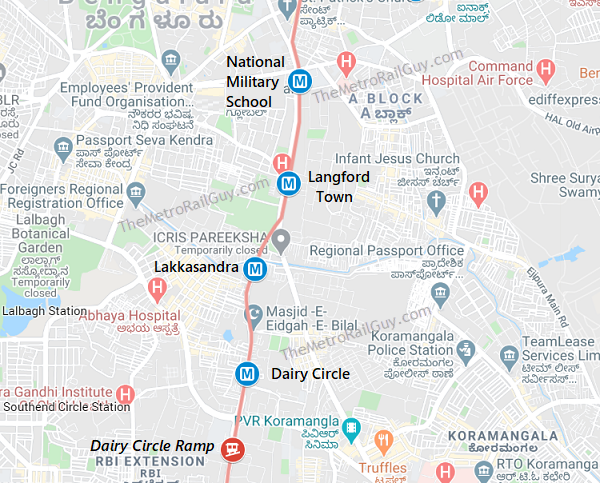 Per the tunneling plan, S-1259 will build 3 tunnels for the north-bound tunnel from the Dairy Circle Ramp to Langford Town:
Dairy Circle Ramp to Dairy Circle Station: 613.458 meters
Dairy Circle Station to Lakkasandra (formerly Mico Industries): 747.338 meters
Lakkasandra to Langford Town: 714.510 meters
Its backup gantry was lowered into the ramp earlier this month. Here are some images of its shield getting lowered on early Sunday morning via Srivas Rajagopalan at BMRCL's PR team: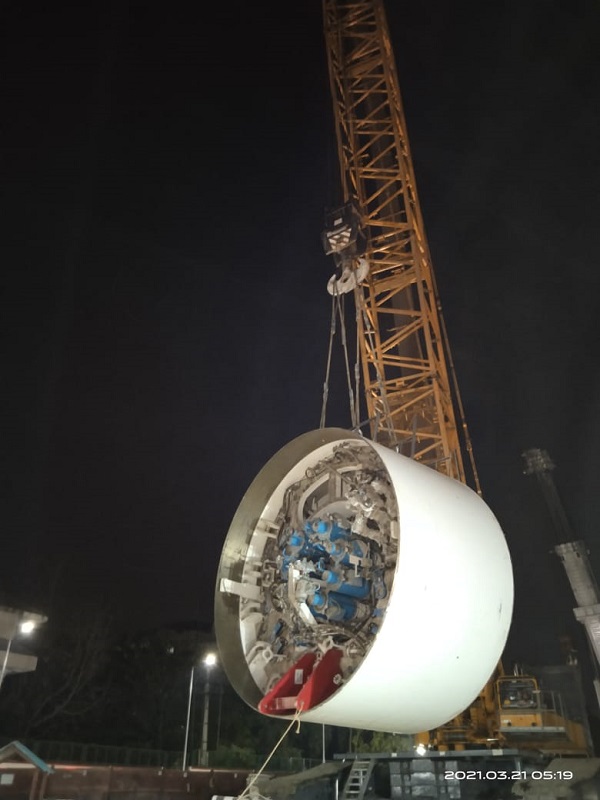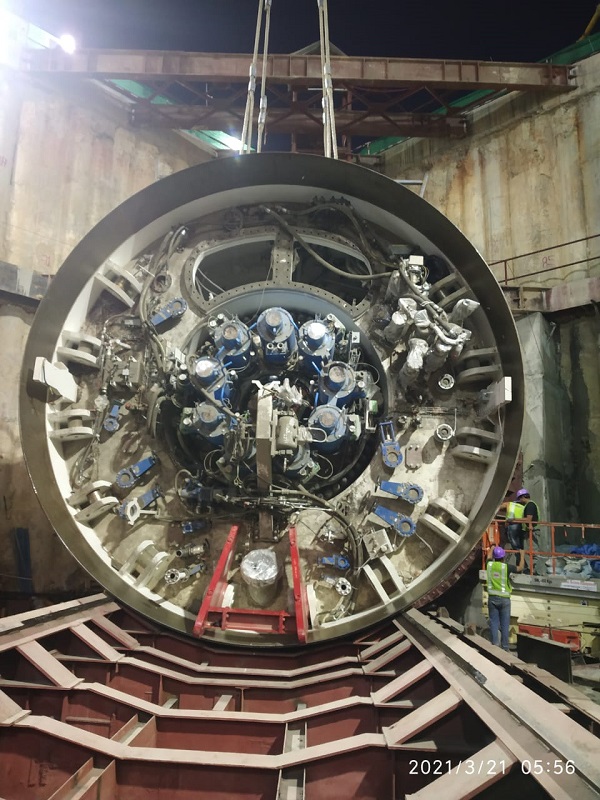 A total of 9 TBMs will be deployed by Afcons (3), Larsen & Toubro (4) and ITD Cementation (2) for constructing the city's Pink Line.
With this development – here's a status of each with figures displayed from BMRCL's March newsletter.
In addition – here's a snap from RMS Shaft showing Afcons' TBM S-1264 and the 5 temporary rings it has built so far after starting its initial drive towards Langford Station on March 12: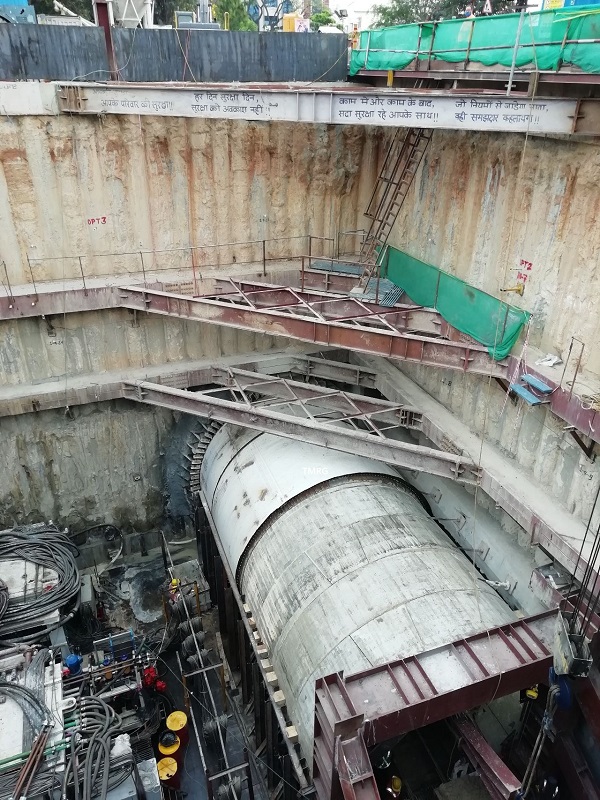 For more updates, check out my Home Page!
– TMRG