Jindal Steel & Power Limited is the only bidder for supplying 1200 MT of class A 880 grade rails for Patna Metro's New ISBT Depot after Delhi Metro Rail Corporation (DMRC) opened technical bids this afternoon.
This track-work package, PT-07, along with package PT-08 for ballasted tracks are dedicated towards the integrated New ISBT Depot which'll be used to stable and maintain trains on both lines of the 30.91 km Phase 1 project. Its construction contract was awarded to Quality Buildcon in December.
DMRC invited tenders for PT-07 in December 2020 with an estimate of Rs. 7.65 crore and completion deadline of 1 year. This contract will be funded through government sources and not by JICA.
Contract: PT-7
Brief Scope: Manufacturing and Supply of 1200 MT 90 UTS, UIC 60, 13 m, Class A 880 Grade Rails, IRS-T-12-2009 for New ISBT Patna Depot of Patna Metro Rail Project of PMRCL.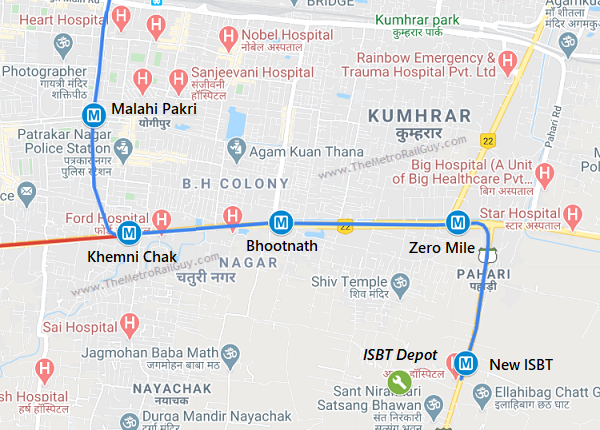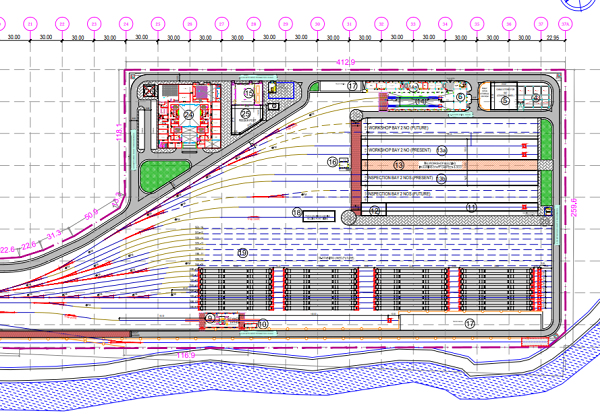 With just one bid received, I'm not sure what DMRC and PMRC's game plan is going to be. If they're not satisfied with the response, then this round of bidding will be scrapped and head towards a re-tender.
If they decide to go ahead in the interest of time, then Jindal's technical bid will be evaluated over the next couple months. If it meets the tender conditions, then PT-7's contract will be awarded to Jindal provided their financial bid is also within a certain range of the original estimate.
For more updates, check out my Home Page!
– TMRG