Last week, Gulermak – Tata Projects' tunnel boring machine S78, nicknamed Mutha, began tunneling 19 meters below Mutha River, its eponym, for constructing Pune Metro Phase 1 project's 16.589 km Purple Line.
This Ø6.61m Terratec EPB machine had set out from Civil Court Station in mid-March to build the up-line tunnel towards Budhwar Peth, and on Wednesday began excavation below Mutha's 150m wide river-bed which has an 80 meter-wide water channel.
In the next week or so, its sister machine TBM S79 (Mula) working on the parallel down-line tunnel will also begin its journey under the river as part of their third 680 meter drive for the 3.78 km package UGC-01 between Range Hills Ramp and Budhwar Peth.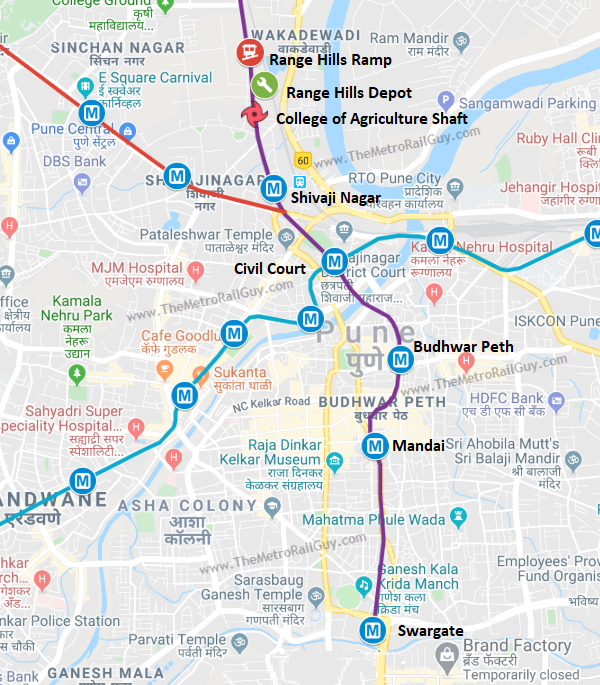 Here are some snaps via Mandar Deshpande of segment erection in progress for its tunnel rings: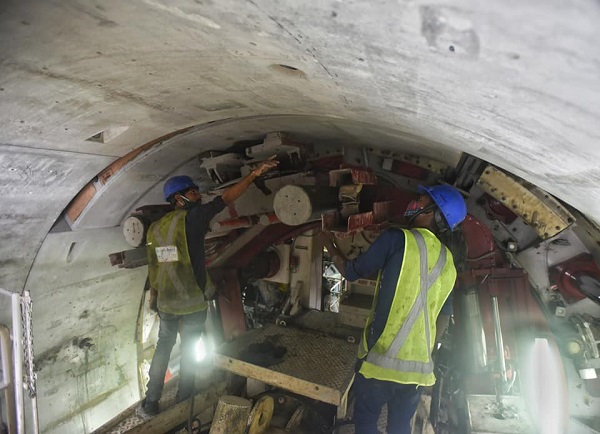 This is unconfirmed right now, but I hear both S78 and S79 will also build Package UGC-02's Budhwar Peth – Mandai tunnels. If this turns out to be correct, then that'll be their 4th drives. That would mean TBM S81, currently excavating from Swargate to Mandai, will only work on a total of 2 drives.
As far tunnels under rivers go, elsewhere around India, Afcons – Transtonnelstroy JV built twin tunnels 15 meters below the Hooghly River for Kolkata Metro's Line-2 in 2017. In Mumbai, J Kumar-CRTG JV built tunnels 12 meters under Mithi River for Line-3 in 2020. Chennai Metro's operational blue line has tunnels under Cooum River which were built by Afcons – Transtonnelstroy JV in 2015.
For more updates, check out my Home Page!
– TMRG