Workers from Ranjit Buildcon Ltd. today started pouring concrete to cast the 1st ever pier for Ahmedabad Metro's 28.254 km Phase 2 project on Radesan Road.
This pier (P9) is part of Phase 2's Package C2 (GNLU to Gandhinagar's Sector-1). The team had started pile load testing works in early February and then moved to piling works – the first step of the construction process – at this same site later in February.
Ranjit Buildcon was awarded 6.478 km Package C2 in late-2020 with a contract value of Rs. 417.90 crore. Besides the viaduct, their scope of work includes 5 elevated stations at Raysan, Randesan, Dholakuva Circle, Infocity, and Sector-1. A small 0.679 km ramp will be built leading to a new depot at Indroda Circle.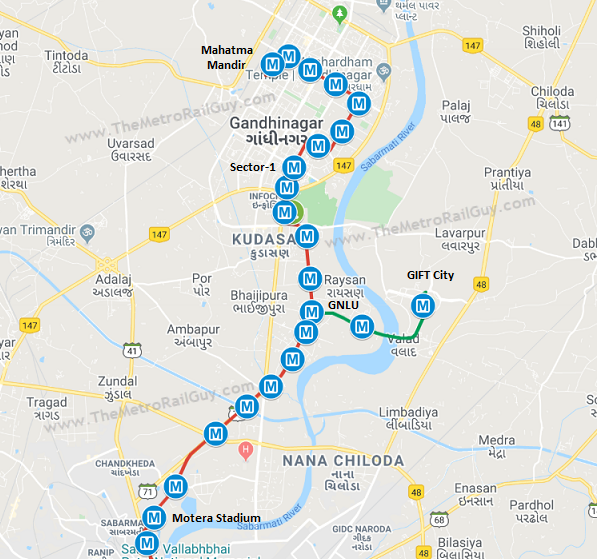 Some images via followers VRL and Rahul Sharma: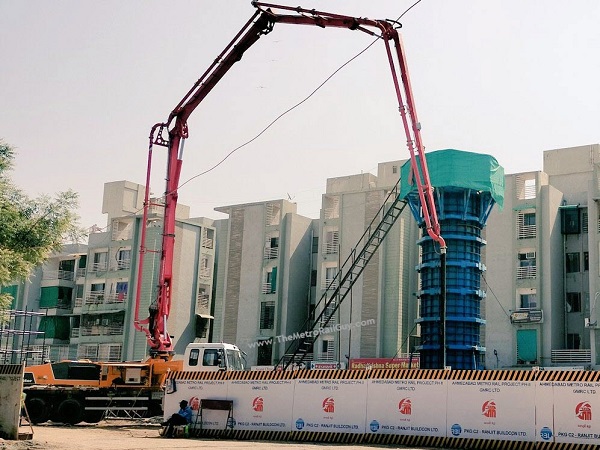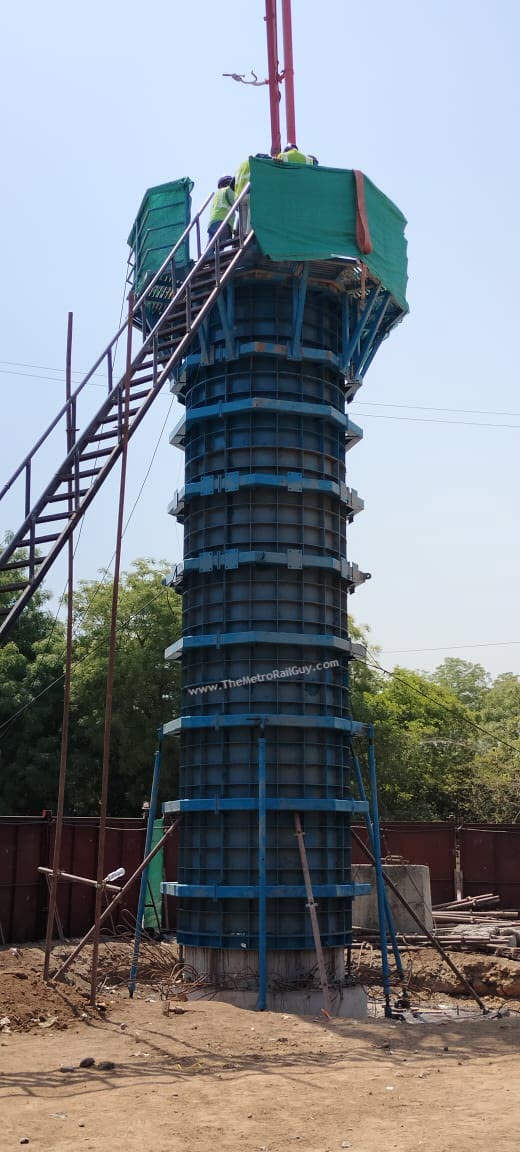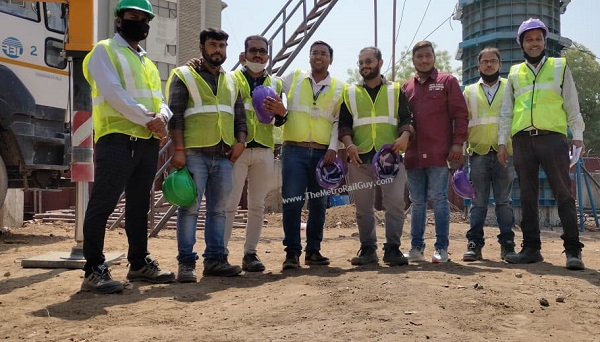 In Phase 1 related news, Afcons Infrastructure's subcontractor has completed civil works for an entry/exit structure to Kalupur Station. Architectural detailing works will follow.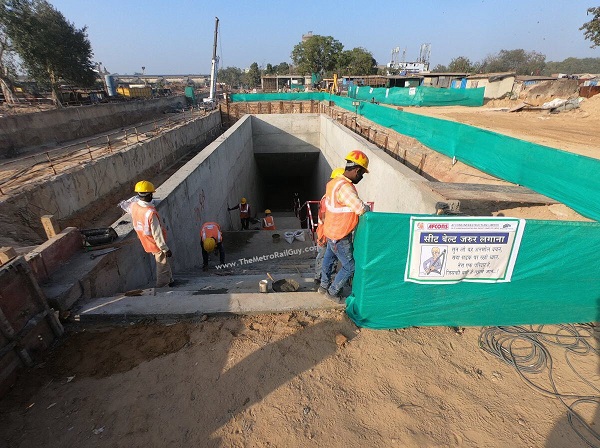 This will be connected to Ahmedabad Railway Station where the Mumbai – Ahmedabad Bullet Train's station will come up on Platform 12. Back in March, NHSRCL received 6 bids for its construction as part of Package C-7.
For more updates, check out my Home Page!
– TMRG