Afcons Infrastructure on Saturday night celebrated the launch of their 400th U-girder for constructing the 8.728 km priority corridor of Kanpur Metro's 23.785 km Line-1 between IIT Kanpur and Motijheel.
This is a significant milestone within the team's plan to erect a total of 622 U-girders. The very first 25m U-girder weighing 147 MT was launched in August 2020. Since then:
100th: October 2020 (67 days since 1st)
200th: December (63 days since 100th)
300th: February (57 days since 200th)
400th: April (64 days since 300th)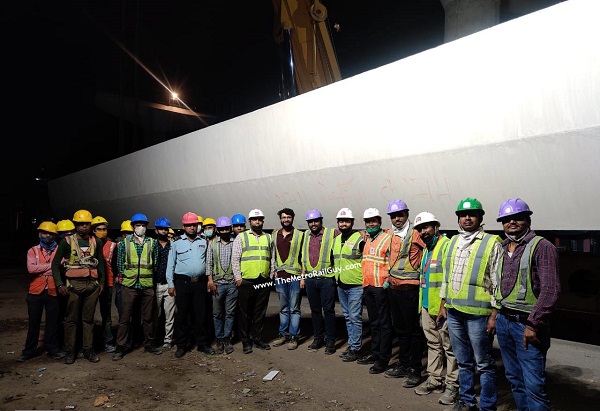 Afcons Infrastructure is rapidly building this section's civil structure (viaduct & stations) through a Rs 734.56 crore contract for Package KNPCC-02R awarded in September 2019. UPMRC is hoping to start trial runs in November 2021.
The 9 stations on Kanpur's Priority Corridor are located on NH34 (GT Road) at IIT Kanpur, Kalyanpur Railway Station, SPM Hospital, CSJM Kanpur University, Gurudev Chauraha, Geeta Nagar, Rawatpur Railway Station, Lala Lajpat Rai Hospital and Moti Jheel.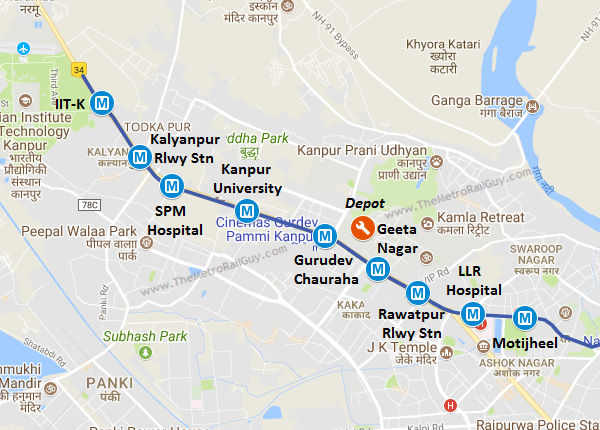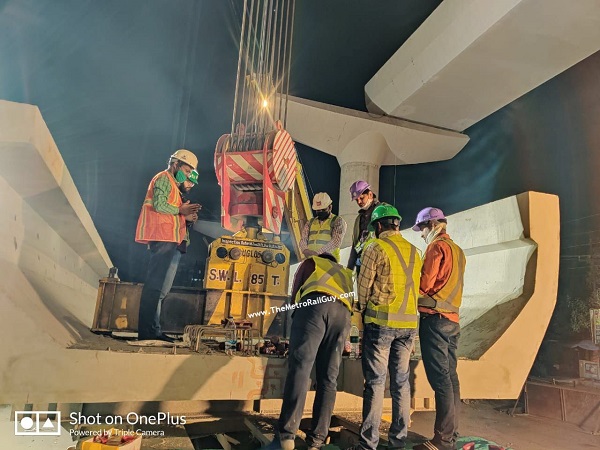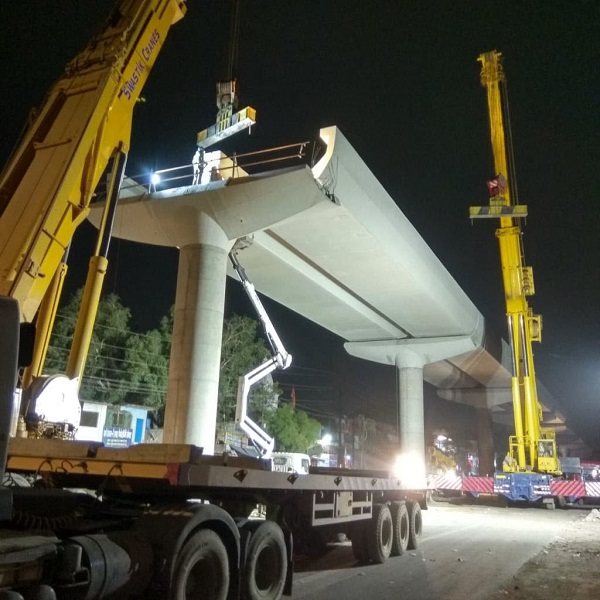 In other news – Bombardier (now Alstom)'s team has started installing signaling equipment to support their CBTC CITYFLO 650 train-control solution. This is being executed through an approximately INR 2051 crore contract for Kanpur and Agra's combined rolling stock, train-control & signaling systems.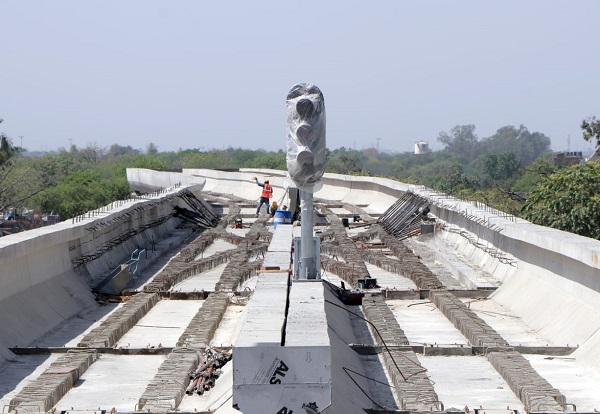 For more updates, check out my Home Page!
– TMRG