Besides the completion of the Purple Line's tunnels under Mutha River, Pune Metro recorded another significant milestone earlier this month.
Workers from J Kumar Infraprojects completed launching segments over the Mula-Mutha River for the 14.665 km Aqua Line's viaduct which will connect Vanaz – Ramwadi through 16 stations.
This section of Pune Metro Phase 1 project's Reach 3 at Bund Garden is roughly 310 meters long and comprises of 10 piers. Segment launching works had started in December 2020 using a 66m long launching gantry crane.
Construction for Reach 3 (Civil Court – Ramwadi)'s 7.578 km viaduct was awarded to J Kumar Infraprojects in August 2018 with a contract value of Rs. 388.58 crore. The 7 stations en route are being built by Afcons – SPCPL JV with a contract value of Rs. 470.43 crore at Mangalwar Peth, Pune Railway Station, Ruby Clinic, Bund Garden, Yerawada, Kalyani Nagar and Ramwadi.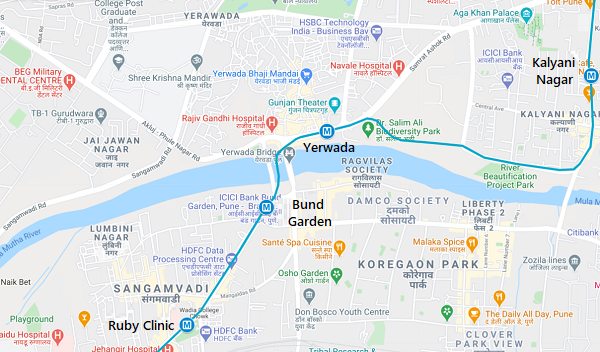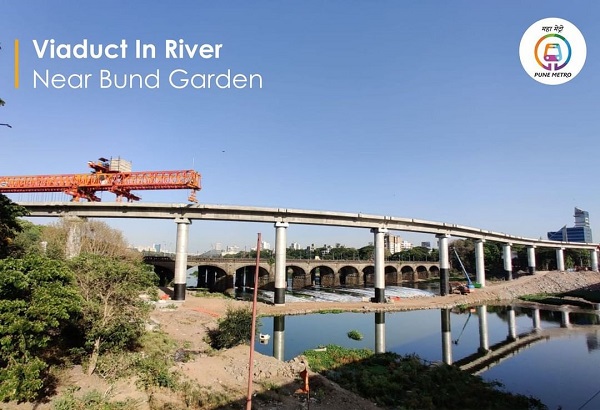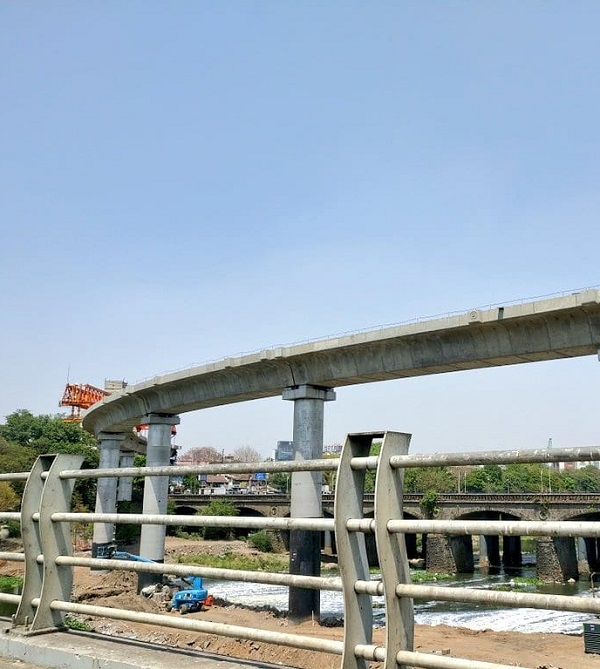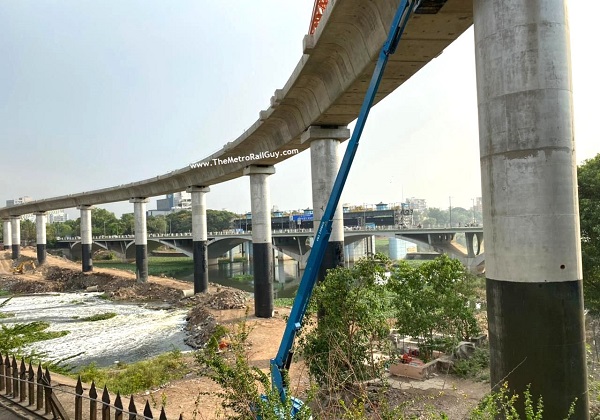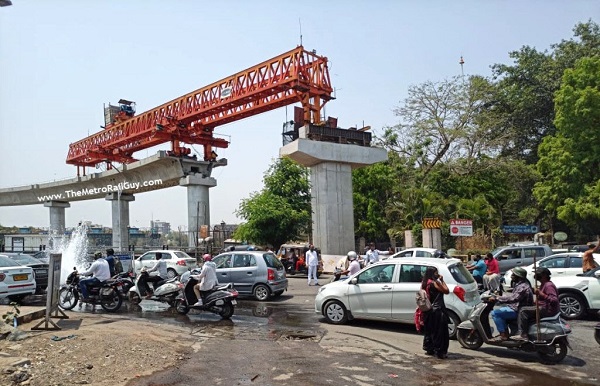 Here's a video of Reach 3 shot in February and uploaded in mid-March. The bridge can be seen at 4:24 minutes. If you watch closely, you'll notice it curves gently forming a S-shape.
Towards the end of the video, the Aqua Line's other bridge over Mutha River, between Civil Court and Mangalwar Peth, can be seen taking shape. MahaMetro's April video will be out anytime now and I'll update this space when it is.
For more updates, check out my Home Page!
– TMRG