Maharashtra Metro Rail Corporation (Maha Metro) on Monday announced completion of Pune Metro Phase 1's twin tunnels 19 meters below Mutha's riverbed by TBMs Mutha (S78) and Mula (S79).
Both these Ø6.61m Terratec EPB machines were commissioned by Gulermak – Tata Projects JV in mid-March from the Purple Line's Civil Court Station towards Budhwar Peth, and on the way excavated below Mutha's 150m wide river-bed which has an 80 meter-wide water channel.
TBM Mutha was the first to start tunneling beneath the riverbed in March-end and completed excavation in mid-April as part of both machines' third 680 meter drive for the 3.78 km package UGC-01 (Range Hills Ramp – Budhwar Peth).
With this development, Pune has become the fourth city after Chennai, Kolkata and Mumbai with underground metro tunnels crossing a river.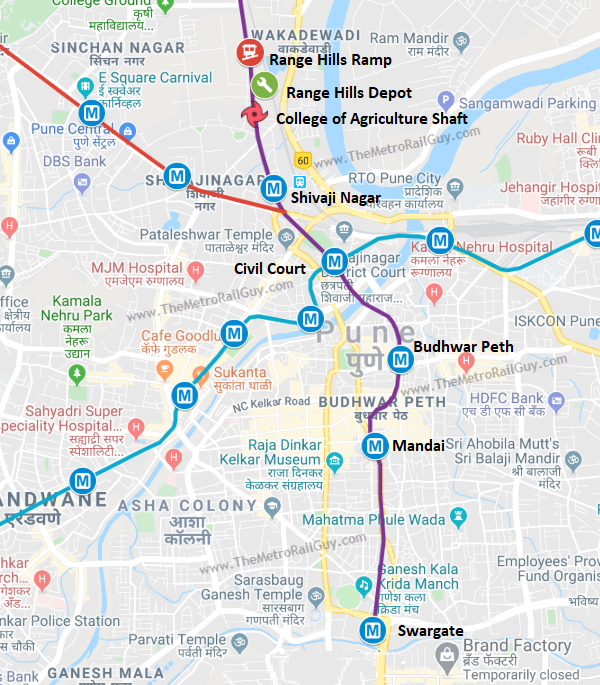 Both machines are on their way to Budhwar Peth Station, and should record breakthroughs by July from where they will be recommissioned towards Mandai Station.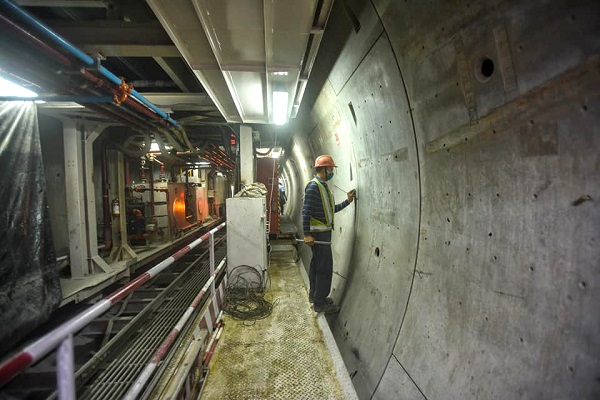 More images from inside this section's tunnels can be viewed here.
MahaMetro a fortnight ago uploaded this video showing the progress of 4 underground stations between Swargate and Civil Court. Work for Mandai Station was off to a late start due to delayed-relocation of roughly 70 shops and residences, so there's very little progress to be seen besides utility relocation and ongoing piling work.
For more updates, check out my Home Page!
– TMRG