Uttar Pradesh Metro Rail Corporation (UPMRC) on April 20 awarded East Metals AG based in Switzerland with a contract to supply 17,700 MT of Head Hardened Rails for the 32.385 km Kanpur Metro and 29.40 km Agra Metro's Phase 1 projects.
These special rails of package KNPAGT-1 will be of 60 E1, IRS-T-12-2009, 1080 grade HH specification, and UPMRC's contract to East Metals is valued at approximately Rs. 93 crore (INR 15,00,96,000 plus USD 1,06,20,000).
Per the tender specifications, East Metals will be responsible for 80% of the net procurable quantity, while UPMRC has initiated the process to award a contract for the remaining 20%.
UPMRC had invited bids for this package KNPAGT-1 in February 2020 with an estimate of Rs. 126.90 crore and completion deadline of 18 months. Technical bids were opened in January 2021, and post-evaluation three firms qualified in the technical round including Mitsui & Co and Jindal Steel & Power Ltd.
Financial Bid values are unavailable at this time. If someone is aware, leave a comment and I can add them in.
Contract: KNAPGT-1
Brief Scope: Supply of 17,700 MT Head Hardened Rails (60 E1, IRS-T-12-2009, 1080 grade HH) for Kanpur and Agra Metro.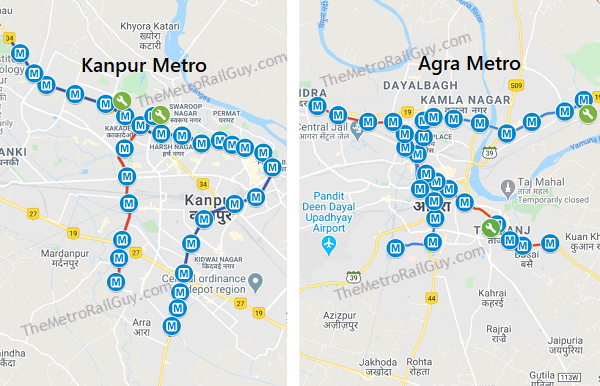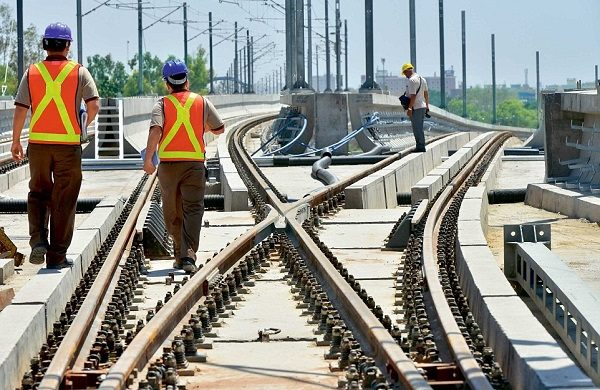 With this development, almost all large systems-contracts have been awarded. Here's the status of all four track-work related packages of Kanpur and Agra metros' projects:
| | |
| --- | --- |
| Package | Status |
| KNPAGT-1: Supply of 17,700 MT Head Hardened Rails (60 E1, IRS-T-12-2009, 1080 grade HH) | 80% quantity awarded to East Metals AG (this post) |
| KNPAGT-2: Supply of standard gauge UIC 60 turnouts, scissor crossovers and check rail | Awarded to Voestalpine VAE VKN India |
| KNPAGT-3: Design, Installation, Testing & Commissioning of Ballastless Track of Standard Gauge in 4 Corridors with supply of fastening systems and associated Ballasted/Ballastless Tracks in 4 Depots | Awarded to Larsen & Toubro |
| KNPAGT-4: Supply of 1620 MT Rails (UIC 60 / 60 E1, IRS-T-12-2009, 880 grade, Class A) | Tender Canceled (SAIL was only technically qualified bidder) |
A list of all packages (civil and systems) and their status can be viewed here for Kanpur Metro and here for Agra Metro.
For more updates, check out my Home Page!
– TMRG