S.C. Agarwal and Pee Pee Mandal Projects – two small firms have submitted bids to supply and install ballasted & ballastless tracks (DT-12) at Delhi Metro's Mukundpur Depot, after Delhi Metro Rail Corporation (DMRC) today opened technical bids.
The procurement of these tracks under Delhi Metro's 65.1 km Phase 4 project will go towards augmenting capacity for the Pink Line and to allow for the Magenta Line's trains to be stabled and maintained at Mukundpur in the future.
DMRC invited bids for this package DT-12 on April 5 with an estimate of Rs. 9.63 crore and completion deadline of 24 months. As shared in the past, Pink Line (Line-7) will see the following additional facilities created where tracks will be required:
Inspection Bays: 3
Workshop Bays: 1
Stabling Lines: 12
Test Track: 1
Magenta Line (Line-8) will see the following new facilities created:
Inspection Bay: 2
Workshop Bays: 2
Stabling Lines: 13
Test Track: 1
Shunting Neck: 1
ETU: 1
Brief Scope: Supply, Installation, Testing & Commissioning of Ballasted/Ballastless Track in Mukundpur Depot for augmentation of additional maintenance facilities in Standard Gauge Corridor of Delhi MRTS Project of Phase-IV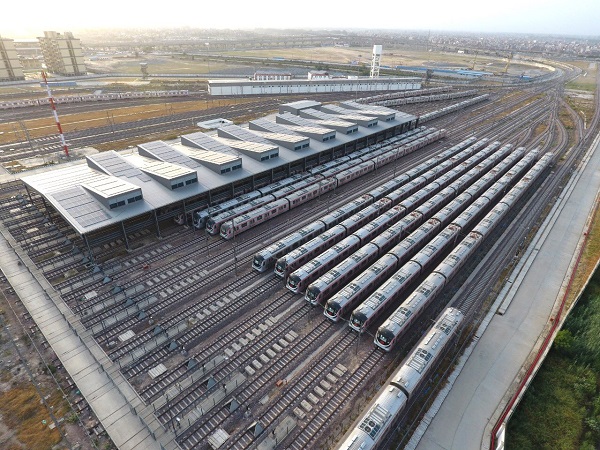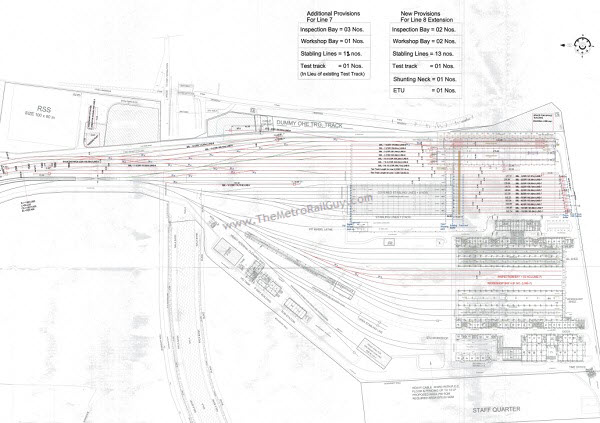 I've heard of SC Agarwal (they participated in Patna Metro's New ISBT Depot and Delhi Metro Ajronda/Sarita Vihar depots' track-work where they got disqualified), but never of the other firm.
Anyhow, both bids have now been sent for technical evaluation which can take a couple months to complete. When that is done, the financial bids of the technically qualified bidders will be opened to reveal who's the lowest bidder and most likely contractor.
For Mukundpur Depot's augmentation, DMRC back in March also invited bids for:
Package DC-27: Civil works for remodeling and augmenting Mukundpur Depot (current bid submission deadline: May 18)
Package DE-14: Electrification works to support Mukundpur Depot's augmentation (current bid submission deadline: May 11)
For more updates, check out my Home Page!
– TMRG