Larsen & Toubro on Monday night cast the first of three track crossovers for Kanpur Metro's 8.728 km priority corridor (IIT Kanpur – Motijheel) just west of IIT Kanpur Station.
When the first section of the 23.785 km Line-1 (IIT -Naubasta) becomes operational in early 2022, this crossover along with the ones at Geeta Colony Station, connecting to Polytechnic Depot, and Motijheel Station will enable the system's Bombardier (now Alstom) train-sets to guide from one track line to another.
Larsen & Toubro was awarded Kanpur and Agra metros' track-work contract (Package KNPAGT-3) in February with a combined value of INR 3,63,68,64,879 and Euro 30,61,550. The turnouts for this crossover were supplied by Voestalpine VAE VKN India through a Rs. 64.52 crore contract (Package KNPAGT-2) awarded in September 2020.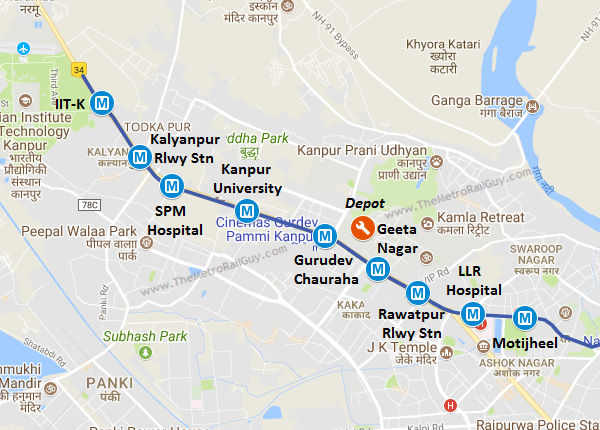 Some snaps by UPMRC: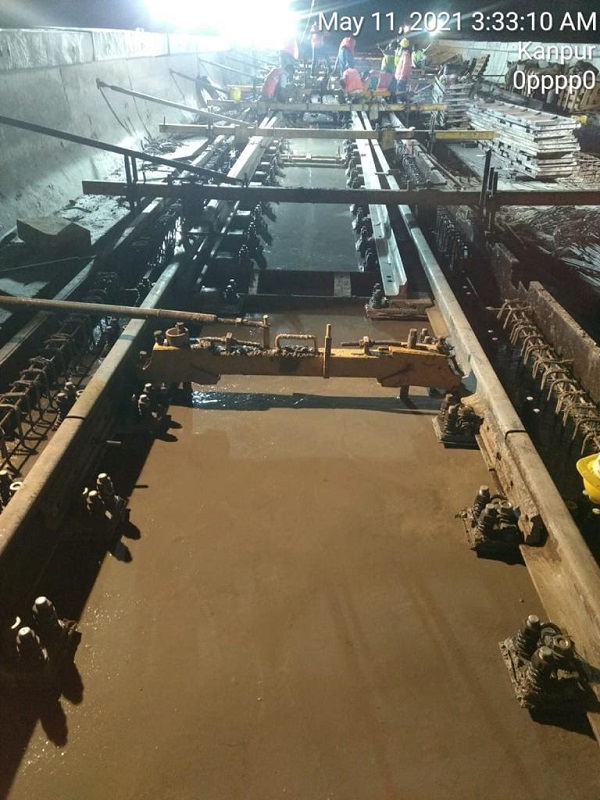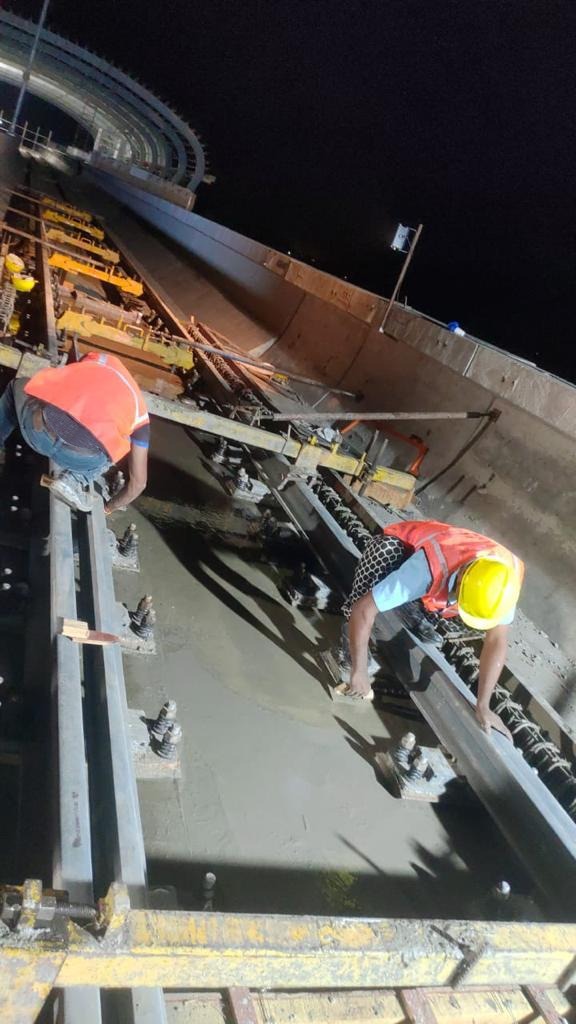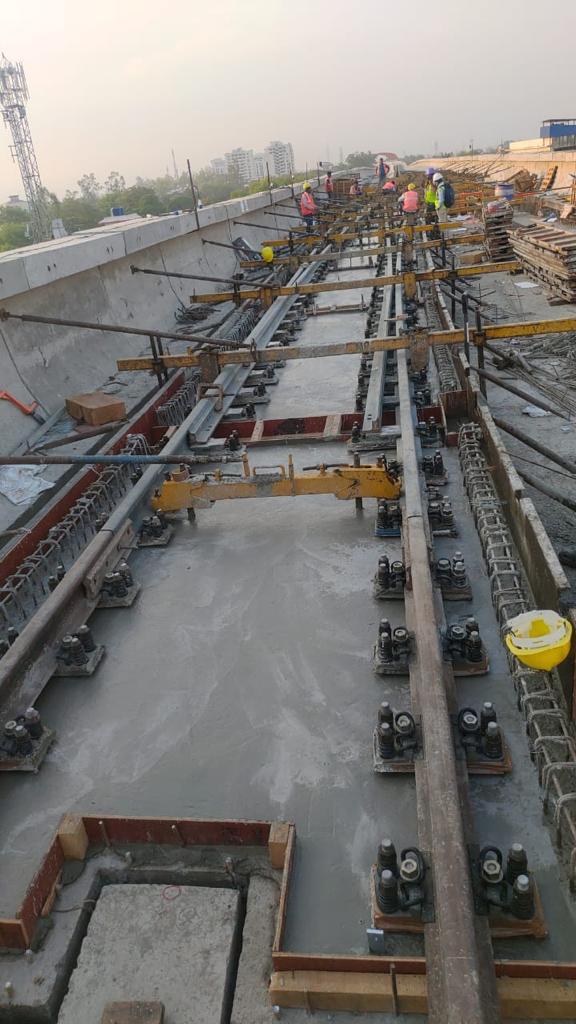 Here's a video with UPMRC's MD celebrating the start of systems work, which includes track, signaling & traction. Claims COVID-19 has affected work, but UPMRC, General Consultant (TYPSA-Italferr) and various contractor teams are focused on meeting the targets set. In the past, they've aimed to start trial runs in November 2021.
For more updates, check out my Home Page!
– TMRG