Workers from Ranjit Buildcon Ltd. on Friday began pouring concrete to cast pier caps for Ahmedabad Metro's 28.254 km Phase 2 project at their casting yard located near Gandhinagar's Infocity Sector 2.
Approximately 200 pier caps with a length of 9800 mm are planned to be cast for Phase 2's 6.478 km Package C2 (GNLU to Gandhinagar's Sector-1). The team began pier concreting works on Radesan Road in April and will soon begin casting U-girders of various sizes, ranging between 16 – 28m, for this section.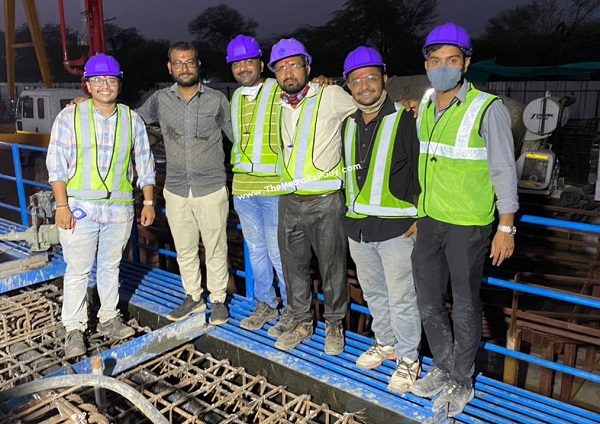 Ranjit Buildcon was awarded Package C2 in late-2020 with a contract value of Rs. 417.90 crore. Besides the viaduct, their scope of work includes 5 elevated stations at Raysan, Randesan, Dholakuva Circle, Infocity, and Sector-1. A small 0.679 km ramp will be built leading to a new depot at Indroda Circle.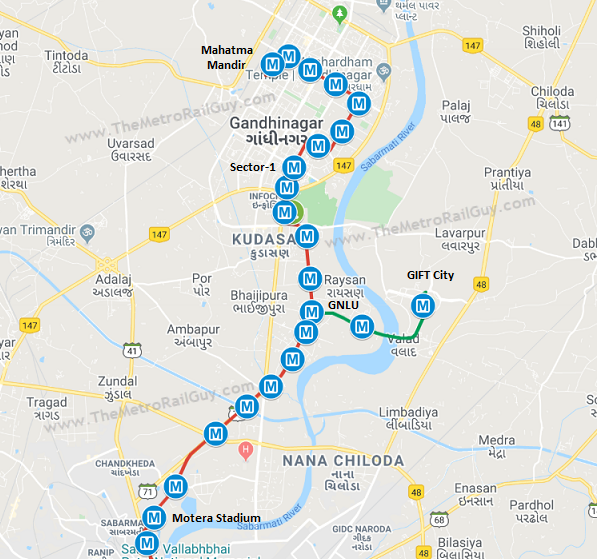 Some images via followers Pritam Debnath and Vandan Bhavsar: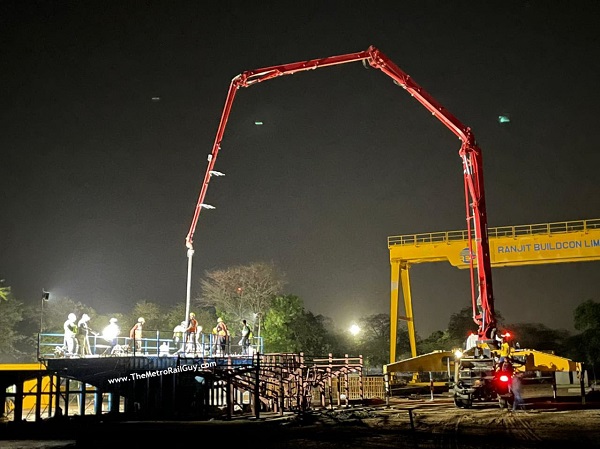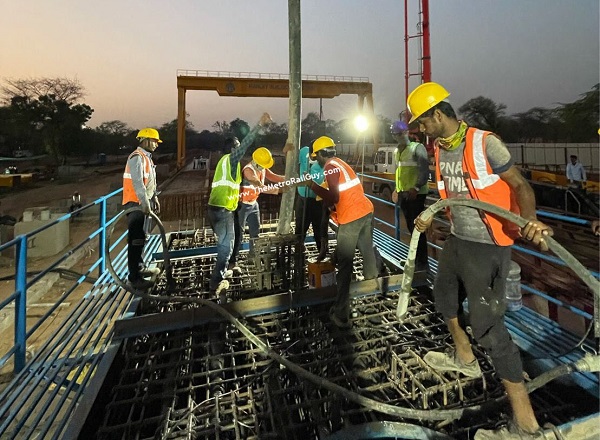 I hear Afcons Infra has started piling work near Tapovan Circle for Phase 2's Package C1 (Motera Stadium to GNLU and GNLU to GIFT City), but haven't been able to get that confirmed. If someone working with Afcons or living in Ahmedabad-Gandhinagar is reading this and can confirm, please drop a comment or send me a message using the Contact page.
For more updates, check out my Home Page!
– TMRG