June 9 Update – Lisha Engineers today received a LOA from DMRC with a contract value of Rs. 78,65,78,523.00
June 2 Original Post:
Lisha Engineers on Tuesday emerged as the lowest bidder to perform architectural finishing work and install prefabricated steel roof structures at 8 stations of the Delhi Metro Pink Line (Line-7)'s 12.098 km extension between Maujpur and Majlis Park.
These elevated stations of the 65.10 km Phase 4 project are currently under construction by Longjian – KEC JV via Package DC-02. Their finishing work (Package DC-11) involves constructing external façade, building water supply, sanitary, drainage installations and performing site development.
DMRC invited bids for DC-11 in January with an estimated cost of Rs. 86.23 crore and deadline of 24 months. Technical bids were opened in February to reveal 11 bidders and evaluation was completed on June 1 which resulted in the disqualification of 8 bidders.
Financial Bid Values:
| | |
| --- | --- |
| Firm | Bid |
| Lisha Engineers | Rs. 78.65 crore |
| Pioneer Fabricators (KMU-PFPL-GH JV) | Rs. 86.30 crore |
| URC Construction | Rs. 93.92 crore |
Brief Scope: Architectural Finishing Works Including Design, Fabrication, Supply, Erection & Roof sheeting of Pre-Engineered Building (PEB) Structures and Design & Construction of External facade, Water Supply, Sanitary Installation, Drainage, Site development works at Eight (08) Elevated stations namely Yamuna Vihar, Bhajanpura, Khajuri Khas, Sonia Vihar, Soorghat, Jagatpur Village, Jharoda Majraa and Burari of Maujpur-Majlis Park –Corridor (line-7 Extension) of Delhi MRTS Phase-IV Project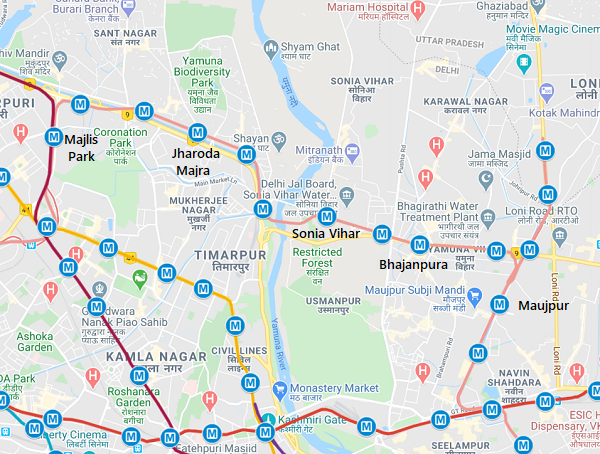 Lisha Engineers' bid of Rs. 78.65 crore was well below DMRC's estimate and they should receive a LOA in the coming weeks financed through government sources. This is their second major win in the past year. Back in October 2020, they won a contract to construct Agra Metro's PAC Depot.
DMRC in one of their recent tender documents indicated they're chasing a December 2022 deadline for commissioning this new extension. That's just not possible and I believe they're off by around at least 1.5 years.
For more updates, check out my Home Page!
– TMRG