Back on June 2, Maharashtra Metro Rail Corporation Limited (Maha-Metro) extended trial runs (train testing) on Nagpur Metro Phase 1's 7.144 km Reach-2 from Zero Mile Station to Kasturchand Park.
Testing on Reach-2 (Sitabuldi to Automotive Square) of the Orange Line had first started in June 2019 on a 630 meter section between the now operational Sitabuldi Interchange Station and Zero Mile Station.
Following the completion of systems work (OHE, signaling & track), MahaMetro on June 2 operated a CRRC train at 20 kmph on the 860 meter long Zero Mile – Kasturchand Park section. As always, the primary objective was to check for Schedule of Dimensions (SOD) clearances and observe the train's interaction with the civil structure to ensure there are no physical obstructions along the way.
The viaduct and stations enroute were built by Afcons Infrastructure as part of a Rs. 573 crore contract. Afcons' scope of work also includes building a 4.375 km double-decker viaduct and its approach ramps which will be 2.947 km (CH:673.910 to 3620.950) and 80m (3962.558 to 4042.558) long.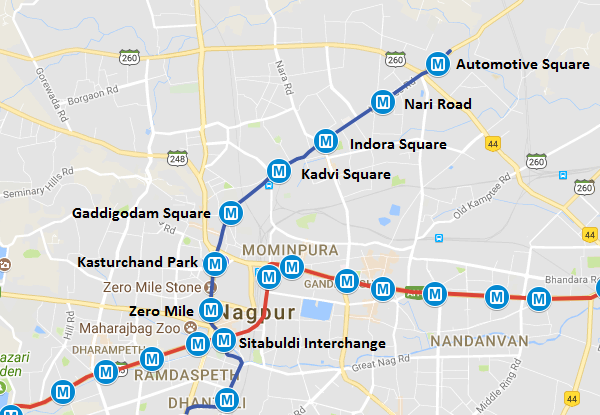 Zero Mile Station was recently renamed to Zero Mile Freedom Park Station.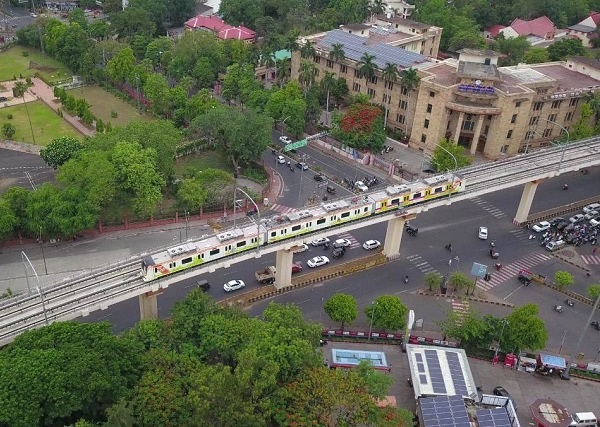 Video:
MahaMetro is publicly chasing a December 2021 deadline to operationalize the entire Reach 2 to Automotive Square, but that won't be possible due to ongoing civil work for the double-decker section, especially the portion at Gaddigodam where a 4 level structure will ultimately exist. Some recent snaps of the viaduct can be viewed here on Nagpur Metro's Facebook page.
For more updates, check out my Home Page!
– TMRG