On Wednesday, Delhi Metro Grey Line's new 1.218 km Najafgarh – Dhansa Bus Stand extension was inspected by the Commissioner of Metro Railway Safety (CMRS) from the Indian Railways' Northern Circle.
The CMRS' team visually inspected its underground twin tunnels, tracks, tunnel ventilation system, and all features of Dhansa Bus Stand Station such as its PA system, signage, escalators, elevators, safety features, drinking water facilities, station access and control room.
This small underground section of the Phase 3 project's Package CC-126 was originally awarded to Shanghai Tunnel Engineering Co. Ltd. – SUCG Infrastructure India Pvt Ltd (STEC – SUCG IN JV) in October 2017, and tunneling breakthroughs were recorded using one tunnel boring machine (TBM) in January and October 2019.
In October 2020, Paras Railtech was onboarded by the DMRC to complete a 289.65 meter cut and cover tunnel that had collapsed due to heavy rainfall and ingress of water.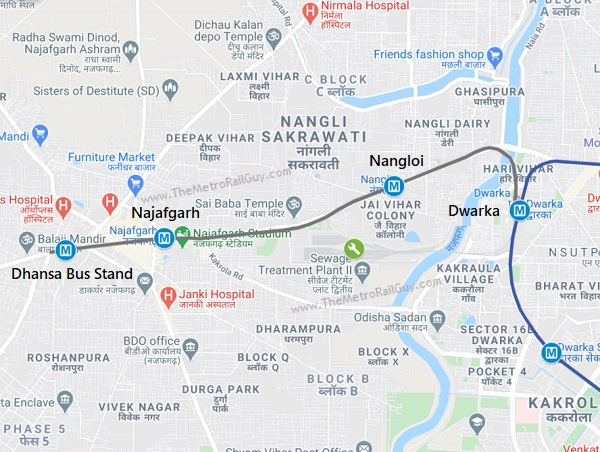 The 18 meter deep Dhansa Bus Stand Station will be Delhi Metro and India's first underground metro station to have an entire underground floor dedicated for parking vehicles – 110 cars and 185 two wheelers. Its design looks like this:
Basement Level 1: Parking
Basement Level 2: Concourse
Basement Level 3: Platform
Here are some snaps shot over the past month when finishing works and system inspections were underway by DMRC and its contractors. I'll add shots of the CMRS' inspection when available.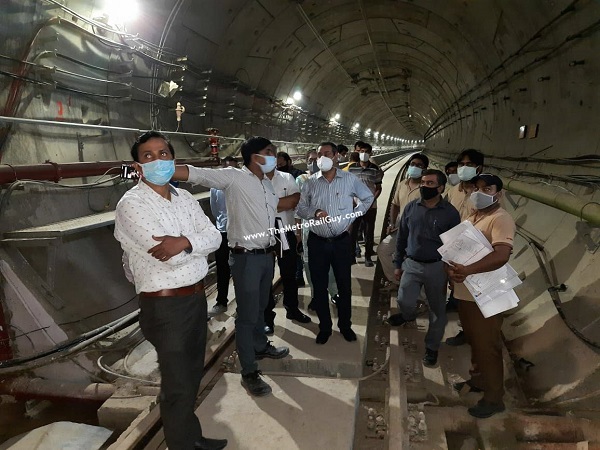 DMRC is hoping to start operations to Dhansa Bus Stand Station later this month. That of course depends on a couple of variables such as completion of pending work, remediation of items identified by CMRS, and availability of local ministers for its inauguration event.
When that happens, Delhi's shortest line will become 5.5 km long with 4 stations at Dwarka, Nangli, Najafgarh and Dhansa Bus Stand, and the core network will become roughly 348 km large.
For more updates, check out the Delhi section or my Home Page!
– TMRG
Subscribe to Free Email Notifications