Sam India Builtwell on Wednesday began casting 28 meter long U-girders for Agra Metro Phase 1 project's 4 km Taj East Gate – Taj Mahal Ramp elevated section.
Sam's casting yard at Bamrauli Katara consists of 4 U-girder casting beds from where 196 170MT U-girders will be cast to build the line's elevated viaduct which forms a bulk of the 7 km Priority Corridor between Jama Masjid – Taj East Gate.
The team had started casting pier caps back in April, and as of Wednesday had completed casting 553 piles, 100 pile caps and 64 piers onsite.
Sam India Builtwell was awarded Package AGCC-01's Rs. 272.95 crore contract by Uttar Pradesh Metro Rail Corporation (UPMRC) in October 2020 which includes building the line's elevated viaduct with 3 stations at Fatehabad Road, Basai and Taj East Gate. Barricading works had started in November 2020 and pier work in February 2021.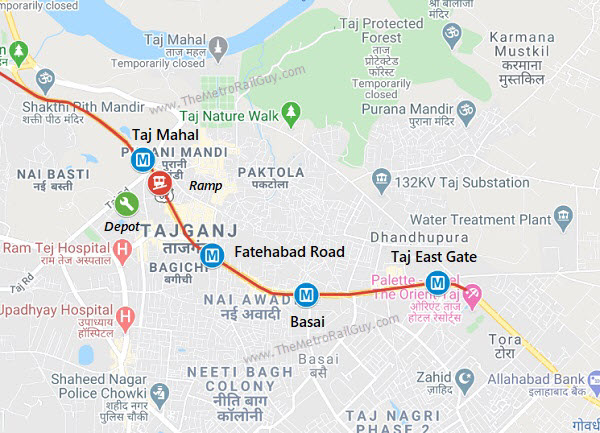 Additional images posted by UPMRC on Facebook can be viewed here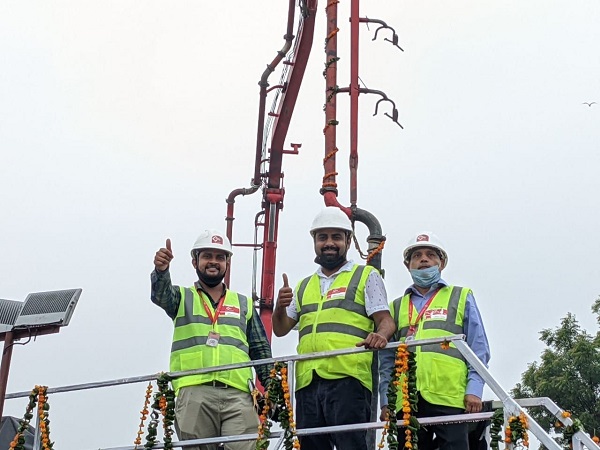 There's still no sign of when a tender notice will be published for the Priority Corridor's 3 km underground section from Taj Mahal Ramp to Jama Masjid. Due to this delay, there's no way UPMRC will be able to open the entire Priority Corridor in one go by mid-2024.
For more updates, check out the Agra Metro section or my Home Page!
– TMRG