Tunnel Boring Machine S-1264 operated by Afcons Infrastructure today arrived at Langford Town Station on Bangalore Metro's 21.386 km Pink Line which will connect Nagawara – Kalena Agrahara through 18 stations.
Nicknamed Varada, this was TBM S-1264's first of two breakthroughs, and Afcons' first breakthrough for the 3.655 km Package RT-01 (Rashtriya Military School Station – Dairy Circle Ramp) of the 73.92 km Bangalore Metro Phase 2 project. Overall, this is Phase 2 project's 3rd breakthrough of likely 26 currently planned.
The refurbished Herrenknecht earth pressure balance (EPB) machine was commissioned in March 2021 from Rashtriya Military School Station (near Vellara Junction) and traveled 596 meters south.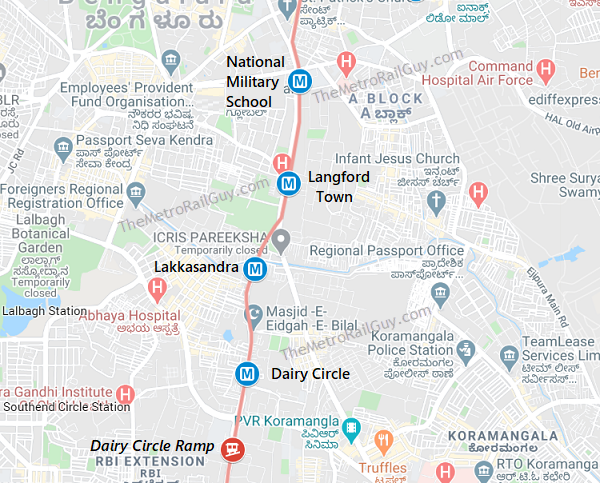 Per the tunneling plan, Varada will build both twin tunnels between Rashtriya Military School (RMS) Station and Langford Town Station – a one-way distance of 596 meters which Afcons hopes to accomplish in 235 days. Following this breakthrough, the machine will now be retrived, taken back to RMS and excavate the parallel tunnel.
Snaps shared by followers: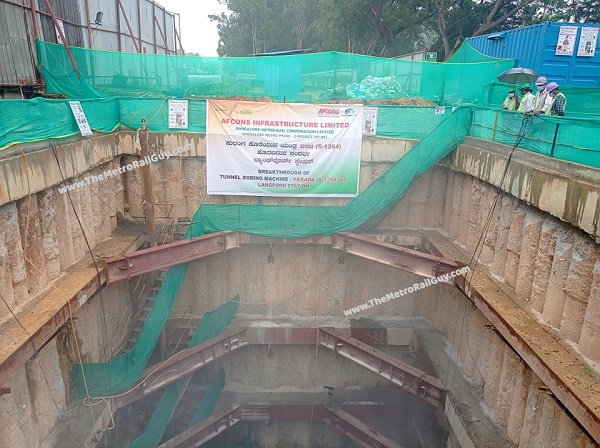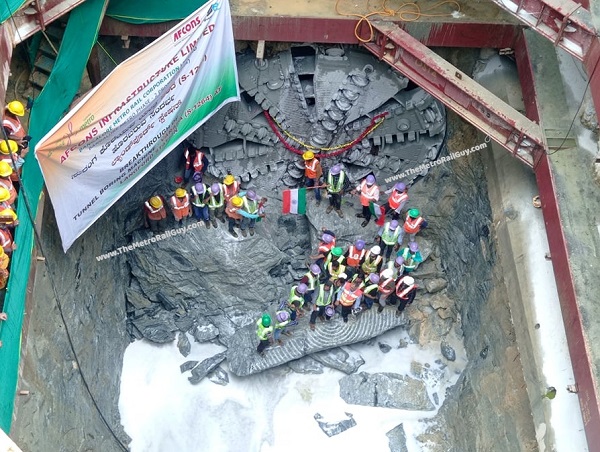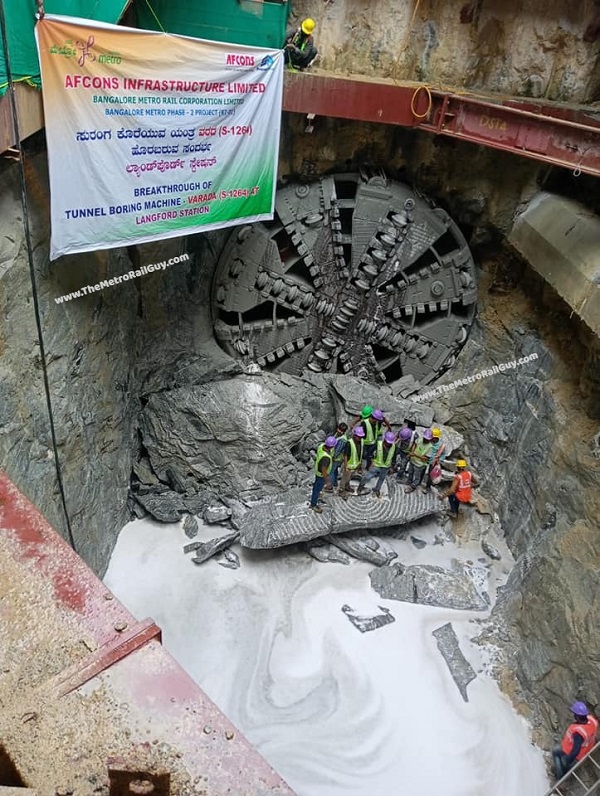 Afcons Infra has 2 other slurry tunnel boring machines (Rudra & Vamika) currently excavating between Dairy Circle Ramp and Lakkasandra Station. Per BMRCL's October newsletter, TBM Rudra (S-1259) had completed building 337 rings (471.80 meters or 76.91%) and Vamika (S-1260) working on the down-line had built 187 rings (261.80m or 42.7%).
For more updates, check out the Bangalore section or my Home Page!
– TMRG