Remember Soma's TBM T87 working in Mumbai that bored 526m in December 2021? Its sister machine TBM T83 deployed by Patel Engineering just bored 653m in January 2022.
This impressive feat by the 3.2 m diameter Terratec Open Rock TBM was recorded for the Municipal Corporation of Greater Mumbai (MCGM)'s 5.35 km Amar Mahal-II project to cater to the steadily growing water demands of eastern Mumbai.
Patel Engineering's TBM T-83 passed factory acceptance tests in September 2020, and was commissioned in March 2021 from Amar Mahal (Hedgewar Udyan) towards Trombay Low-Level Reservoir – a distance of roughly 3.5 kms. After its breakthrough in the coming months, it will excavate a further 2 kms to Trombay High-Level Reservoir (THLR) at depths ranging between 80 to 90m.
Patel's team has so far excavated 3.1 km out of 3.5 km, and the first breakthrough at Trombay Low-Level Reservoir (TLLR) is expected to take place in March 2022.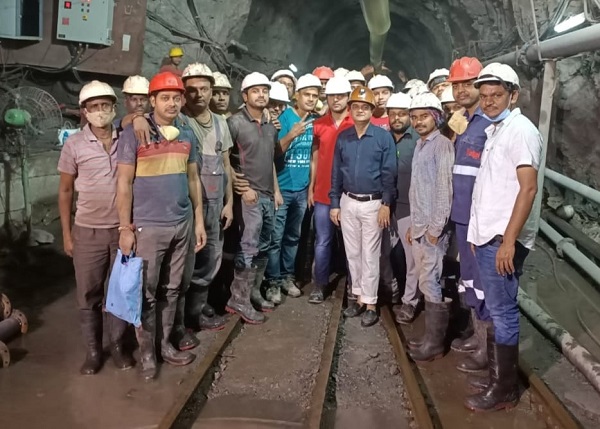 A major challenge of AMT-II was to assemble the TBM at a depth of approximately 100m inside the Amar Mahal job site's tail tunnel where space was extremely tight.
This project is one of the many projects quietly being executed by the Municipal Corporation of Greater Mumbai (MCGM) to augment water sources, improve distribution system and manage water demand & supply.
For more updates, check out my Home Page! Sign up for free instant email notifications on new posts over here. Like this post? See how you can get early-access to updates and support the site over here.
– TMRG