Texmaco Rail and Engineering last week completed casting all 7 track crossovers for Bangalore Metro's 15.257 km Reach 1A & 1B (Baiyyappanahalli – Whitefield) extension of the Purple Line.
These crossovers with 2 turnouts each will enable the system's BEML (and in the future CRRC if their contract is not terminated) trains to guide from one track line to another when this extension opens up in 2023.
Casting work had started in October 2021. These crossovers are located at:
P169 – P172 – Garudacharpalya Station
P402 – P404 – Pattandur Agrahara Station (earlier known as ITPL Station)
P406 – P409 – Pattandur Agrahara Station (earlier known as ITPL Station)
P471 – P474 – Channasandra Station (earlier known as Ujjval Vidyalaya Station) 
P487 – P489 – Channasandra Station to Whitefield Station
P496 – P499 – Whitefield Station
P499 – P502 – Whitefield Station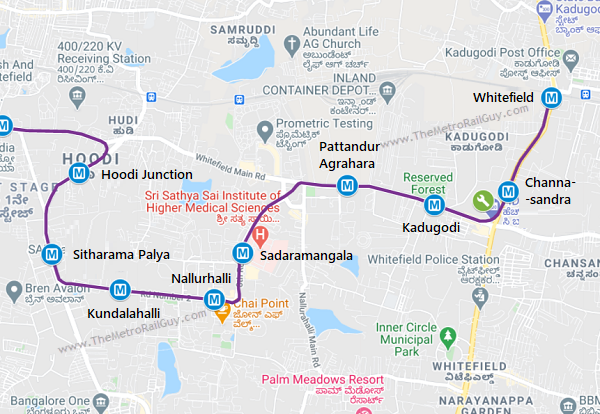 Snaps from Channasandra Station: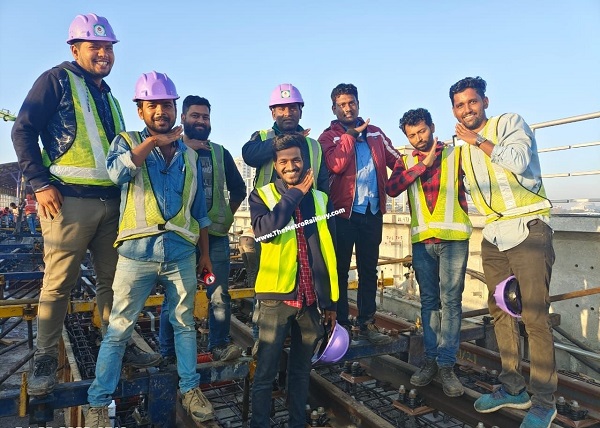 Track plinth casting works for this extension had started in January 2021, and per BMRCL's latest February 2022 newsletter 22059 / 30500m was completed as of January 30, 2022.
ITD Cementation India launched Reach 1B's final segment in November 2020. The only major gap on the Whitefield extension's viaduct is on Reach 1A between Benniganahalli (Tin Factory) and Byappanahalli where land acquisition hurdles and design changes had put work on hold.
Twitter follower WF_Watcher recently shared snaps from that section – check them out here and here. At this time, I see commercial operations starting no sooner than mid-2023.
For more updates, check out the Bangalore section or my Home Page! Sign up for free instant email notifications on new posts over here. Like this post? See how you can get early-access to updates and support the site over here.
– TMRG