BEML and Alstom Transport India are the 2 firms that have bid to supply 156 coaches, signaling & train control and telecommunication system for Indore Metro and Bhopal Metro's Phase 1 after Madhya Pradesh Metro Rail Co Ltd. (MPMRCL) today opened technical bids for Package BH-IN-02.
27 of these trains (81 coaches) will be stabled at Bhopal Metro's Subhash Nagar Depot – the common carshed for Phase 1's lines. Of these 14 will serve the under construction 14.99 km Purple Line (Karond Circle – AIIMS) while 13 will serve the upcoming 12.88 km Red Line (Bhadbhada Square – Ratnagiri Tiraha).
Indore Metro's Gandhi Nagar Depot will stable 25 trains (75 coaches) to service the 33.53 km Yellow Line which will form a ring line around Indore city connecting Palasia – Railway Station – Rajwara- Airport – Bhawarsala.
MPMRCL had invited tenders to procure these train cars in November 2021 with a Rs. 2145 crore estimate and 1526 day (4.18 year) delivery completion period. Their procurement is being financed by the European Investment Bank (EIB) through 2 separate loans.
Tender Reference Number: BH-IN-02
Name of Work: Design, Manufacture, Supply, Installation, Testing, Commissioning and Training of Standard Gauge Passenger Rolling Stock Cars (with 15 Years Comprehensive Maintenance) – 81 Cars for Bhopal and 75 Cars for Indore, including Signaling & Train Control and Telecommunication Systems (with 7 Years Comprehensive Maintenance)" for Bhopal Metro Rail Project and Indore Metro Rail Project.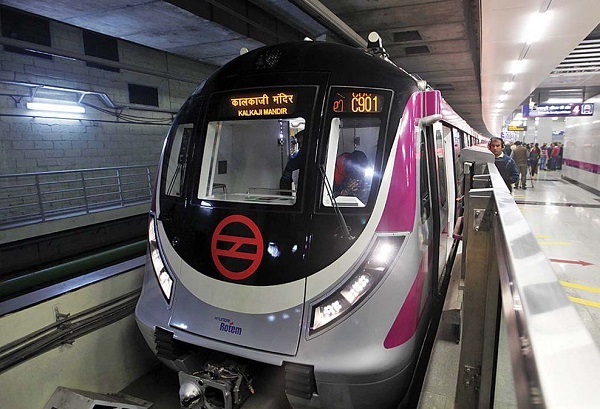 Both bids have now been sent for technical bid evaluation which can take a couple months to complete. When that is done, the financial bids of the technically qualified bidders will be opened to reveal who's the lowest bidder and most likely supplier.
Per MPMRCL's tender documents, the scope also includes comprehensive maintenance of trainset for 15 years and maintaining agreed quantity of spares (maintenance, emergency, overhauling, UES etc.), consumables, tools, special tools, testing and diagnostics equipment, jigs, fixtures, gauges and test benches, etc. for maintenance, repair and overhaul of cars.
The cars required for the corridors shall be of modern design, lightweight made of stainless steel / aluminium, with 3 phase AC drive having V.V.V.F control, regenerative braking and suitable for CBTC based ATP, ATO etc. provided by other Designated Contractors and shall be suitable for Unattended Train Operation conforming to Grade of Automation – 'GOA4' as specified in IEC 62290 latest version. The cars shall operate on 750V dc, third rail system for elevated, at-grade and underground sections. The detailed performance requirements, and design criterion of the cars and equipment are covered in ERTS.
This is the second such combined rolling stock package in India. Prior to this, UPMRC had combined Kanpur and Agra metros' 201 coach rolling stock package to reduce cost. That contract was was won by Bombardier Transportation (now Alstom Transport) in June 2020.
For more updates, check out the Bhopal & Indore sections or my Home Page! Sign up for free instant email notifications on new posts over here. Like this post? See how you can get early-access to updates and support the site over here.
– TMRG