Paytm Payments Bank Ltd. in March was appointed as the financial institution for the 82.15 km Delhi – Meerut RRTS Line's Automated Fare Collection system (Package 26B).
This new semi high-speed line will allow QR Code based ticketing (digital QR & paper QR) and EMV (Europay, Mastercard, Visa) open loop contactless card ticketing based on NCMC (National Common Mobility Card) standards via a contactless bank card, phone or smartcard.
NCRTC had invited tenders for this package in October 2021 under the Hybrid Annuity Model (HAM) – the first of its kind for AFCs in India where NCRTC has appointed a systems integrator (Package 26A) and financial institution (Package 26B) to issue and acquire services.
Technical bids for P26B were opened in January 2022 to reveal 2 bidders – Paytm Payments Bank and State Bank of India (SBI). Paytm quoted a premium of 0.06% below the Merchant Discount Rate (MDR) charge and other charges – a better rate than SBI – making them the winner.
Scope: Selection of Financial Institution (FI) for Issuance of Open Loop National Common Mobility Card (NCMC) And Acquiring Services for Delhi-Ghaziabad-Meerut RRTS Corridor Of NCRTC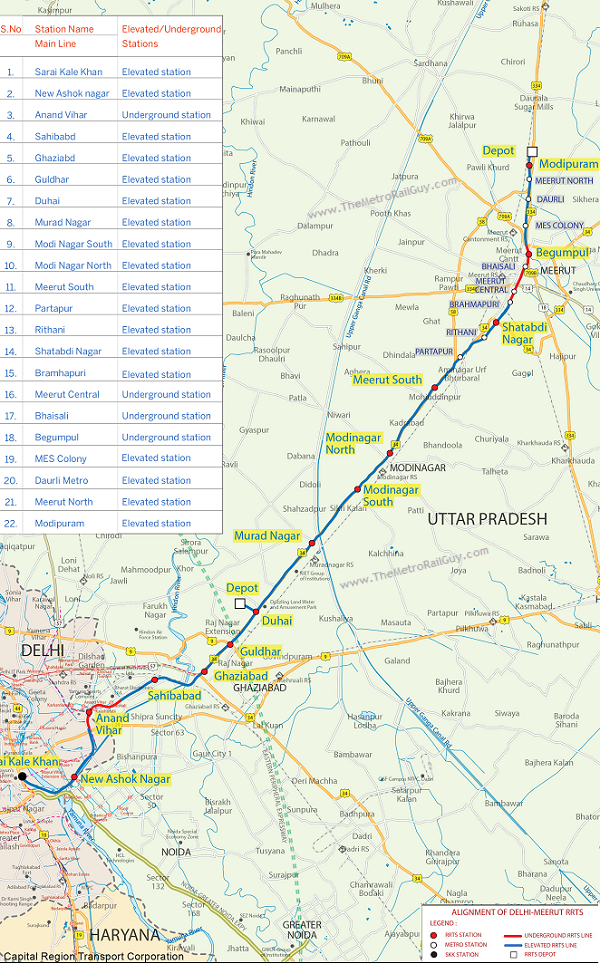 Paytm will work with Datamatics Global Services – AEP Ticketing Solutions (DM-AEP-26A JV) – the winner of the AFC contract's systems work (Package 26A).
As shared earlier, riders will have the option to use QR code tickets which can be bought at each station's ticket vending machines, ticketing booth or generated digitally on NCRTC's mobile app or website. Business Class riders have to validate twice – once at the concourse level and the second on the platform level for access to the executive lounge for boarding the Alstom trains' Business Class coach.
The line's fare structure hasn't been finalized yet, but NCRTC back in 2016 indicated they're looking at a fare of Rs. 160 between Sarai Kale Khan and Modipuram stations, which comes out to be roughly Rs. 2 per kilometer.
A list of the Delhi – Meerut RRTS project's packages (civil & systems) and their status can be viewed here.
For more updates, check out the RRTS section or my Home Page! Sign up for free instant email notifications on new posts over here. Like this post? See how you can get early-access to updates and support the site over here.
– TMRG