Cengrs Geotechnica through a subcontract from Afcons Infrastructure last week began geotechnical and geophysical investigation work for Package DC05 of the Delhi Metro Magenta Line's 28.92 km Janakpuri West – RK Ashram extension.
This 7.46 km underground section of the 65.1 km Delhi Metro Phase 4 project connects a ramp north of Derawal Nagar with RK Ashram via 6 stations at Derawal Nagar, Ghanta Ghar, Pulbangash (interchange with Red Line), Sadar Bazar, Nabi Karim & Ramakrishna Ashram Marg (interchange with Blue Line).
Afcons was awarded Package DC-05's Rs. 2481.50 crore contract in January with a 42 month deadline and has since started mobilizing men and machinery.
Cengrs will be drilling 110 exploratory boreholes through soil and rock upto 45 m depth, conducting 1160 permeability tests through soil and rock, 70 pressuremeter tests and 14 stand pipe piezometer tests. In addition, geophysical tests (electrical tomography and seismic refraction tests) will be performed along the length of the entire corridor.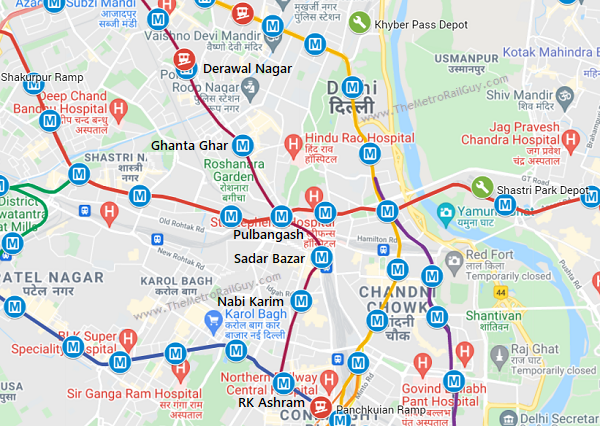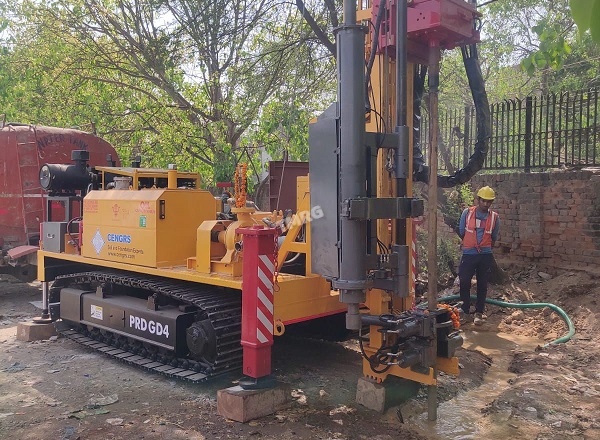 This is the 4th and final civil package of the Magenta Line's 28.92 km Janakpuri West – RK Ashram extension where work has started. A list of all Phase 4 packages and their contractors can be viewed here.
Afcons will be deploying at least 4 tunnel boring machines (TBMs). A supplier to my knowledge has not yet been selected.
For more updates, check out the Delhi Metro section or my Home Page! Sign up for free instant email notifications on new posts over here. Like this post? See how you can get early-access to updates and support the site over here.
– TMRG