Delhi Metro Rail Corporation (DMRC) on Sunday launched train trial runs (testing) on the Airport Express Line's new 1.878 km underground extension from Dwarka Sector-21 to the new International Convention & Expo Centre (IICC) in Sector 25.
DMRC's team operated a CAF 6-coach train at 5 kmph with the primary goal to check for Schedule of Dimensions (SOD) clearances and observe the train's interaction with the civil structure to ensure there are no physical obstructions along the way.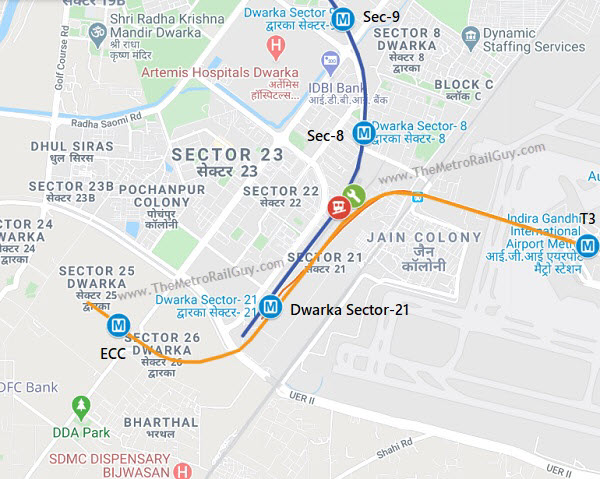 This small extension's civil structure was constructed by YFC – MBZ JV using the cut and cover method under the 162 km Phase 3 project's Package CC-127 which was awarded in January 2018 with a completion deadline of 30 months.
Per DMRC's press release:
The IICC station is coming up at a depth of about 17 metres from the surface. The station will have five entry/ exit points which will be facilitated by 14 escalators, five lifts along with staircases for smooth passenger movement. Like the other stations of the Airport Express Line, the new station will also have full-height platform screen doors.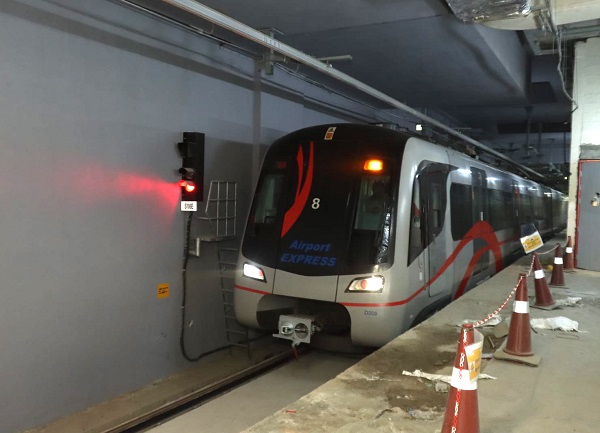 A video posted by DD news can be viewed here.
DMRC hasn't published an inauguration target, but we could see a soft launch ahead of Independence Day in August, as finishing works are pending, or a December opening as DMRC has traditionally followed.
There's no rush for opening this extension as the IICC is under construction in the middle of nowhere with negligible ridership expected even after it opens barring days when major events or conferences are held.
When inaugurated, the Airport Express Line will become 24.60 km long to connect New Delhi Railway Station to Dwarka Sector-25 (IICC). It will become the very last extension of the 162 km Phase 3 project to be inaugurated, although a few smaller projects such as the expansion of a few depots will run well into 2023.
For more updates, check out the Delhi Metro section or my Home Page! Sign up for free instant email notifications on new posts over here. Like this post? See how you can get early-access to updates and support the site over here.
– TMRG