Gulermak – Sam India Builtwell on Monday commissioned tunnel boring machine S93 at Bada Chauraha Station for constructing the first 3.619 km underground section of the 32.4 km Kanpur Metro Phase 1 project.
Nicknamed Nana after Nana Saheb Peshwa, this new 6.52m diameter & 120m long Terratec Earth Pressure Balance (EPB) machine had passed factory acceptance tests in November 2021 and arrived in town in February 2022. The team started lowering its parts into the station's launch shaft in mid-June.
Per the tunneling plan, this machine on the up-line along with the refurbished TBM S92, nicknamed Tatya, on the down-line will be deployed on Package KNPCC-05 for a total of 4 drives each:
Bada Chauraha to Nayaganj: 989.5m
Permat Ramp's cut & cover tunnel to Chunniganj: 414m
Chunniganj to Naveen Market: 748m
Naveen Market to Bada Chauraha: 516m
Gulermak – Sam India was awarded Package KNPCC-05's contract by UPMRC in March 2021 with a combined value of Rs. 769.23 crore & USD 3.674 million. Besides tunneling, they will construct 4 station at Chunniganj, Naveen Market, Bada Chauraha and Nayaganj, each 215m long.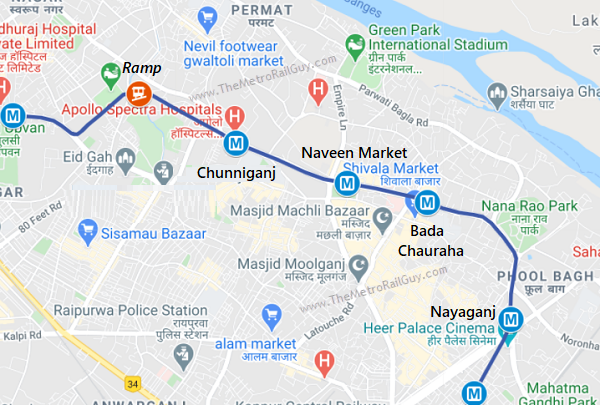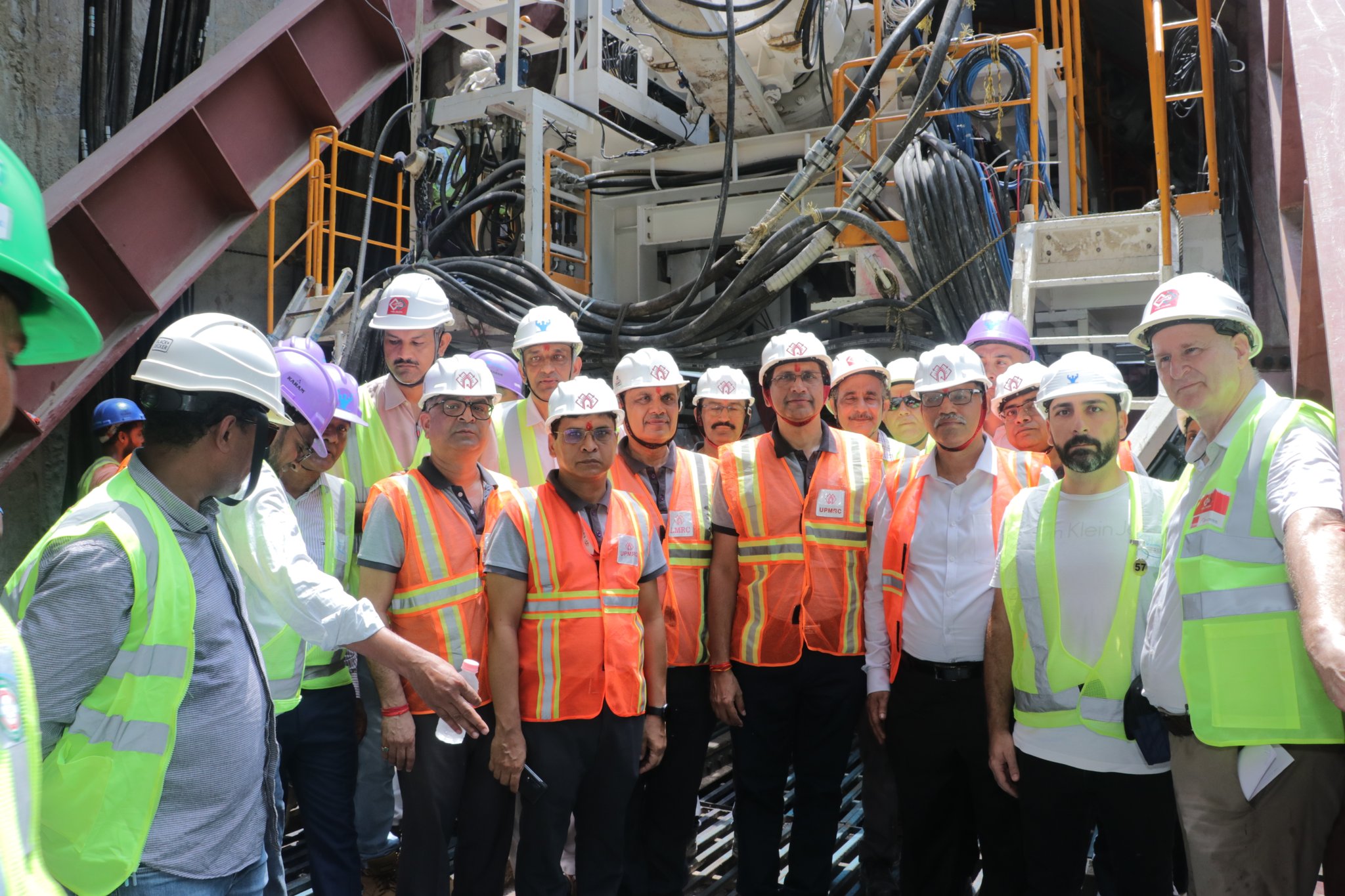 Additional images can be viewed on UPMRC's Twitter page. A video of the Nana's cutterhead spinning can be viewed here.
For more updates, check out the Kanpur section or my Home Page! Sign up for free instant email notifications on new posts over here. Like this post? See how you can get early-access to updates and support the site over here.
– TMRG