Tunnel Boring Machine S-839B operated by ITD Cementation India on Wednesday recorded a breakthrough at Shadi Mahal TBM Retrieval Shaft on Bangalore Metro's 21.386 km Pink Line (Reach 6).
Nicknamed Tunga, this was TBM S-839B's 2nd of 4 breakthroughs and ITD Cem's 3rd of 8 breakthroughs planned for the 73.92 km Bangalore Metro Phase 2 project's 4.591 km package RT-04 (Tannery Road – North Ramp).
This Herrenknecht mixed-shield EPB machine was launched in June 2021 and first traveled 822.99m south from Venkateshpura to Tannery Road where it recorded a "hidden" breakthrough in June 2022.
The machine traveled another 209m for its 2nd drive through Tannery Road Station's box and onwards to a dedicated TBM retrieval shaft.
ITD's scope of work involves building a combined total of 6.34 km twin tunnels, roughly 360 meter ramp at Nagawara, and four stations at Tannery Road, Venkateshpura, Kadugundanahalli (formerly Arabic College) and Nagawara.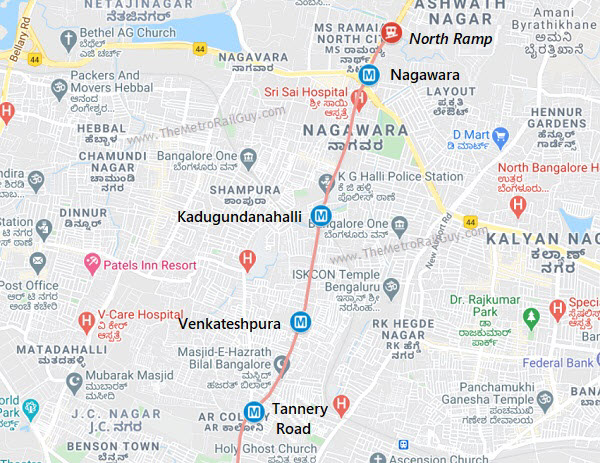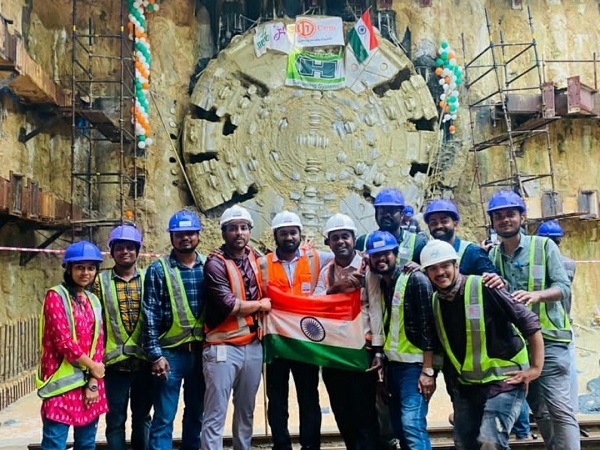 Video (check it out for some cool visuals from all station sites in RT-04)
With this development, Tunga will now be dismantled and taken back to Venkateshpura for its third drive of 1172.16m northwards towards Kadugondanahalli. I'm expecting it be relaunched before the end of the year.
BMRCL just published their August newsletter indicating approximately 57% of tunneling work has been completed for Phase 2 (total scope: 20,855m). So far 12 out of 26 breakthroughs have recorded: 3 on Package RT-01 by Afcons, 2 on RT-02 by L&T, 4 on RT-03 by L&T, and 3 on RT-04 by ITD Cementation.
Back in July, Tunga's sister machine TBM Bhadra (S-840) working on the southbound tunnel recorded its hidden breakthrough at Tannery Road Station. I'm expecting it to arrive at Shadi Mahal Shaft in mid-October.
For more updates, check out the Bangalore section or my Home Page! Sign up for free instant email notifications on new posts over here. Like this post? Get early-access to updates and support the site over here.
– TMRG