Patel Infrastructure last week launched their first 8.5m wide precast segment to construct Surat Metro Phase 1's 11.6 km Kadarsha Ni Nal – Dream City section.
The major milestone for the project's 21.61 km Line-1 (Sarthana – Dream City) was recorded between piers P39-P40 in front of Althan-Bhatar Community Hall near Soham Circle.
The firm had started casting segments for the project's Package CS1 in January 2022 at their Dream City yard from where I estimate approximately 3900 segments will be cast.
Gujarat Metro Rail Corporation (GMRC) had awarded Package CS1's construction in January 2021 to Sadbhav Engineering – SP Singla Constructions (SEL – SPSCPL) JV with a 30 month deadline. The consortium subcontracted out a portion of works to Patel Infra for an undisclosed amount.
The 10 stations in SEL-SPSCPL's section are coming up at Kadarsha Ni Nal, Majura Gate (interchange with Line-2: Bhesan – Saroli), Rupali Canal, Althan Tenament, Althan Gam, VIP Road, Woman ITI, Bhimrad, Convention Center and Dream City.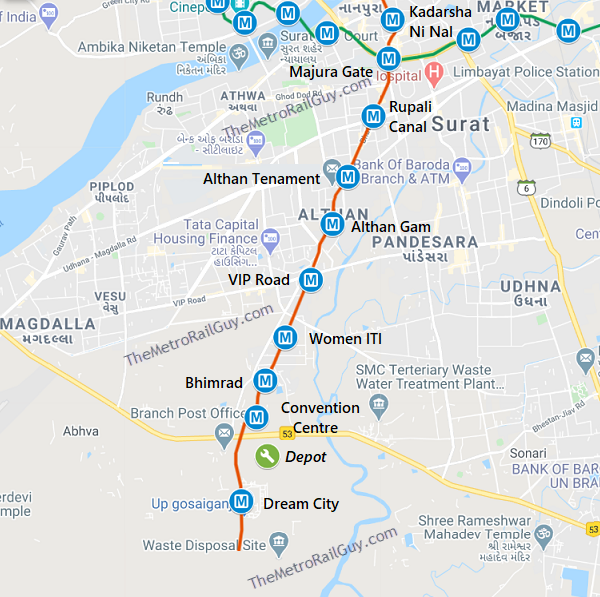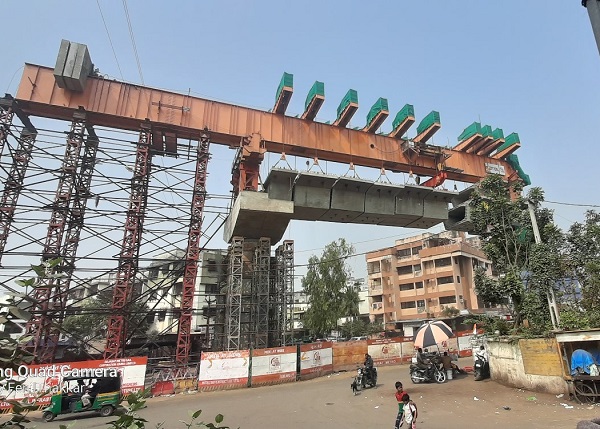 Chasing a 30 month deadline, this milestone was recorded in 24 months after the award of contract. Needless to say, this section of Phase 1 is running terribly behind just like Patna Metro where the 1st U-girder was also launched last week.
For more updates, check out the Surat section or my Home Page! Sign up for free instant email notifications on new posts over here. Like this post? Get early-access to updates and support the site over here.
– TMRG