With viaduct and station work on Indore Metro's 33.53 km Yellow Line becoming more visible, here's a post on the project's crucial train maintenance depot that is quietly shaping up between Gandhi Nagar and Super Corridor 6 stations.
This depot on 26.25 hectares of land is under construction by K.S.M. Bashir Mohd. and Sons through a Rs. 247.64 crore contract awarded by Madhya Pradesh Metro Rail Corporation Ltd. (MPMRCL) in 2022. Its construction under Indore Metro's Phase 1's Package IN-07 comes with a 3 year deadline.
This is where Indore Metro's Alstom train-sets will be parked (stabled) and maintained to service the Yellow Line which will form a ring line around Indore city connecting Palasia – Railway Station – Rajwara- Airport – Bhawarsala.
Alstom will initially supply 25 train-sets of 3 coaches (total 75 coaches) as part of a larger 156 coach rolling stock contract, combined with Bhopal Metro, awarded in July 2022. The trains' final design is yet to be revealed, but I reckon we should see or hear something, even if a preliminary design, within the next 3 months.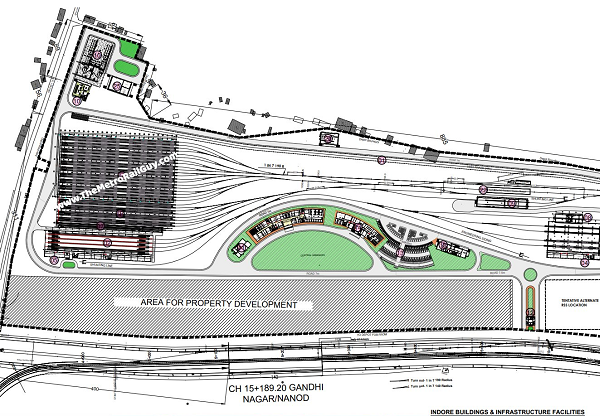 Back in February, Indore Metro's track-work contractor, Texmaco – ISC JV, started laying ballast within the depot and last week began laying sleepers for its approximately 940m long test track. They were awarded Package IN-08's Rs. 258.88 crore track-work contract in December 2022.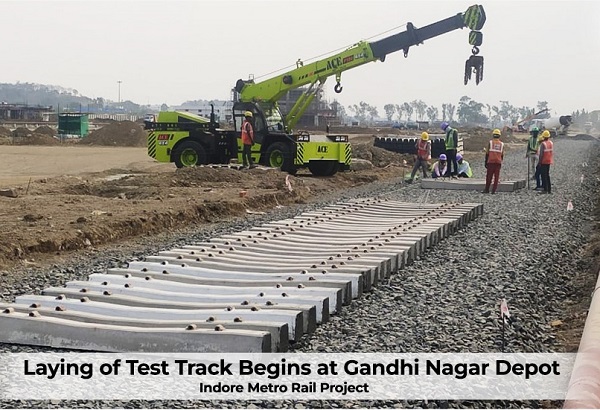 Also last week, K.S.M. also erected the first 9 meter tall pre-engineered building (PEB) column for the depot's inspection bay.
For more updates, check out the Indore section or my Home Page! Sign up for free instant email notifications on new posts over here. Like this post? See how you can get early-access to updates and support the site over here.
– TMRG