Afcons Infrastructure on Saturday celebrated tunnel boring machine S88's second tunnel breakthrough at Begumpul RRTS Station's South Shaft for the 82.15 km Delhi – Meerut RRTS project.
This was S88's final breakthrough and Afcons' fifth of six tunnel breakthroughs planned on 5.68 km underground Package 8 of this semi high-speed rail project.
This 7.51m diameter Terratec Earth Pressure Balance (EPB) machine nicknamed Sudarshan 8.1 had recorded its first breakthrough at Meerut Central Station in December 2022 after tunneling 1823m from Bhaisali Station.
The machine was then brought back to Bhaisali Station and recommissioned in February 2023 to build an approximately 1 km long tunnel towards Begumpul Station.
National Capital Region Transport Corporation (NCRTC) had awarded Afcons Infrastructure with Package 8's Rs. 1529.10 crore contract in November 2020 with a 1310 day (3.6 year) deadline.
Afcons' scope includes constructing six twin tunnels from Brahampuri DN Ramp to Begumpul UP Ramp with 3 underground stations at Meerut Central, Bhaisali & Begumpul by cut & cover method.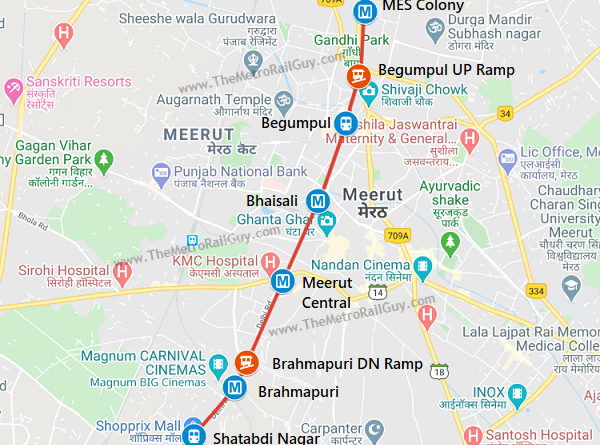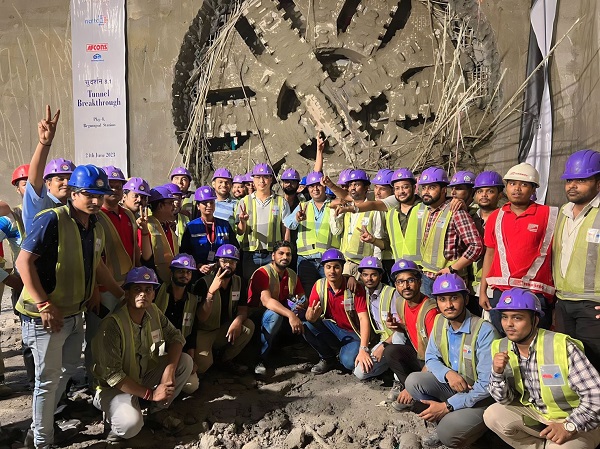 With this development, S88's job is now done! It's become the 5th of 7 machines, after STEC's TBMs Sudarshan 4.1, 4.2 & 4.3 on Package 4 and Afcons' 8.3 (S90), to complete all of its tunneling assignments.
Just like STEC, Afcons now has just 1 more breakthrough remaining by TBM S89 (Sudarshan 8.2). Its parts were lowered in March 2023 at Bhaisali to build the parallel 1 km tunnel towards Begumpul. I don't have its current progress stat, but if were to assume it follows a similar excavation rate as S88, then it should arrive in the next 45 days or so.
For more updates, check out the RRTS section or my Home Page! Sign up for free instant email notifications on new posts over here. Like this post? Get early-access to updates and support the site over here.
– TMRG