Here's a picture-post showcasing the status of the Kashmere Gate Station on the Delhi Metro's upcoming 5.17 km ITO – Kashmere Gate extension of the Violet Line which is popularly known as the Heritage Line. When ready, this station will allow users to easily switch to/from the operational Red & Yellow lines, but currently it remains the biggest bottleneck of the project and precisely what prevents the Delhi Metro Rail Corporation from applying for the Commissioner of Metro Railway Safety (CMRS)' safety approval for starting commercial operations.
Construction for it is being carried out by Metrostroy-Era JV under package CC-07 of the 160 km Phase 3 project, and images from January 2017 can be found here: [Pics] Delhi Metro's Jama Masjid & Kashmere Gate Stations – Jan 2017
Some images shot earlier this month by a TMRG follower:
Platform Level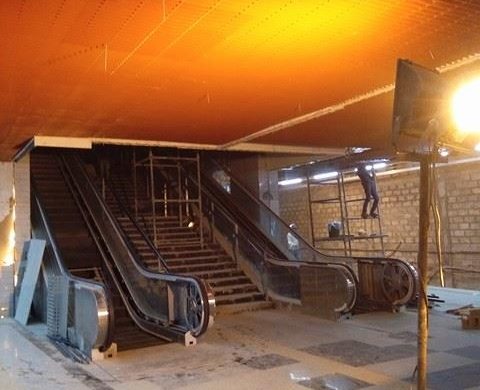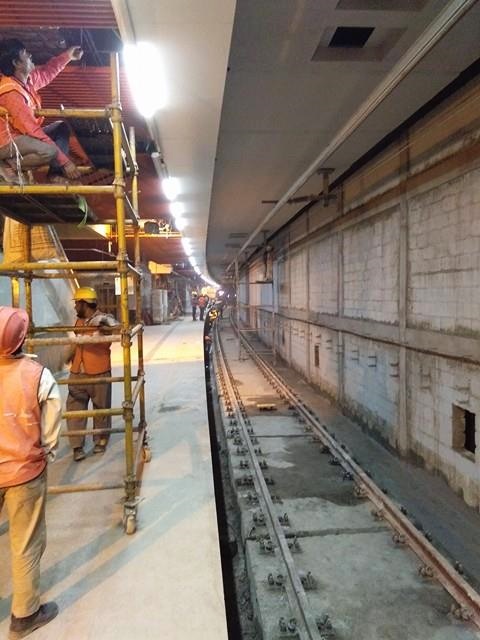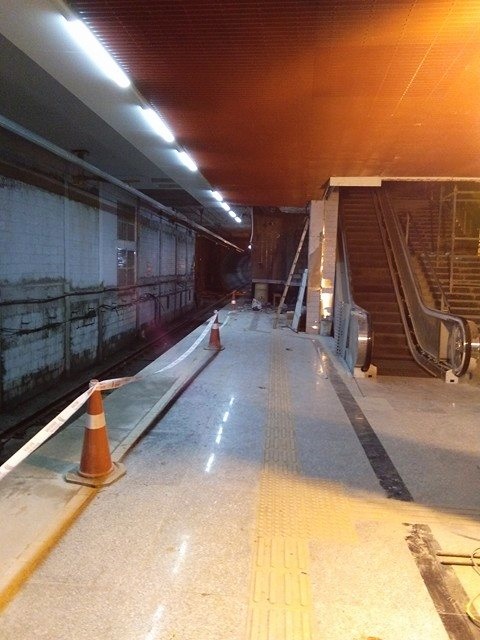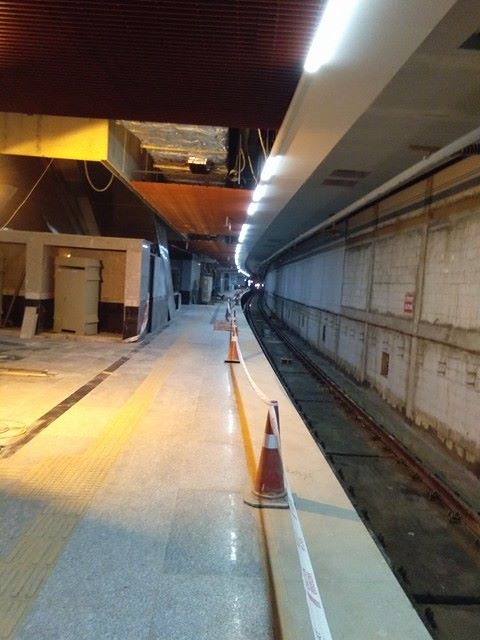 Concourse Level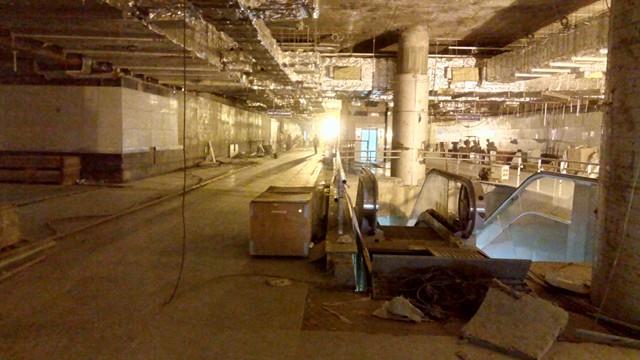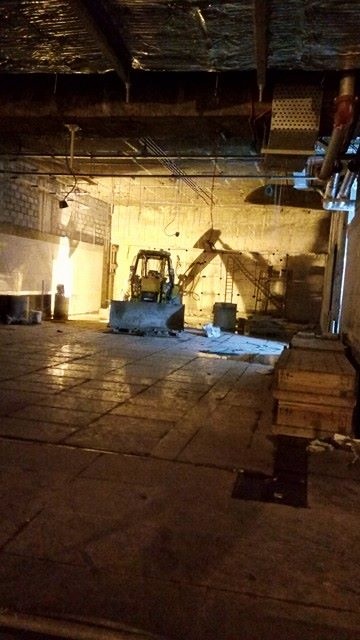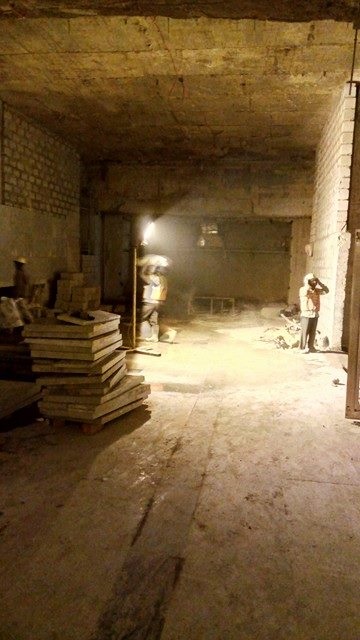 Interconnection to Existing Station
The new station's platforms will be connected to the existing station building via a series of escalators for which civil work is still ongoing.
For reference: Red Circle – Entry/Exit Shaft ; Yellow Circle – New Addition to Existing Station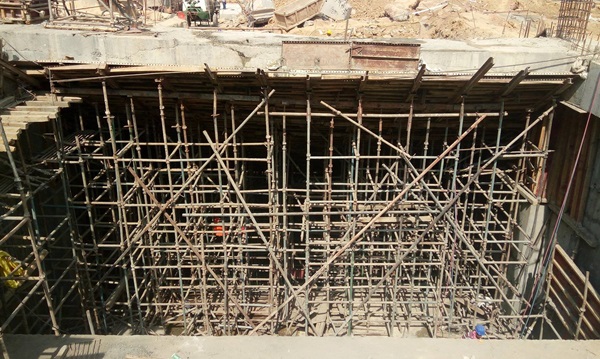 As per an on-site engineer, the first of six escalators leading out of the shaft is going to be installed today (March 11, 2017).
The DMRC was originally targeting to open this 5.17 km section with 4 new stations in December 2015, but has since extended the deadline multiple times while comically blaming demonetization and a 7-day construction ban along the way. The latest deadline offered through their website is March 2017, but as you can see, that won't be achievable either.
As mentioned previously in my January monthly update post, I'm expecting this line to only open up in Q2 (April – June), but going by the progress made over the past couple months, there's a good chance of it opening in Q3 (July – September). Stay tuned to find out what happens!
For more updates, check out the Delhi section of The Metro Rail Guy!
– TMRG