Here's a post showcasing the status of 2 stations on the Delhi Metro's upcoming 5.17 km ITO – Kashmere Gate extension of the Violet Line. This section of the line is unofficially referred to as the 'Heritage Line' as it runs through the Androon Shehr (walled city) of Shahjahanabad, and is flanked by its numerous historical monuments and places of worship.
The final TBM breakthrough for this section was achieved in March 2016 and the DMRC started trial runs in August 2016. After this stretch opens up this year, the Violet Line will become 40.35 km long.
The DMRC was originally targeting to open this section with 4 new stations in December 2015, but quietly revised the deadline to November 2016 due to difficult tunneling conditions. Since then, they've nonchalantly pushed deadlines every month. In December 2016, they suggested a January-end opening as some sort of a late "New Year Gift", and then last week, suggested a February opening.  They've blamed everything from demonitization to a 7-day construction ban, but never quite admitted that one of their contractors, the Era – Mestrostroy JV, just finished excavating a NATM tunnel in November 2016 or that the same contractor has struggled with civil works at Kashmere Gate.
Both Jama Masjid & Kashmere Gate stations were built by different contractors and are in different stages of completion as you'll see below. Enjoy!
Jama Masjid Station
This was built by Larsen & Toubro as part of package CC-05. Barring the 1st image, the rest were shot over the past 3 days.
The art installations at this station, installed in partnership with INTACH, focus on nearby places of worship. The panel seen above is dedicated entirely to the Jama Masjid and its various architectural elements like arches, minarets, jharokas & domes. A second panel (not pictured in this post) will showcase the Jain temple, the two Sunehri Masjids, Gurdwara Sheesh Ganj Sahib, Fatehpuri Masjid and Akbarabadi Masjid.
Kashmere Gate Station
This station was built by the Era-Metrostroy JV as part of package CC-07.
The artwork at Kashmere Gate Station, which is yet to be installed, will primarily center around British colonial influences. Wall panels here will display nearby structures like the St. James' Church, Mutiny Memorial and Nicholson Cemetery.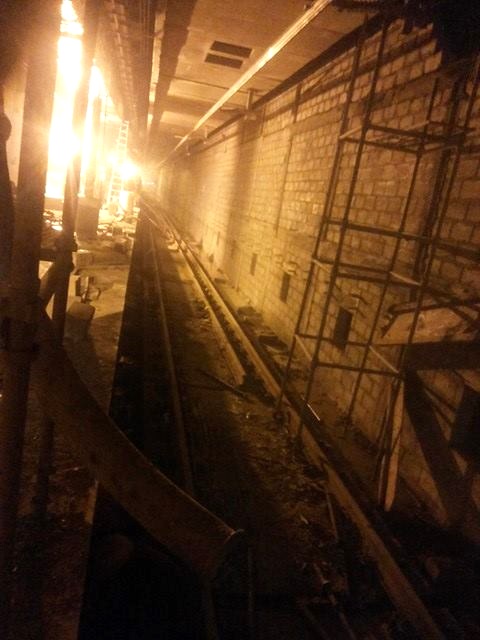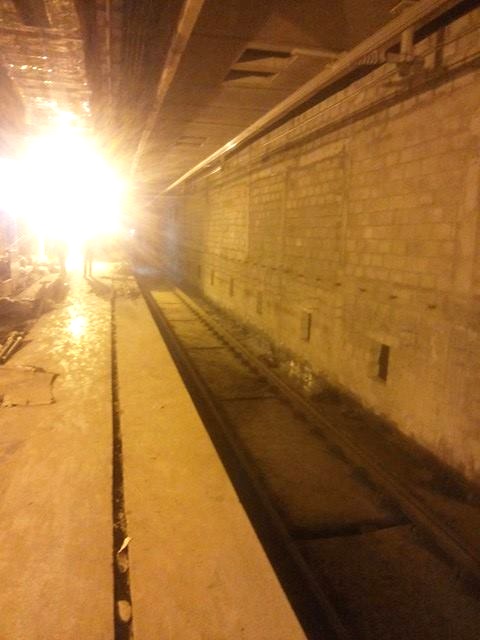 At this time, it isn't known if the DMRC has secured the RDSO's speed certificate or not. Once that is done, all sub-systems are installed & tested within the NATM tunnels, and interior finishing works are completed, the DMRC will then have an Independent Safety Assessment performed. Following that, the Commissioner of Metro Rail Safety (CMRS) will be invited to inspect and perform a final safety inspection of the line.
With the way things are going on the northern-end of the line and pending approvals, there's still a couple months left for commercial operations to begin as I've highlighted in the January 2017 tunneling update post.
For more updates, check out the Delhi section of The Metro Rail Guy!
– TMRG