On the night of December 14, workers and engineers from NCC launched the first precast segment at Kharalwadi for building Pune Metro's 31.25 km Phase 1 project. Similar to Nagpur Metro's viaduct construction, this feat at pier P349 was accomplished using the underslung construction method with a mobile crane. Going forward, NCC will deploy and commission a launching gantry crane to launch segments for building the line's viaduct.
The contract for this section was awarded to NCC in February 2017, and their scope includes the construction of the 10.795 km Reach-1 (PCMC – Range Hills) section of the 16.589 km Line-1. Reach 1 is being built on the median of the Old Mumbai – Pune Highway and will consist of 9 stations located at PCMC, Tukaram Nagar, Bhosari (Nashik Phata), Kasarwadi, Phugewadi, Dapodi, Bopodi, Khadki and Range Hills – which will all be built by the HCC – Al Fara'a JV.
Each segment has a length of 3m with a top width of 8.5m, bottom width of 3.5m and weighs approximately 37 MT. Like the segments cast in Nagpur, segments cast in Pune have also been integrated and cast along with a parapet wall (unique in Indian metros) to cut down construction time, transportation time and the purchase cost of separate casting molds.
Some images from Pune Metro's Twitter handle –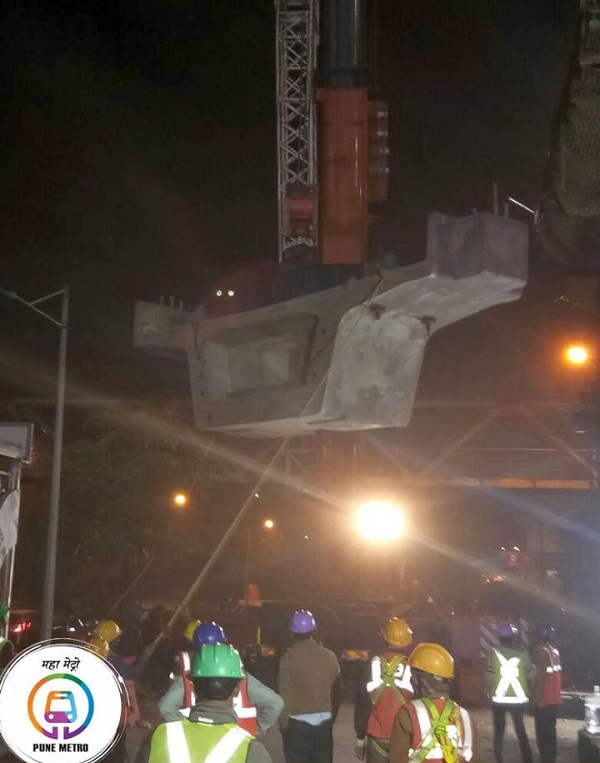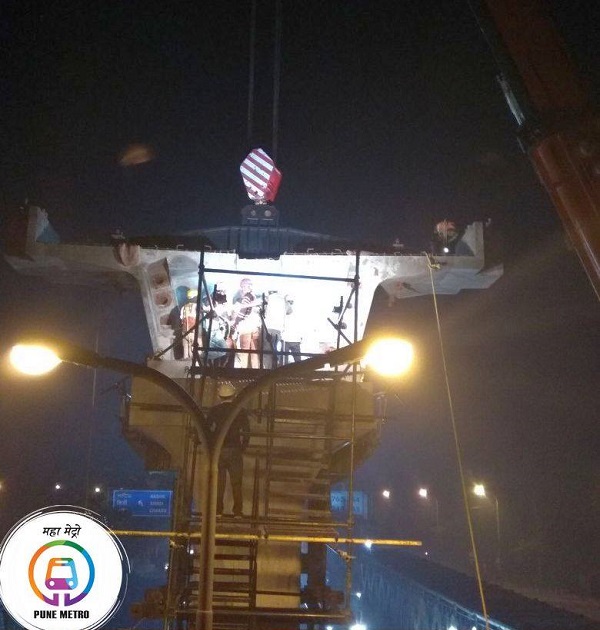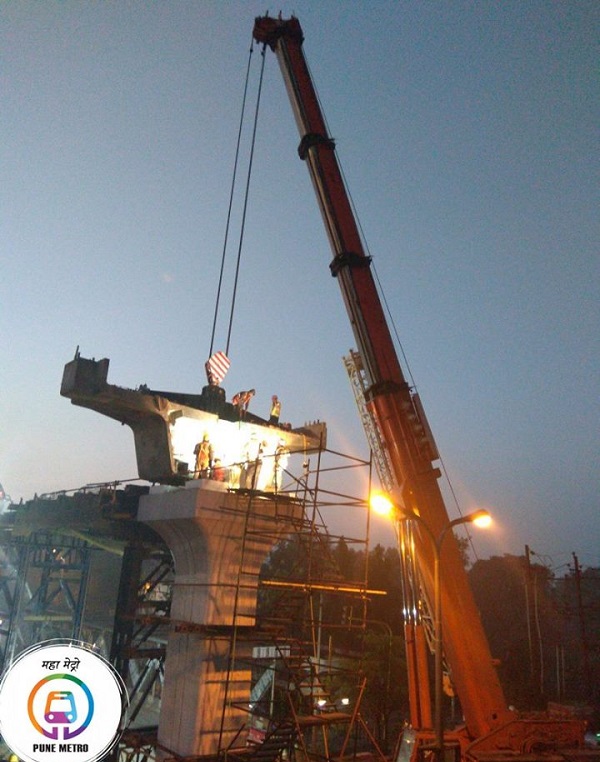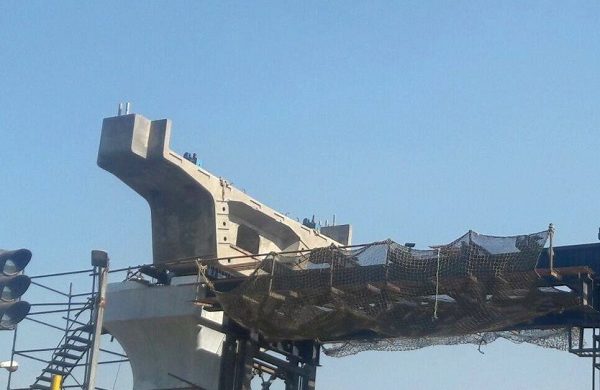 Video –
In early January 2018, engineers launched another segment on top of pier p348 –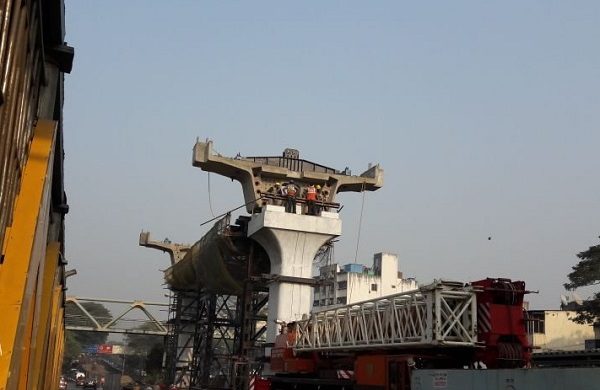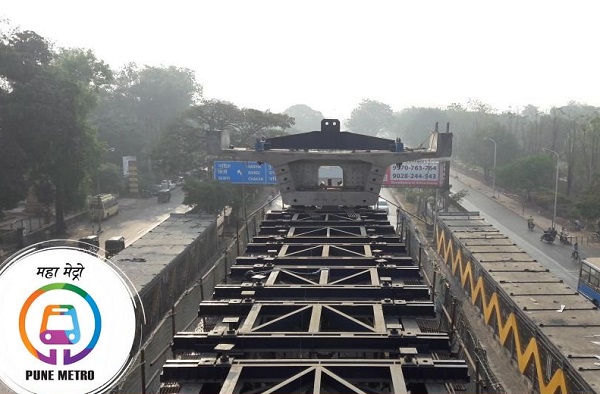 As per a tweet by Pune Metro on February 4, till now "the foundation for 79 pillars, total 41 pillars and 12 Pillars cap are completed". Here are some images of segments stacked up at NCC's yard at Nashik Phata waiting to be transported on-site –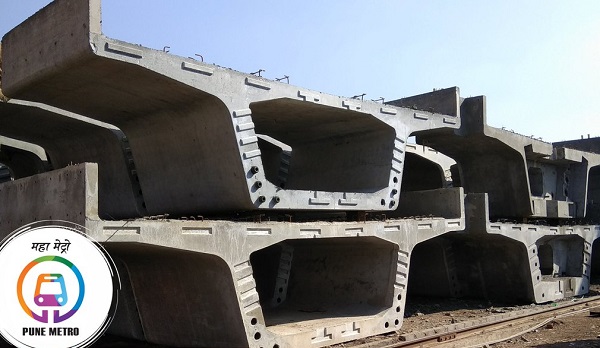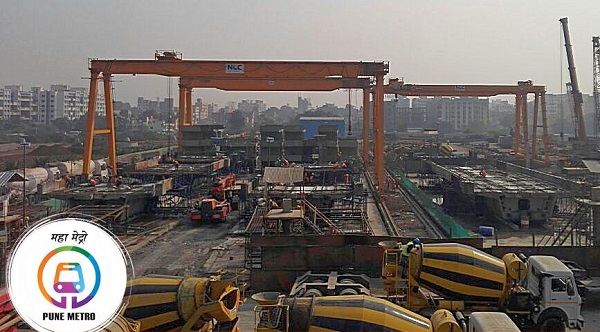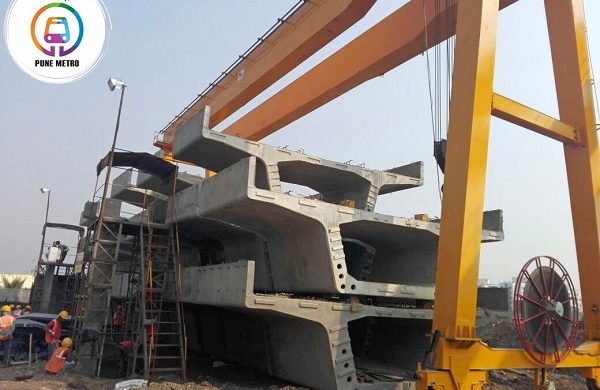 For more updates, check out the Pune section of The Metro Rail Guy!
– TMRG