Following a small puja, engineers and workers from the Hindustan Construction Company – OSJC Moscow Metrostroy (HCC – MMS) JV today morning commissioned T-59 "Vaitarna-2" – their second of 2 Terratec tunnel boring machines at the Chhatrapati Shivaji Terminus (CST) Station's northern-end in Azad Maidan, Mumbai. Overall, this is the 6th of 17 TBMs to be commissioned for the city's new 33.5 km Line-3 tunnels – see a list of the other 5 machines and their progress in the February 2018 tunneling update post.
This Ø6.68m 817 tonne dual-mode TBM successfully passed factory acceptance testing (FAT) in October 2017, arrived at the city's port in December and was lowered into the Azad Maidan shaft for assembly in early January 2018.
The TBM's assignment includes excavating 3556m of tunnels for the down-line from CST → Kalbadevi → Girgaon → Grant Road → Mumbai Central as part of the 4.049 km package UGC-02 (Chhatrapati Shivaji Terminal Station – Mumbai Central's TBM receiving shaft), which was awarded by the Mumbai Metro Rail Corporation Ltd. in July 2016.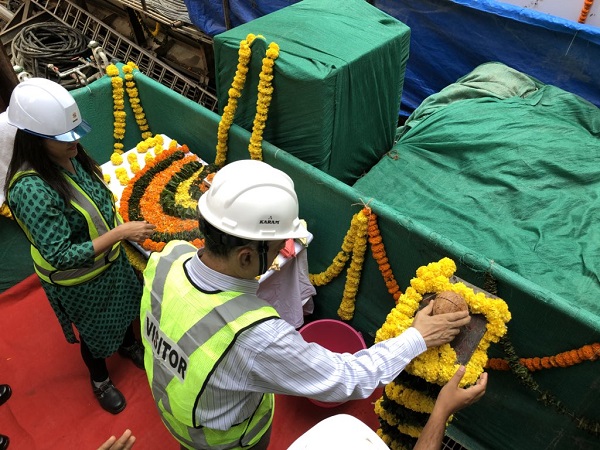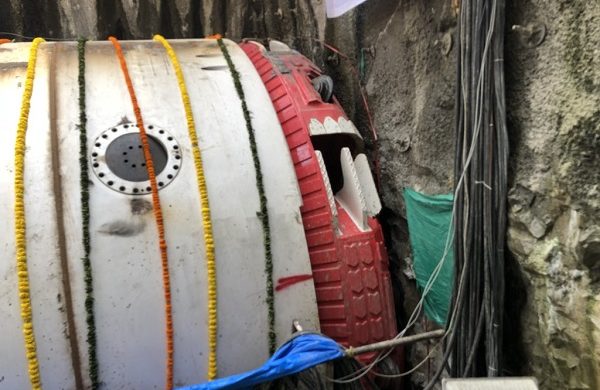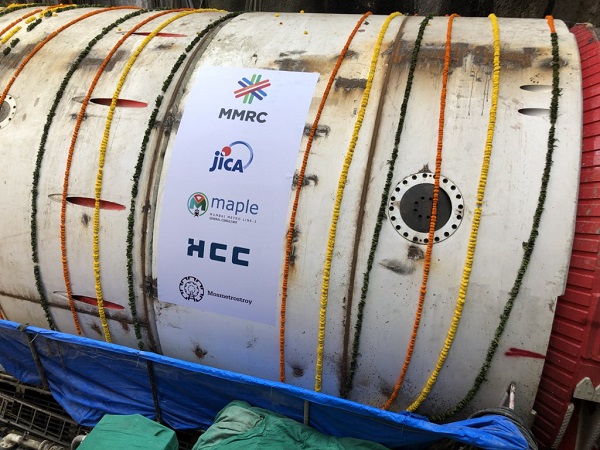 3 half temporary rings have already been erected within the shaft –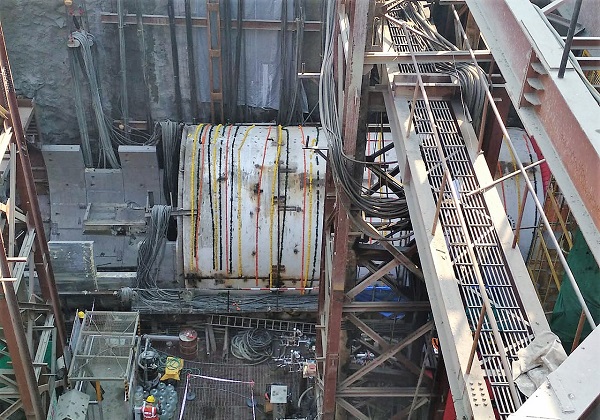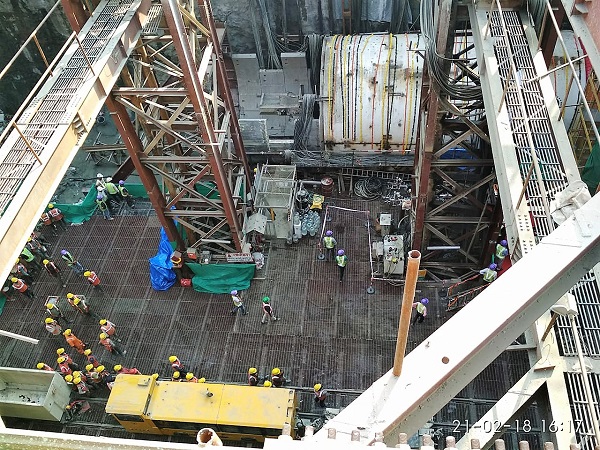 More images will be added here when available.
Meanwhile, TBM T-58 "Vaitarna-1" working on the parallel up-line tunnel has completed tunneling 102 meters as part of its initial drive, and this past week became the 1st TBM of all 6 commissioned machines to commence its main-drive.
For more updates, check out the Mumbai section of The Metro Rail Guy!
– TMRG