Telangana's Chief Minister on February 7 flagged off services on Hyderabad Metro's 9.6 km Line-2 (Green Line) between JBS Parade Ground – MGBS with 9 stations enroute – the penultimate planned leg of Hyderabad Metro's 72 km 3-line Phase 1 project. Commercial operations for passengers commenced on the next day at 6:30 am.
Although this is the penultimate planned leg, for all practical purposes – this is the last section of Phase 1 as construction work could never commence south of MGBS Station on a 5 km stretch due to local protests in the old part of the city, truncating the Phase 1 project off at 67 kms with 56 stations – impressive figures for the first phase of a rail-based solution in any city.
L&T Metro Rail Hyderabad Ltd (L&TMRHL) commenced construction on this elevated section, known as 'Stage 6', in stages from 2012 wherever they had a clear right-of-way through some of the most congested parts of the city. Besides the Bhoiguda Steel Bridge over the Indian Railways line, the section through Sultan Bazar was one of the major pain-points experienced, with work finally starting in June 2016 through a narrow 40 feet wide road. Trial runs from JBS Station commenced in November 2019 and the line was certified fit for commercial operations by the Commissioner of Metro Rail Safety (CMRS) in January 2020.
This line connects two of the city's biggest bus stations and consists of 9 stations at Jubilee Bus Station Parade Ground (interchange with Blue Line), Secunderabad West, Gandhi Hospital, Musheerabad, RTC X Roads, Chikkadpally, Narayanaguda, Sultan Bazaar and Mahatma Gandhi Bus Station (MGBS, interchange with Red Line) –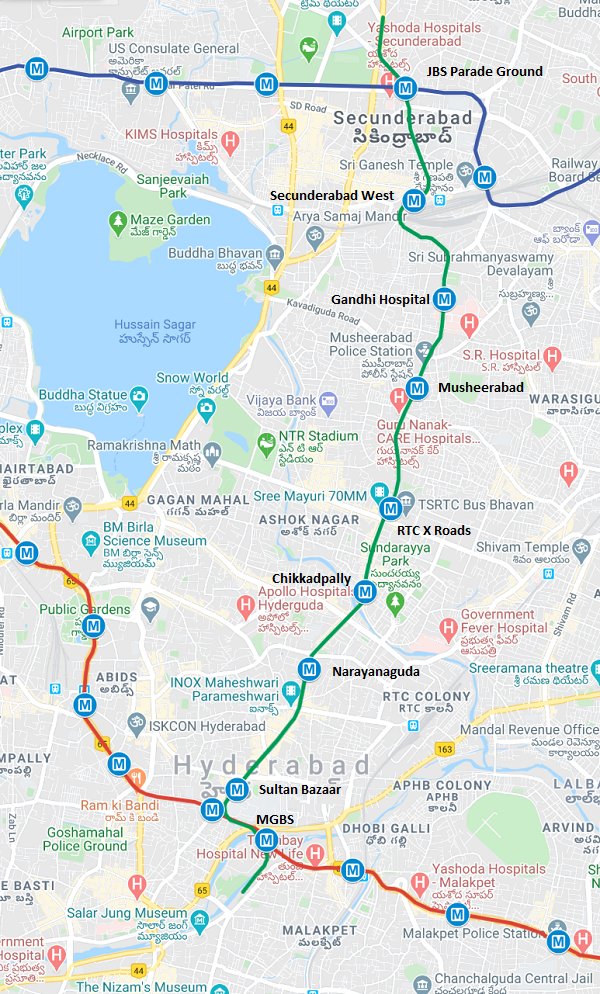 Like Hyderabad's other lines, the Green Line is equipped with Thales' SelTrac CBTC (communication based train control) signalling system that will allow for high frequency services by Keolis – the service provider for operating & maintaining Hyderabad's train services.
The line's depot was originally planned to be built at Falaknuma, but due to protests in the old city, L&T had to build a small 750m rake interchange viaduct on Bhoiguda Road to service this line with its Hyundai Rotem fleet based out of Line-3's Nagole Depot.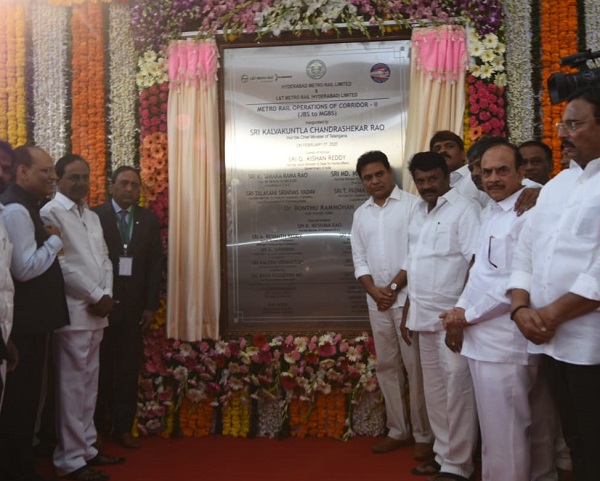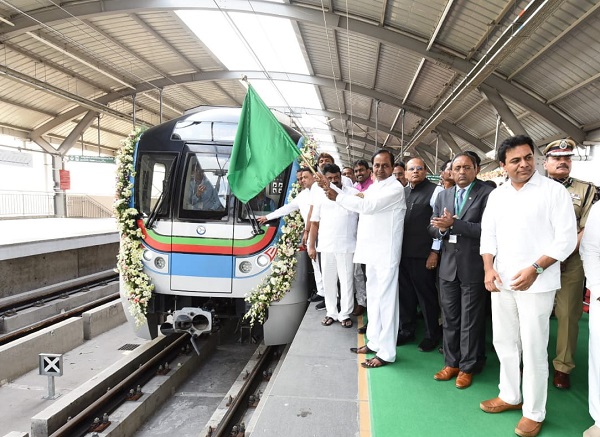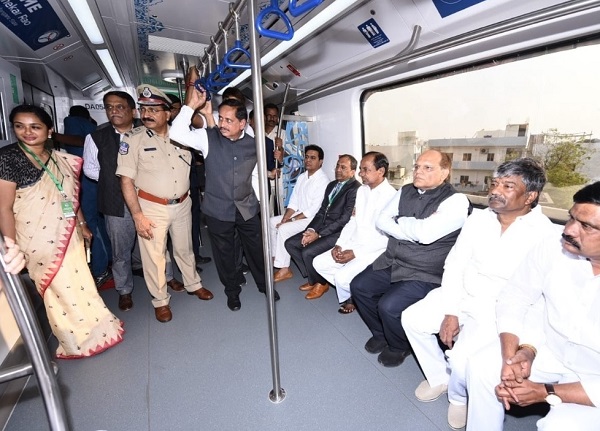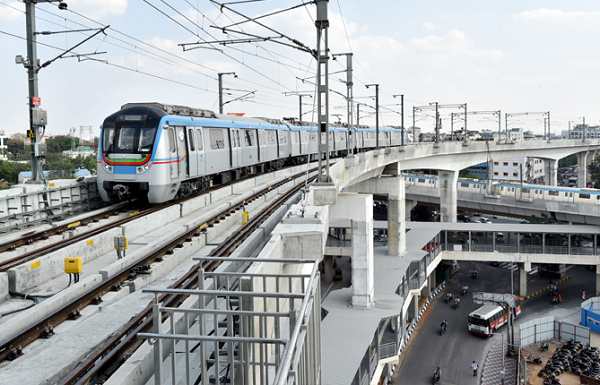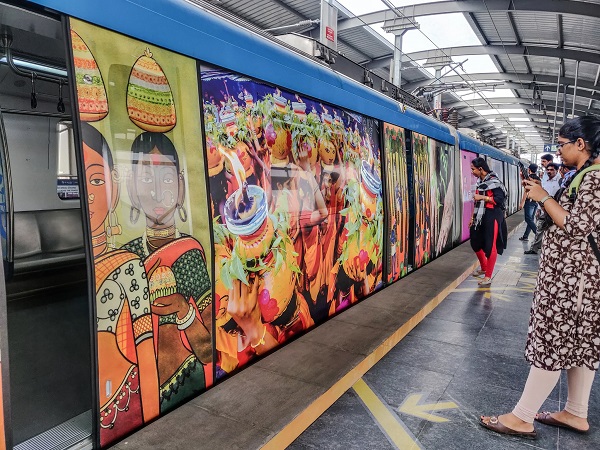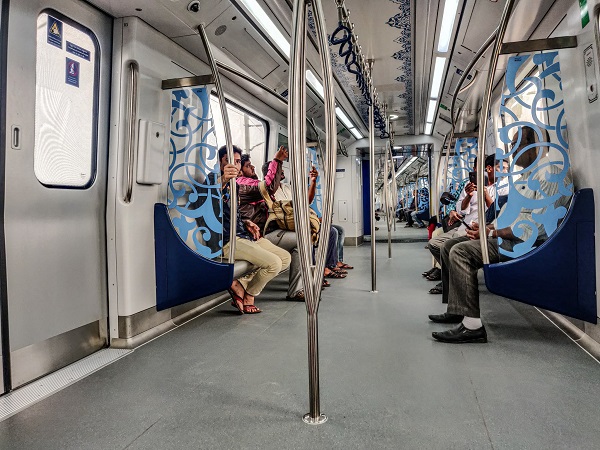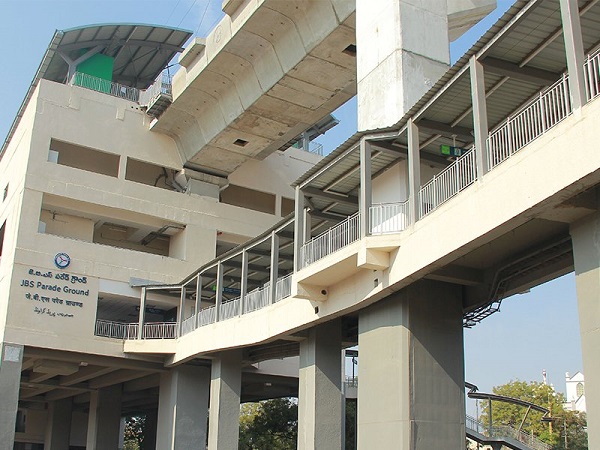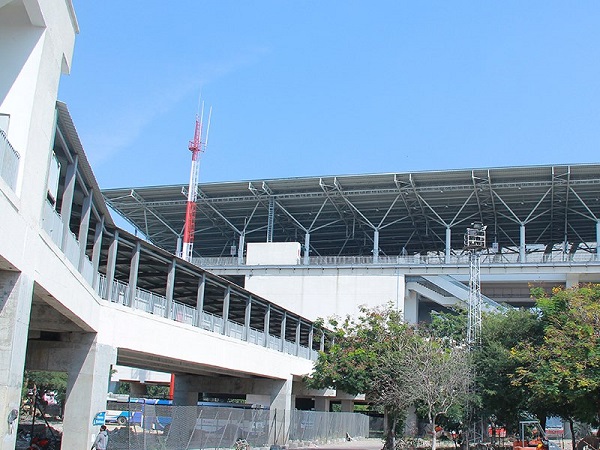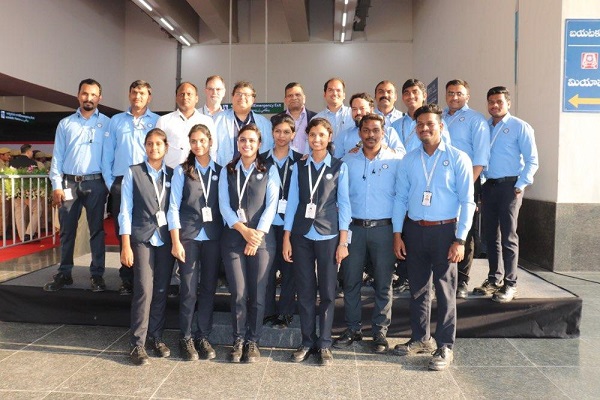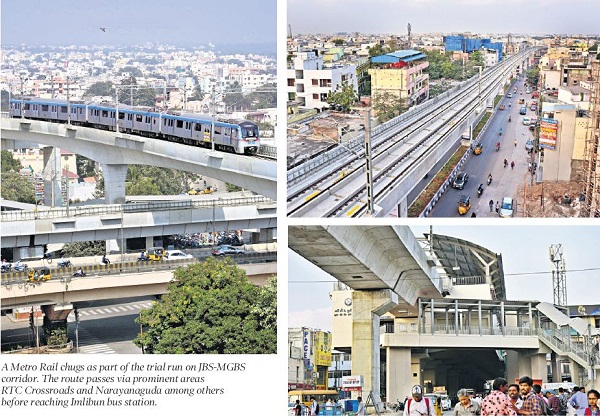 Couple nice videos from the inauguration and following days –
Commercial operations for passengers commenced on February 8 at 6:30 am. L&T hasn't revealed their game plan for operations on this line, but has promised end to end services in 16 minutes at a cost of Rs 35 per the fare chart. Per a tweet from L&THMRL in January, they currently operate with headways of 4.5 mins during peak hours (8 am – 12, 5 pm – 9) and ferry around 4.10 lakh passengers per day, so it'll be interesting to see how this line augments ridership.
With this development, Hyderabad with its 67 km network just consolidated its position as the second largest metro system in the country. A 83 km Phase 2 is still in the planning stage, so there's a good chance of Bangalore, currently at 42 km, leaping it around 2023 after multiple different parts of its 72 km Phase 2 project open up.
For more updates, check out the Hyderabad section of The Metro Rail Guy!
– TMRG