In the early morning hours of February 26, J Kumar Infraprojects and its launching partners – Safcons Contracting & Shubh Crane Services – erected the final of 402 U-girders for package CA-02 of Mumbai Metro's 16.5 km Line-7 (Red Line) which'll connect Dahisar East with Andheri East.
This package-level major milestone was achieved by placing the girder on top of piers P82-P83 at Pushpa Park in the Kurar Village area, and was followed by a celebration in the day time.
Launching activity for building this section's viaduct, comprising of 402 24.90m U-girders weighing 145 MT, commenced in May 2017 with support from a local casting yard in Bandra where the first batch of girders were cast in January 2017.
J Kumar was awarded package CA-02 in April 2016 and their scope of work includes the section from New Ashok Nagar to Mahindra & Mahindra with 6 stations at Aarey, Dindoshi, Pathan Wadi, Pushpa Park, Bandongri and Mahindra & Mahindra.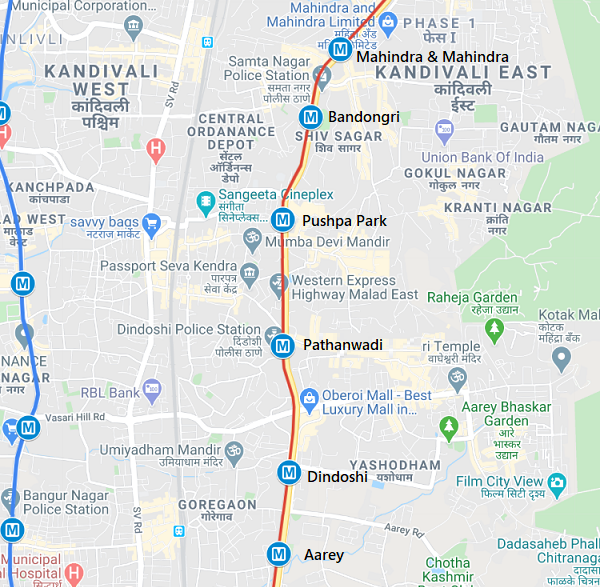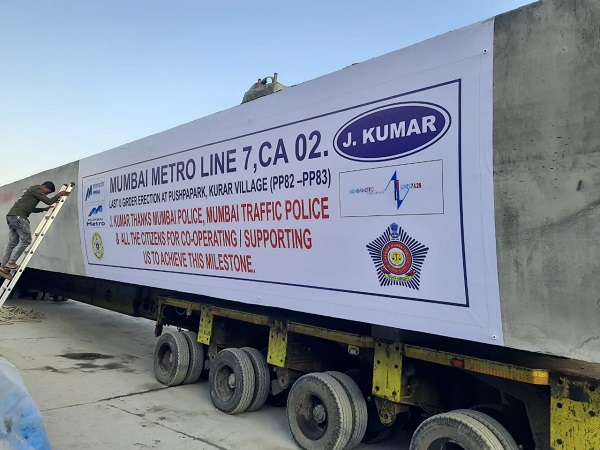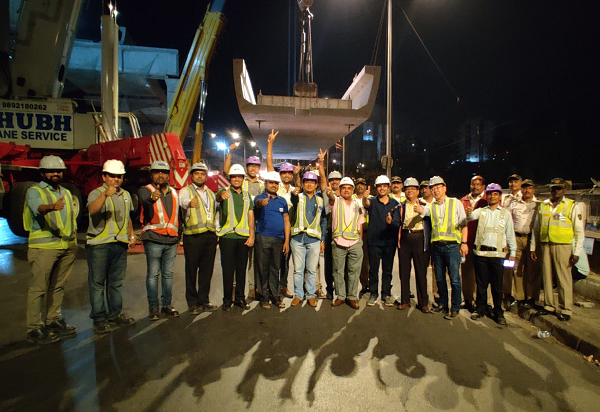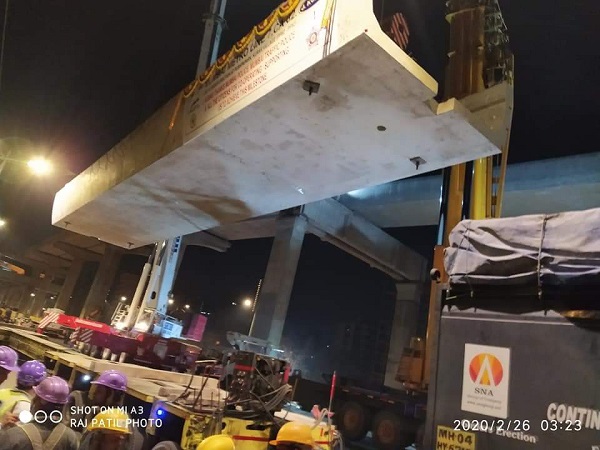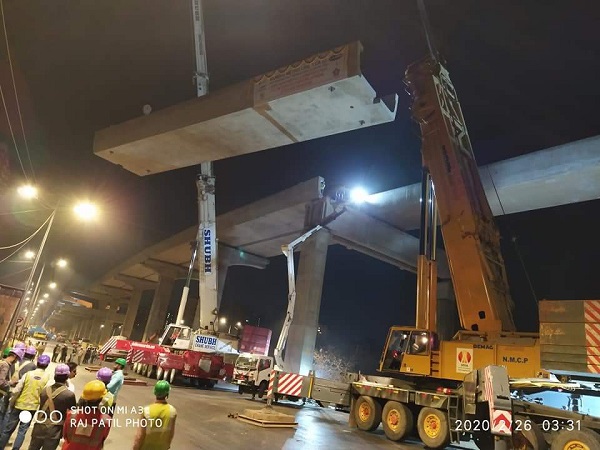 J Kumar's focus for this package now entirely shifts to the stations' civil work where I & T-shaped precast girders are being used to build the stations. There's a good chance they'll bid for package CA-01's balance work, previously under Simplex's mandate, which is currently being re-tendered out by the MMRDA.
For more updates, check out the Mumbai section of the Metro Rail Guy!
– TMRG