Workers from J Kumar Infraprojects and Sunder Cranes this Saturday erected two steel girders for building the Depot-Line of Mumbai Metro's 18.6 km Line-2A (Yellow Line) which'll connect Dahisar East – Malad – D.N. Nagar.
The two 40m long girders each weigh 170 MT and were fabricated by PSL Corrosion Control Services in Daman. Both were erected on top of piers PD01 – PD-02, located just south of Poisar River that runs into Malad Creek. Similar steel girders over the river, from where the depot-line begins, were erected back in March.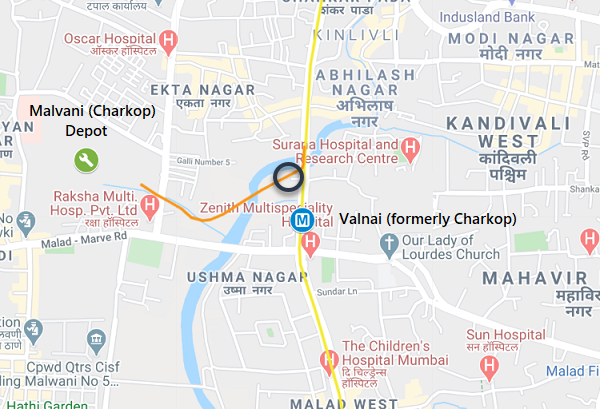 Here are some images I shared on Twitter right after the launch –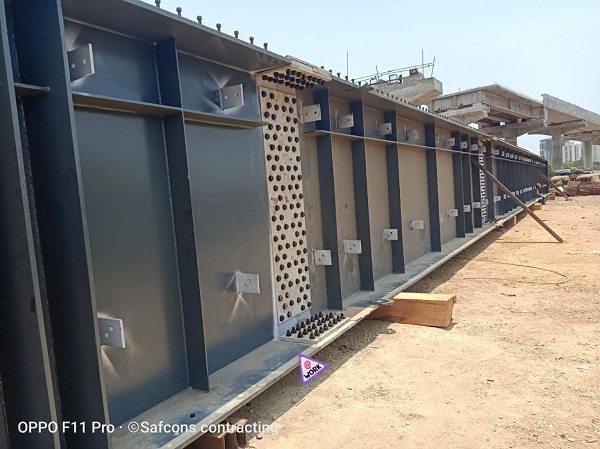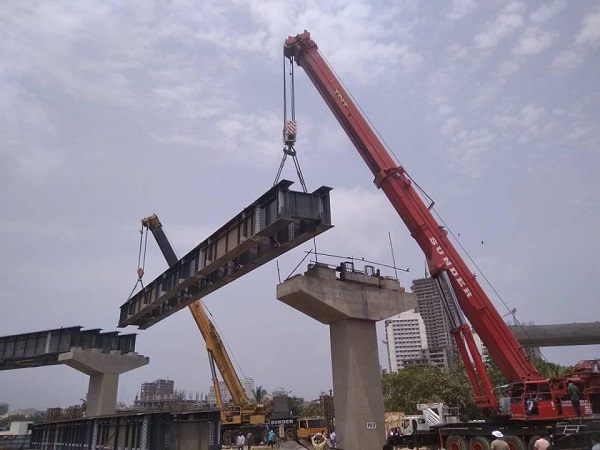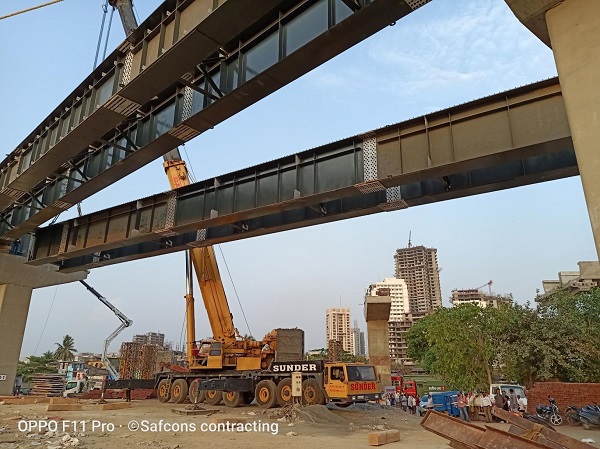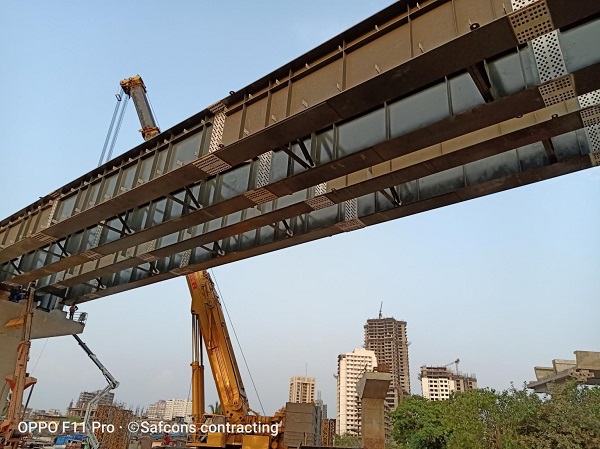 Back in January, a team of J Kumar Infra and Manoharlal Santram Cranes erected 2 x 51m long girders over a drain in Borivali.
Similar steel girders are expected to be erected over a drain near Goregaon West Station in Oshiwara and over Posar River near Valnai Station in Kandivali. The Indian Railways crossing in Dahisar will likely get a steel bridge for metro trains to cross, similar to those in Hyderabad, Chennai & Delhi.
When complete, Mumbai Metro Line-2A's Depot-Line (part of package AC02) at approximately 900 meters will become the second longest depot-line in the country while crossing over Poisar River and another local drain twice each on its way to Malvani Depot. Bangalore Metro's Peenya Depot-Line currenly serving the Green Line is approximately 850 meters long while Kolkata Metro's recently built Joka Depot-Line is approximately 1.40 km long.
For more updates, check out the Mumbai section of The Metro Rail Guy!
– TMRG