On Saturday, Mumbai Metropolitan Region Development Authority (MMRDA) announced the delivery of power supply equipment at National Park Station in Borivali on the 16.5 km Mumbai Metro Line-7 (Red Line) which'll connect Dahisar East – Andheri East through 14 elevated stations.
At this time, it is unknown whether this marks the start of deliveries to the entire line or if prior deliveries have been made to the line's other stations.
Larsen & Toubro Construction's Power Transmission & Distribution vertical was awarded Line-7's Rs. 144.11 crore contract (package CA-58) for the design, verification, supply, installation, testing and commissioning of traction, auxiliary power supply and SCADA in March 2019 with a 18 month deadline.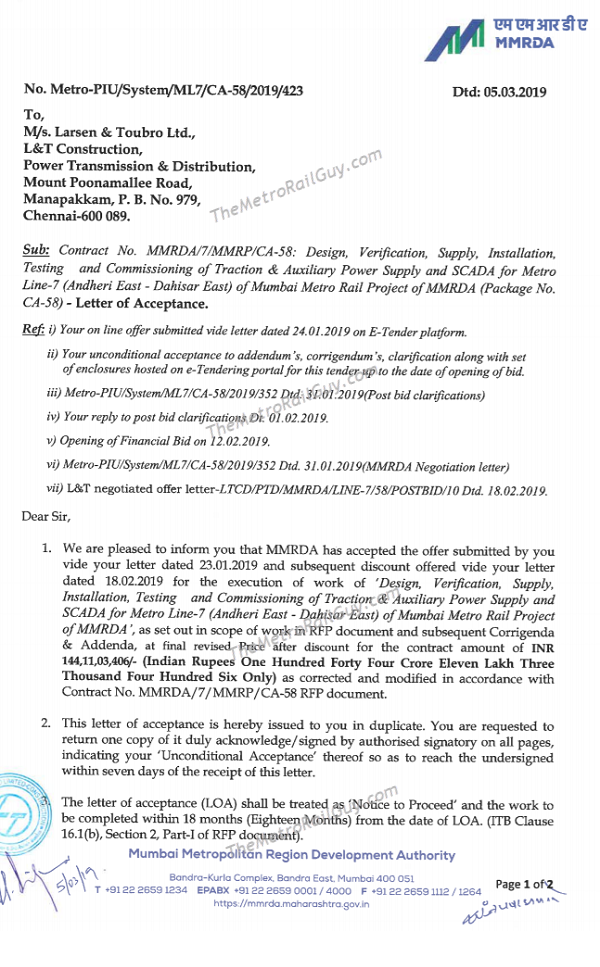 From the images shared by MMRDA, it appears that Larsen & Toubro will be utilizing a variety of ABB Group's equipment to ensure stable and reliable power for the project. Some of these include switchgears, transformers, cables, control systems and protective equipment. A remote monitoring SCADA system will also be commissioned to ensure network efficiency and pre-detect downtime.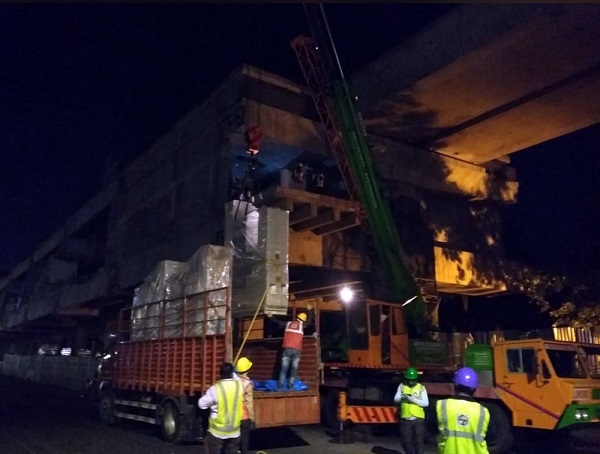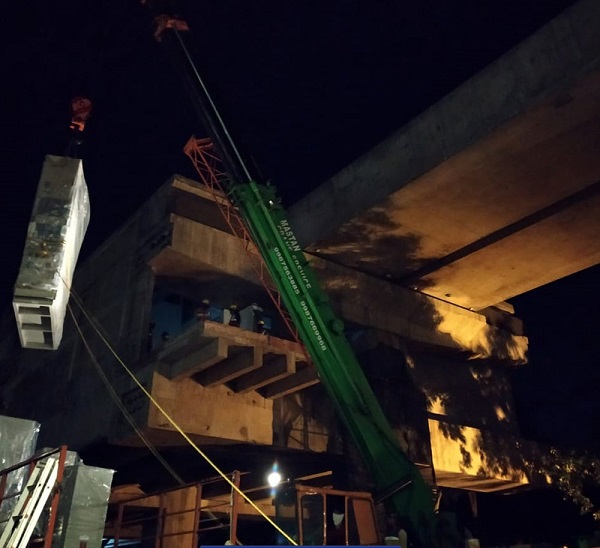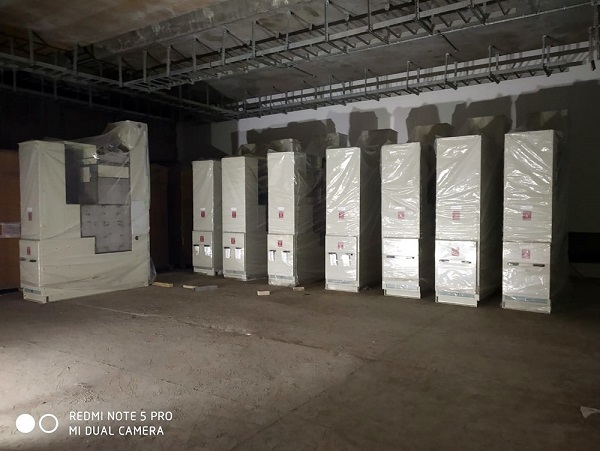 MMRDA was earlier chasing a December 2019 deadline and hasn't officially announced a new deadline for commissioning the line. With all works (civil and system) running behind schedule and the recent suspension of work due to COVID-19, I expect this line to open up no sooner than the second half of 2021.
The commissioning of Line-7 also largely depends on the completion of Line-2A's civil and system work as Line-7's BEML rolling stock will temporarily be stabled at Line-2's Malvani Depot until its Dahisar Depot on AAI's land, near Dahisar Check Naka, gets built.
For more updates, check out the Mumbai section of The Metro Rail Guy!
– TMRG