On Friday, K.A. Manoharan – the Commissioner of Metro Rail Safety (CMRS) from the Indian Railways' Southern Circle approved the start of commercial operations on a 1.12 km extension of Kochi Metro's 23.8 km Line-1 from Thaikoodam to Petta in the south-eastern part of the city
The CMRS led a 5 member team and inspected the stretch's civil structures, rails/tracks, third rail, elevators, escalators, fire fighting system, Alstom signalling & train-control system and passenger facilities at Petta Station.
At this time, it's unknown if any conditions were set by the CMRS to commence operations.
Trial runs between Thaikoodam and Petta began in February, and Bureau Veritas – a 3rd party independent safety assessor (ISA) completed a detailed examination and issued their ISA certificate in March. KMRL was ready to invite the CMRS for inspection in March, but that plan was abandoned due to the nationwide lock-down due to COVID-19.
This section is the fourth and final leg of Kochi Metro Phase 1, and was built as part of civil package KC-05 by Era – Ranken JV. Other stations in this package are already operational and include Kadavanthra, Elamkulam and Vytilla.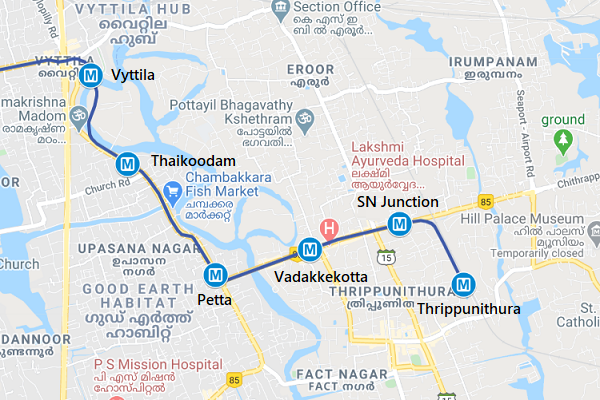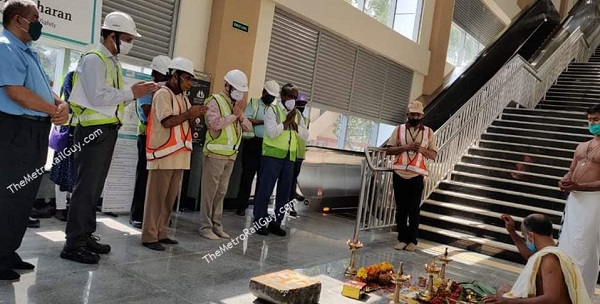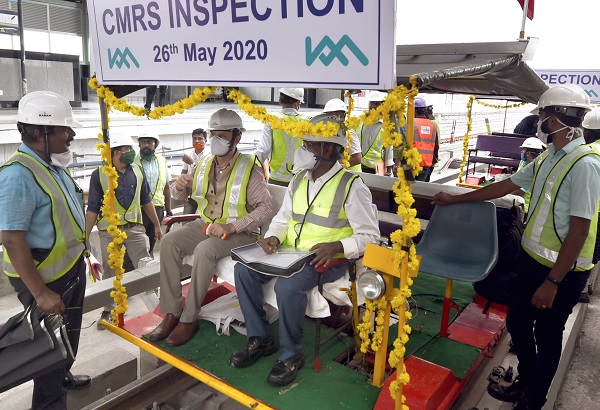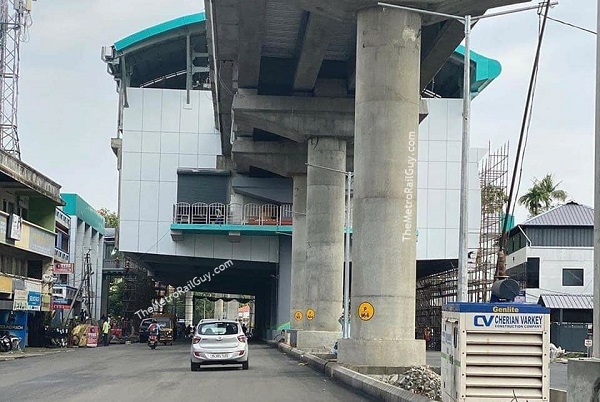 The following were shot on May 21 at Petta Station –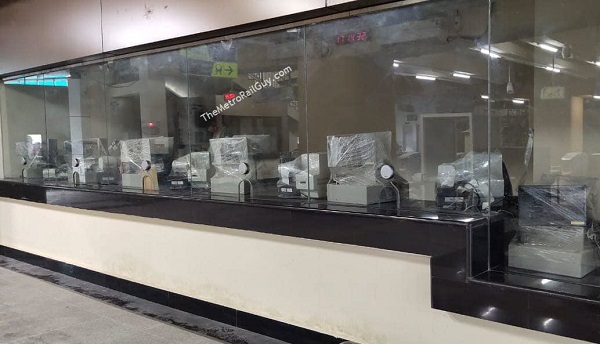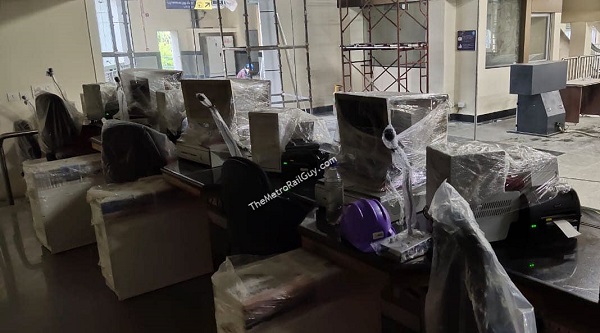 KMRL hopes to start commercial operations between Thaikoodam and Petta in June along with the rest of the line (Aluva – Thaikoodam) where operations weres suspended in March due to COVID-19. Whenever that happens, DMRC's role as the executor of Kochi Metro's Phase 1 project will come to a wrap after a nearly 8 year association with the project.
The execution of a further 2.95 km extension of Line-1 (Phase 1B) from Petta to Tripunithura through Vadakkekotta and SN Junction is being managed entirely by KMRL.
Petta – SN Junction (1.79 km) – Under construction by KEC International – China Civil Engineering Construction Corporation (KEC-CCECC) JV through a Rs. 265 crore contract it won in June 2019.
For more updates, check out the Kochi section of The Metro Rail Guy!
– TMRG