Over an hour ago, workers from J Kumar Infraprojects with assistance from SNA Group launched two partially assembled girders for a 36.698 meter steel bridge at Borivali West for Mumbai Metro's Line-2A (Yellow Line) which'll connect Dahisar East to DN Nagar through 17 elevated stations.
The 130 MT superstructure with 2 girders was fabricated by Maruti Steel, partially assembled on-site in May and was today launched on top of piers P236-237 on either side of a drain, located between Shimpawli and Borivali West stations.
The 2 assembled girders will carry the 18.6 km Line-2A's down-line, and as I type this, a 3rd girder is currently being erected to the form the up-line's viaduct. Eventually, the 2.5m deep steel bridge will comprise of 3 main girders (G1, G2 & G3), 24 mid-cross girders, 4 end-cross girders and 52 stringers to form one unit.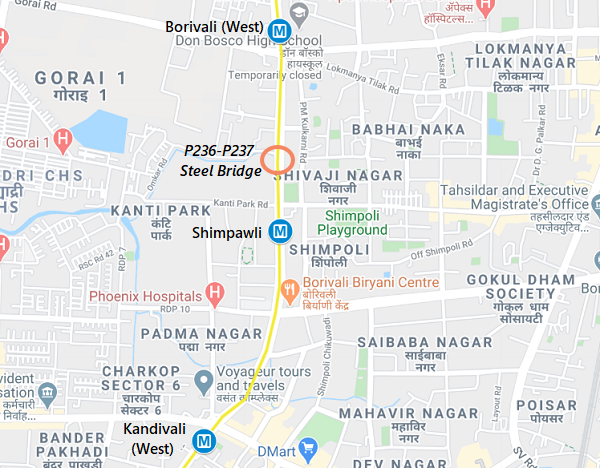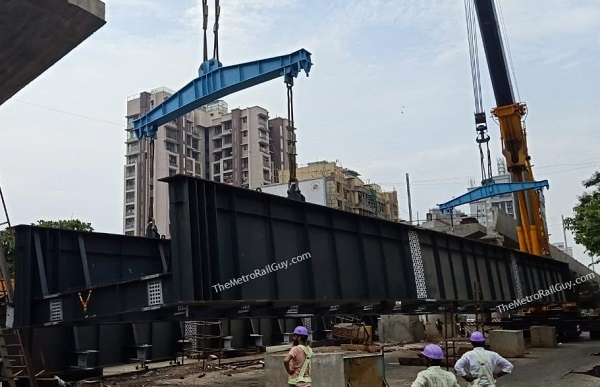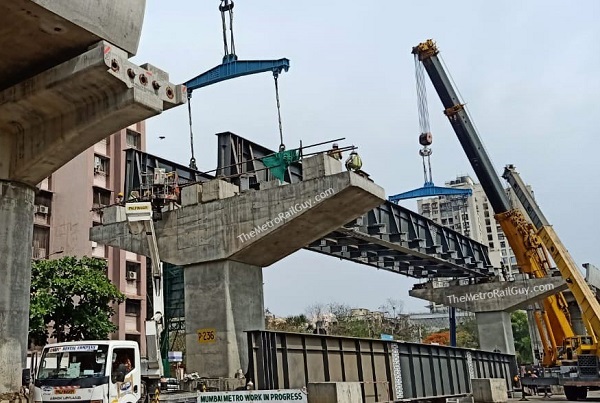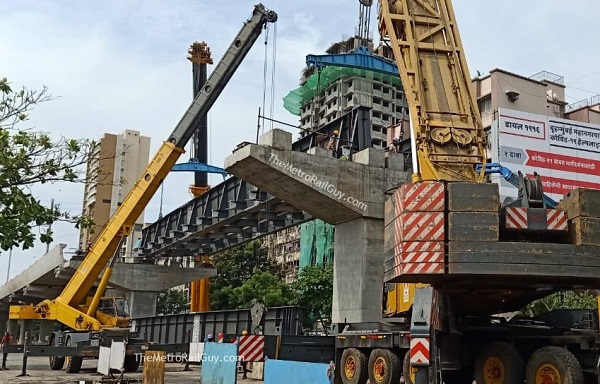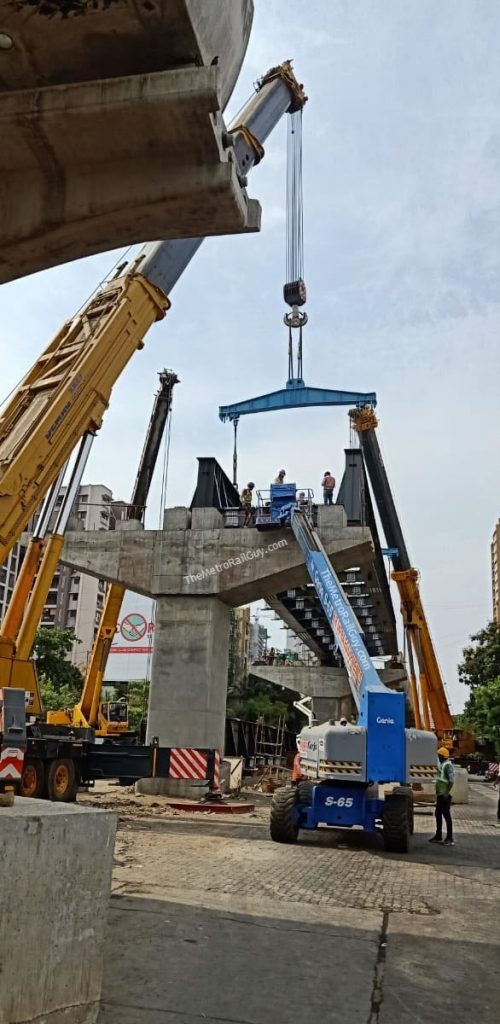 Back in January, J Kumar erected 2 x 51m girders for another steel bridge on top of piers P265 – 266, located between Shimpawli and Kandivali West (formerly Mahavir Nagar) stations. In the coming months, Similar steel girders are expected to be erected over a drain near Goregaon West Station in Oshiwara and over Posar River near Valnai Station in Kandivali.
Update: June 1 @10:30 pm – 3rd girder has also been erected
For more updates, check out the Mumbai section of The Metro Rail Guy!
– TMRG
Hat-tip to Frustrated Baba and DPx28