On Sunday, workers from the Doğuş-Soma JV and Freight Wings lowered Tunnel Boring Machine (TBM) 1238's entire shield, still assembled as a single unit, into the southern-end of Science Museum Station of Mumbai Metro's 33.5 km Line-3 (Aqua Line).
This Ø6.65m refurbished Robbins NFM slurry machine, nicknamed Tansa-1, had arrived at the Worli Station in January 2020 from Science Museum Station after a 2072 m journey to record the first breakthrough out of 6 planned on the 5.06km package UGC-03 (Mumbai Central – Worli).
In the interest of time – instead of dismantling the machine's shields, Doğuş-Soma JV decided to transport the machine's cutter head and shields as one complete unit, weighing 480 MT, back to Science Museum Station (see lots of pictures & a video), from where it'll be commissioned in the coming months towards Mahalaxmi Station for its final 1118m drive to build the up-line tunnel.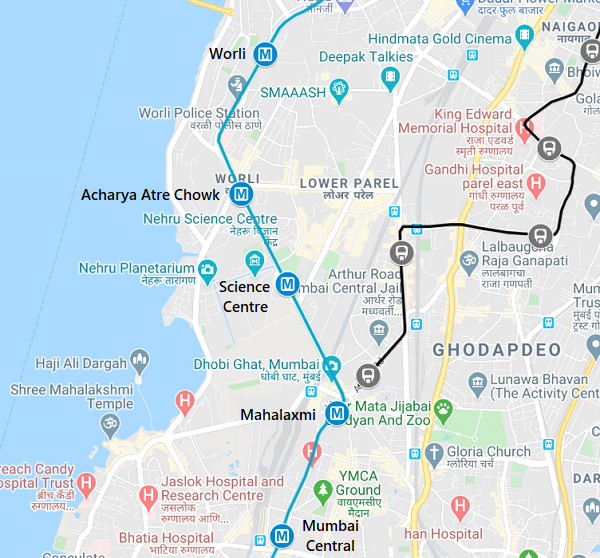 Some images I posted on Twitter on Friday:
Per Freight Wings:
Freight Wings devised a customized solution which allowed the project to be executed within the confines of inner-city of Mumbai, where minor delays can cause major disruption. Overcoming complex regulatory constraints and space restrictions that further complicated mobilization, Freight Wings designed a tailor-made solution that would fit within these restricted dimensions while managing the limited ground bearing pressures. Since Situated within a highly congested and compact site in South Mumbai, lowering the TBM needed to be executed within the limited space available and with minimal disturbance to the surrounding area. Freight Wings successfully lowered the TBM Tansa-1 at Science Center Station on the 19th of July.
Images shot on Sunday: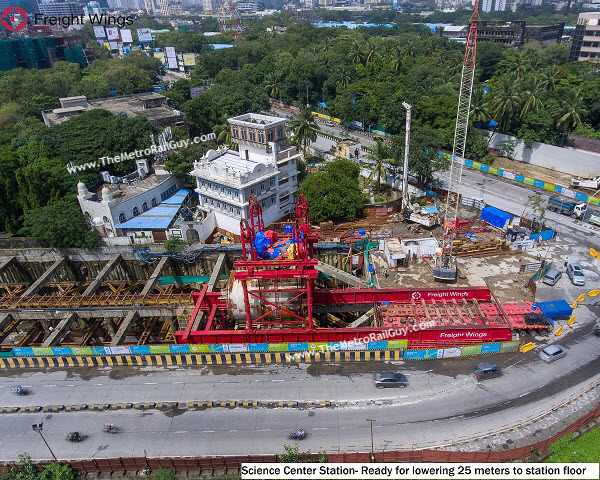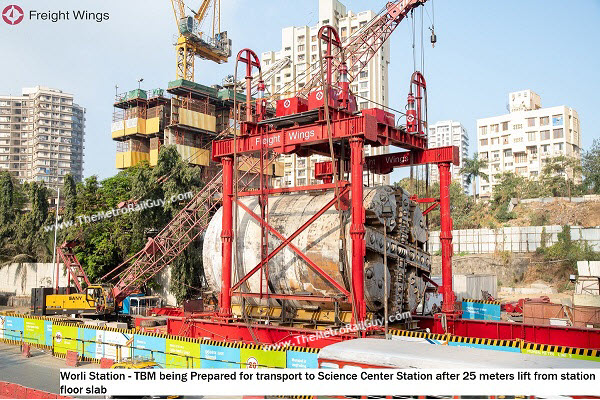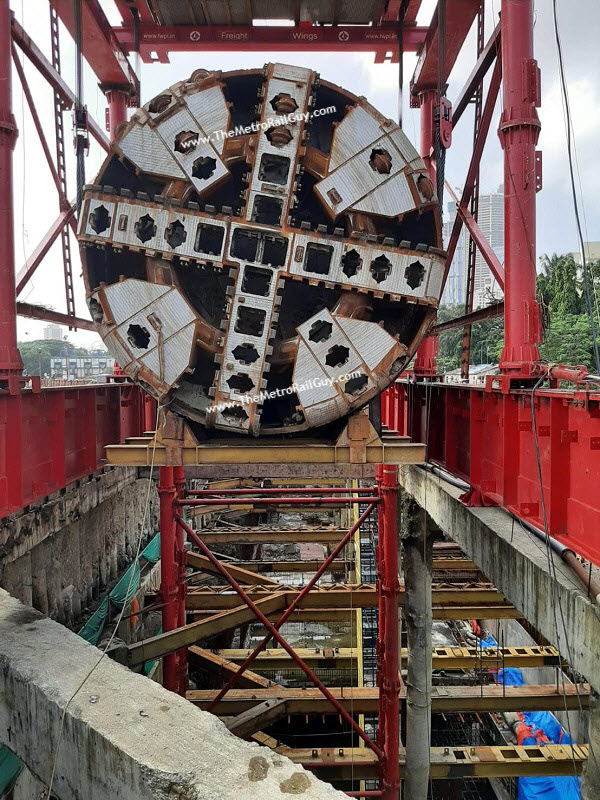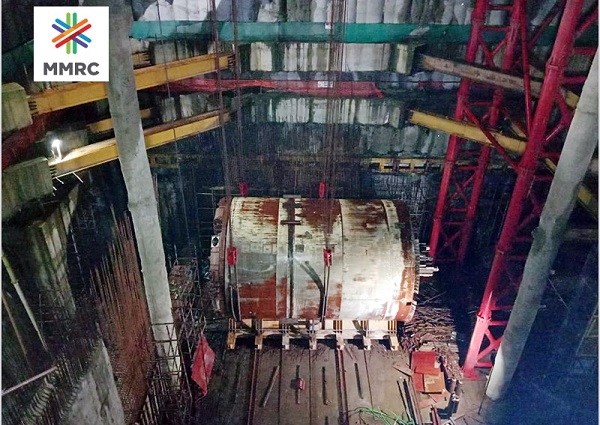 Next up, Robbins TBM 1239 (Tansa-2) will similarly be retrieved from Worli Station and transported back to Science Museum Station. A snap of it shot in June can be viewed here.
Here's a status table displaying UGC-03's tunneling plan (best viewed on a desktop device) and the status of each tunnel.
For more updates, check out the Mumbai section of The Metro Rail Guy!
– TMRG