This afternoon, Kochi Metro Phase 1 project's final 1.12 km section, connecting Thaikoodam to Petta in the south-eastern part of the city, was inaugurated virtually by Pinarayi Vijayan, Kerala's Chief Minister, and Hardeep Singh Puri, India's Minister of State of Housing & Urban Affairs.
This new elevated section of the Blue Line consists of 1 new station – the city's 22nd – at Petta with a station interior theme dedicated to the state's fishermen community, and makes the entire line (view map) from Aluva to Petta 25 km long.
The section was certified fit for commercial operations in May by K.A. Manoharan – the Commissioner of Metro Rail Safety (CMRS) from the Indian Railways' Southern Circle after a thorough inspection of its civil structures, sub-systems and passenger facilities.
Trial runs between Thaikoodam and Petta began in February, and Bureau Veritas – a 3rd party independent safety assessor (ISA) completed a detailed examination and issued their ISA certificate in March. KMRL was ready to invite the CMRS for inspection in March, but that plan was abandoned due to the nationwide lock-down due to COVID-19.
This section is the fourth and final leg of Kochi Metro Phase 1, and was built as part of civil package KC-05 by Era – Ranken JV. Other stations in this package are already operational and include Kadavanthra, Elamkulam and Vytilla.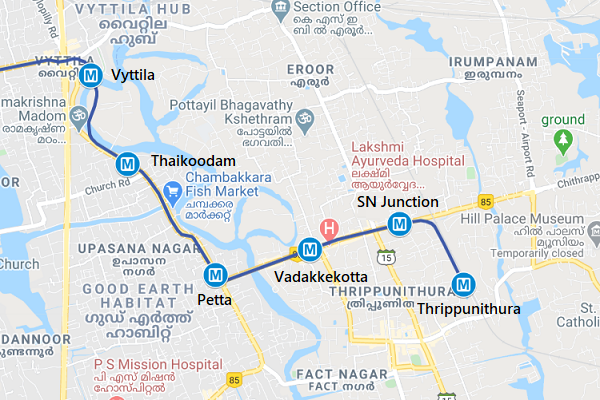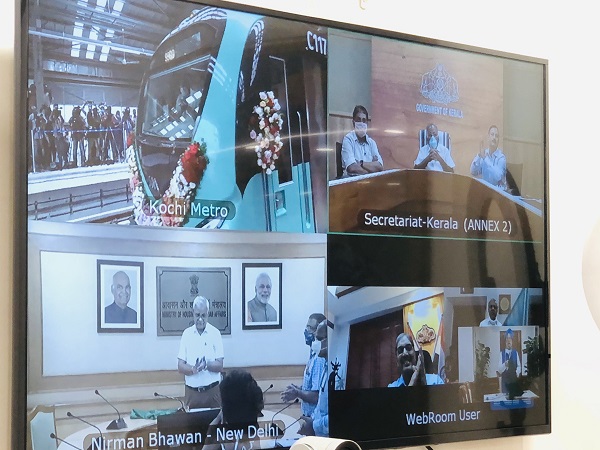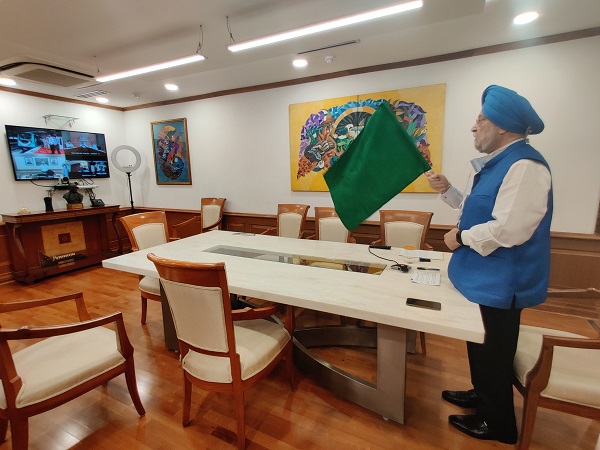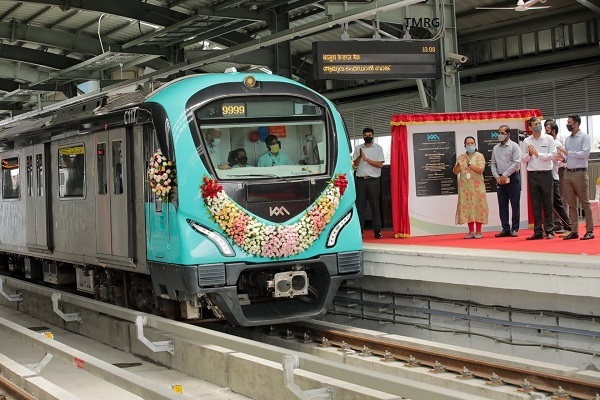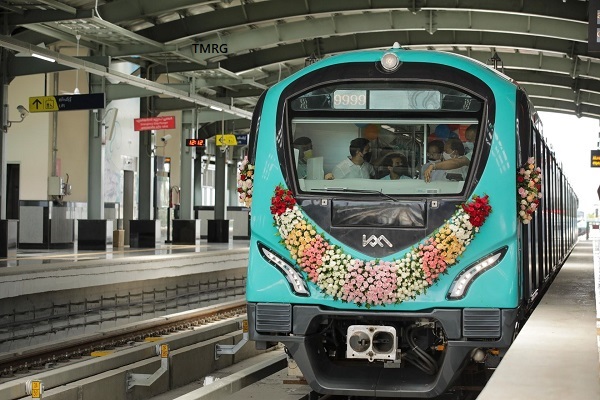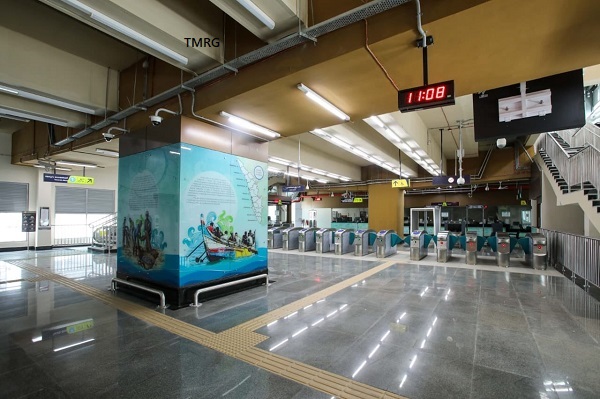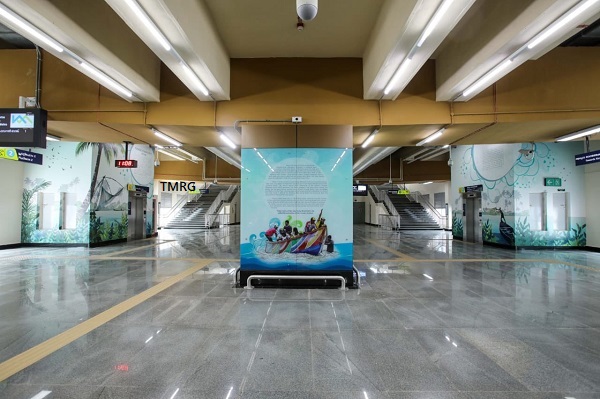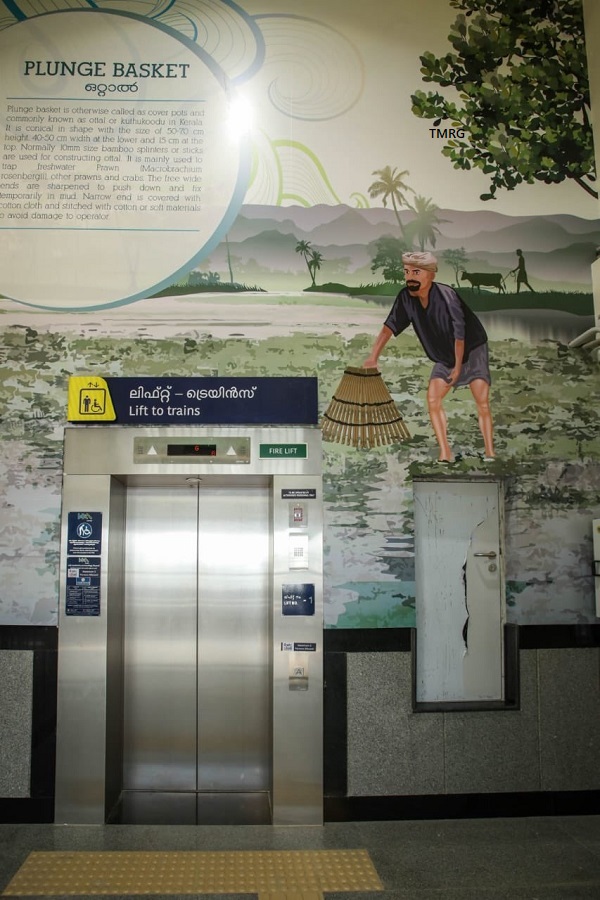 With this development, the Delhi Metro Rail Corporation's (DMRC) role in the city comes to an end as the executor of Kochi Metro after a nearly 8 year association with the project.
The execution of a further 2.92 km extension of Line-1 under Phase 1B from Petta to Tripunithura through Vadakkekotta and SN Junction stations is being managed by Kochi Metro Rail Ltd. with assistance from Aarvee Associates Architects Engineers & Consultants as the Project Management Consultants (PMC). Linxon was recently awarded its Power Supply contract.
Package KAC-02: Petta – SN Junction (1.79 km) – Under construction by KEC International – China Civil Engineering Construction Corporation (KEC-CCECC) JV through a Rs. 265 crore contract it won in June 2019.
Package KAC-04: SN Junction – Tripunithura (1.163 km) – Under Construction by KEC International Ltd. – Vijay Nirman Company Pvt. Ltd. through a Rs. Rs. 162.98 crore contract won in August 2020. LKT Engineering was awarded its Detailed Design Consultant (DDC) contract in May 2020.
For more updates, check out the Kochi section of The Metro Rail Guy!
– TMRG