Working under a tight 3.5 hour window, workers from J Kumar Infraprojects late last night launched three 36.87m steel girders for constructing the 18.6 km Mumbai Metro Line-2A (Yellow Line)'s viaduct over the Western Railways' tracks at Dahisar.
The feat was accomplished between piers P67 and P68 right between Kandarpada Station (formerly Rushi Sankul Station) and Upper Dahisar Station (formerly Anand Nagar) on the northern-end of the line.
Launching works over 4 set of tracks started at 12:15 am and ended around 2:30 am, well inside the 3.5 hour mega railway block that was scheduled to end at 3:45 am. Two of the three girders had already been pre-assembled together prior to getting launched.
Technical Specifications
Weight: 110 MT
Number of Main Girders: 3 (G1, G2, G3)
Number of Mid Crossing Bracings: 14
Number of End Crossing Bracings: 4
Number of Stringers: 16
Girder Depth: 2.053m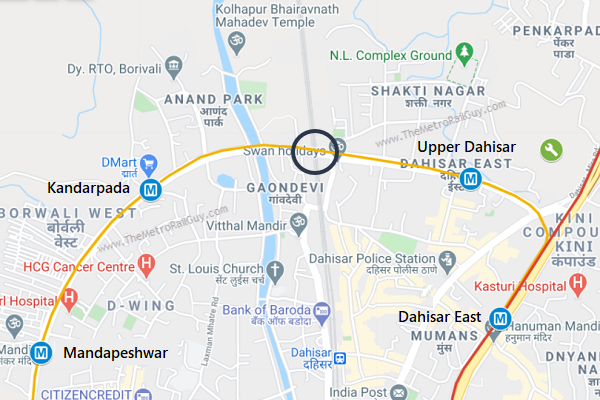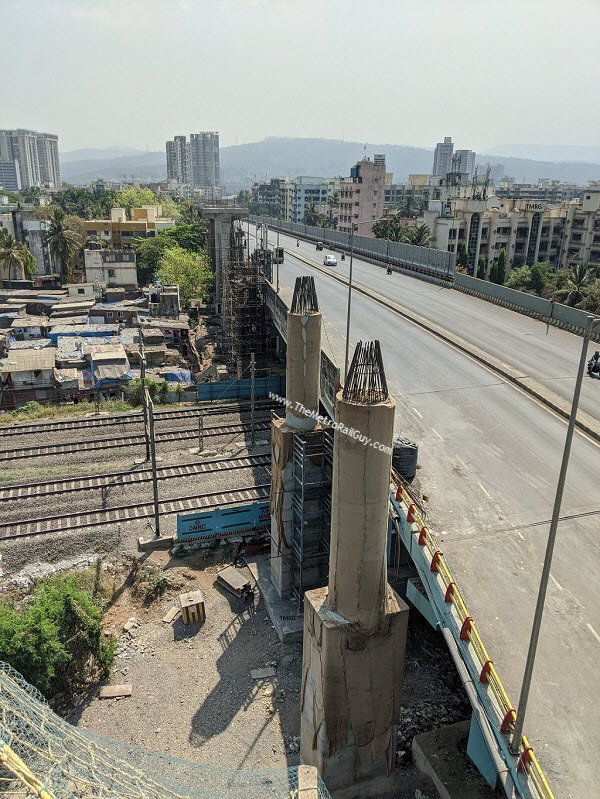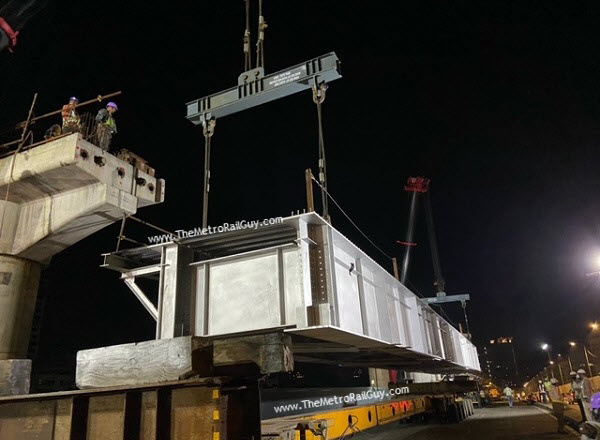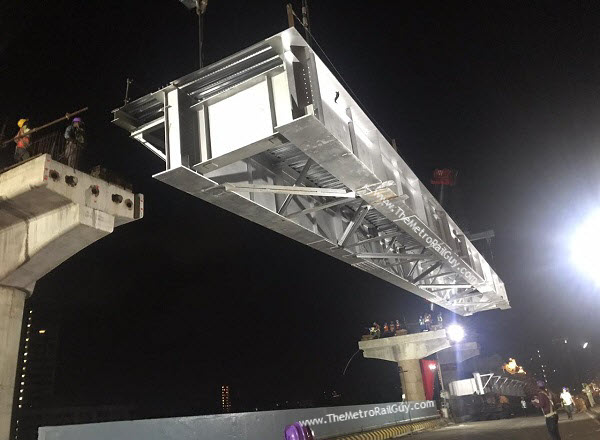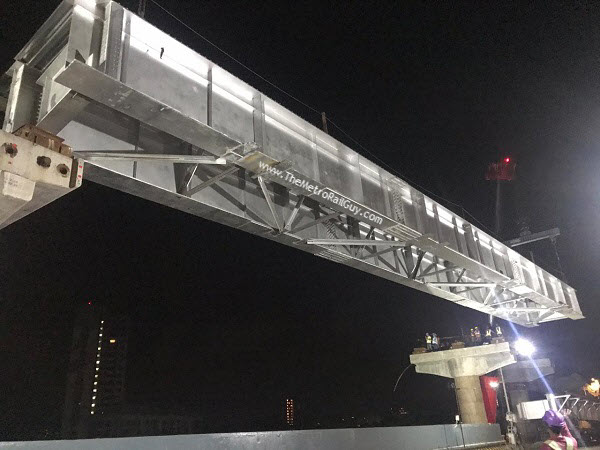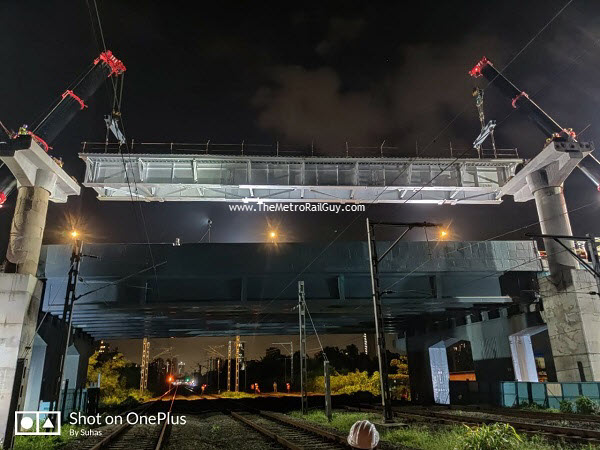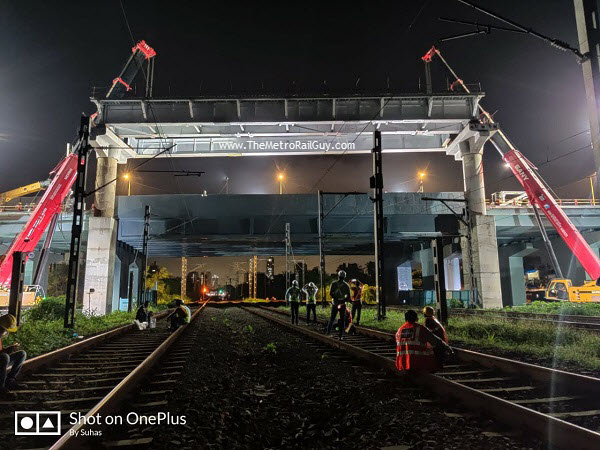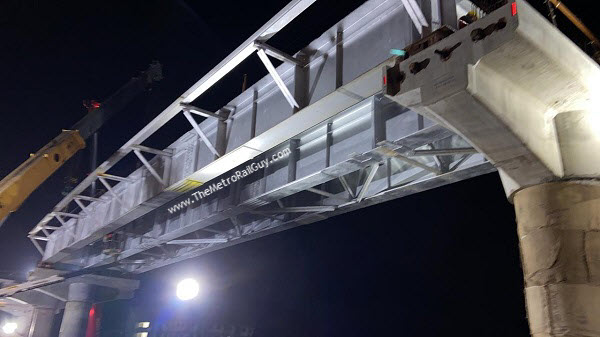 Cool timelapse video:
Done. 🙏
Mumbai metro line 2A.
Railway Steel span erection. pic.twitter.com/NhyNmY7pJD

— Kya Socha Fir? (@Frustrated_Mate) September 26, 2020
This section of Line-2 is crucial for Line-7's operations as well since its BEML train-sets for the forseeable future will be stabled at Line-2's Charkop Depot in Malvani as work on Line-7's Dahisar Depot hasn't been able to start yet due to pending land acquisition.
For more updates, check out the Mumbai section of The Metro Rail Guy!
– TMRG