Here's a post with images of an extremely detailed, cute and impressive model of Mumbai Metro's under construction Charkop Depot which'll be used to stable and maintain BEML trains servicing the 18.6 km Yellow Line-2A (Dahisar East – DN Nagar) and temporarily the 16.5 km Red Line-7 (Dahisar East – Andheri East).
Although known as the Charkop Depot, the car-shed's site is actually located in Malvani, Malad West on a 19.59 hectare land parcel earlier owned by Manjara Trust. The site is about 900m away from the main-line separated by Poisar River and a local drain, making its under construction depot-line by J Kumar Infraprojects the second longest in the country.
On the land-use side of things, Charkop Depot will consist of a 1300 sq meter administrative building with an operations control centre, staff quarters (3 towers), 18 stabling lines, 3 workshop bays and an automatic train wash plant.
Delhi Metro Rail Corporation (DMRC), the executor of Line-2A, had invited bids for its construction under 2 packages in 2016-17:
Contract: AC-03
Scope: Civil works for construction of Charkop Depot cum workshop including earth filling, plumbing, drainage, boundary wall, external development and road works etc
Awarded to: Anupam Construction Co.
Value: Rs. 90.99 crore
Date: 15.02.2017
Contract: AC-04
Scope: Design, Fabrication, Supply and Erection of Pre-Engineered Buildings of Charkop Depot cum workshop
Awarded to: Ghaziabad Mechfab Pvt. Ltd.
Value: Rs. 19.06 crore
Date: 15.09.2017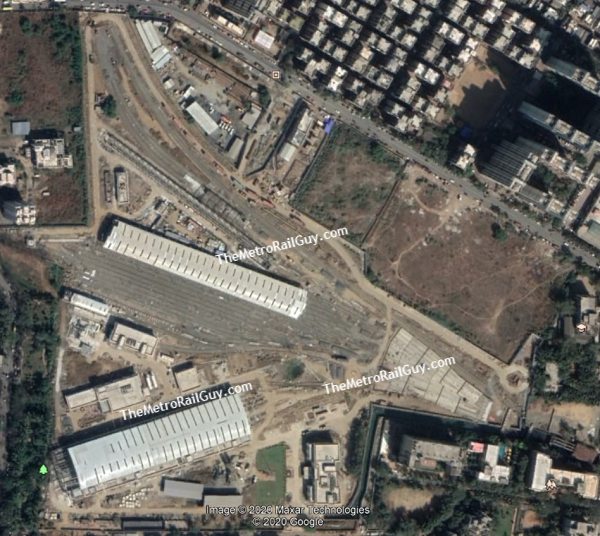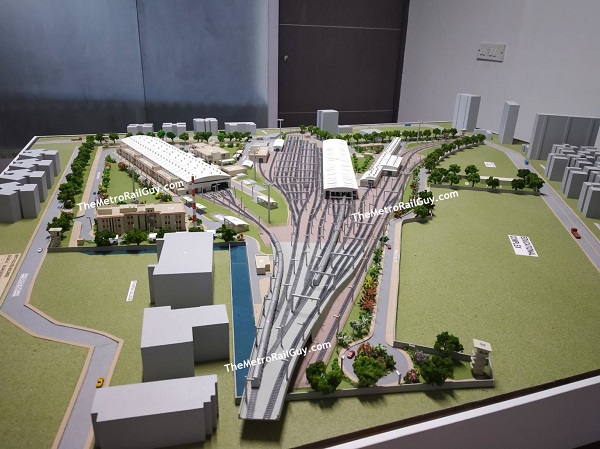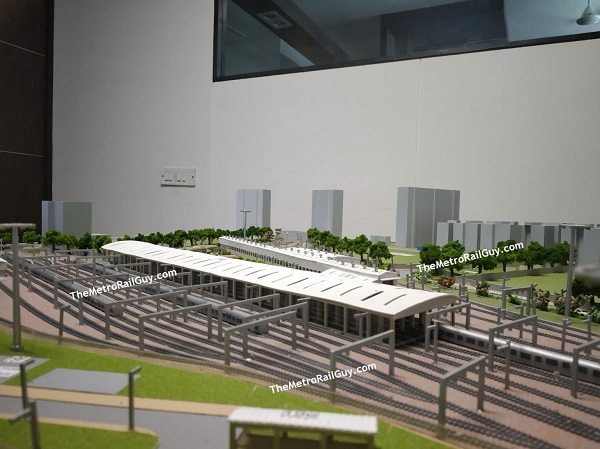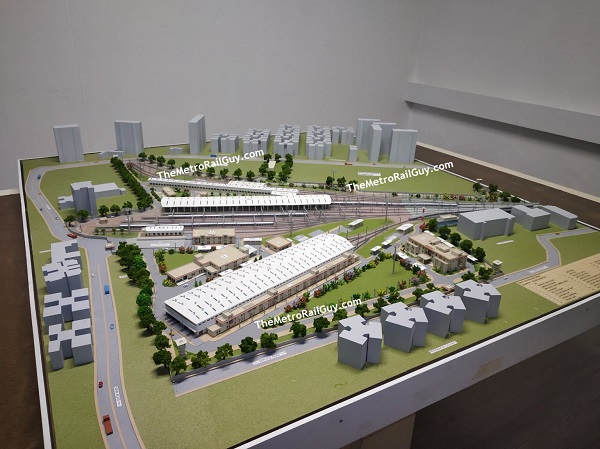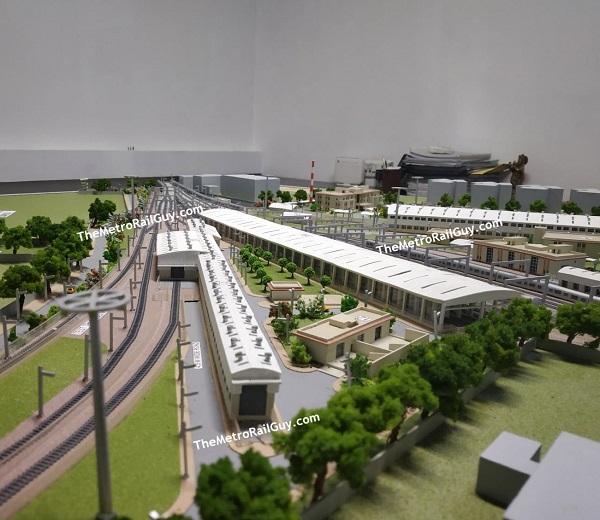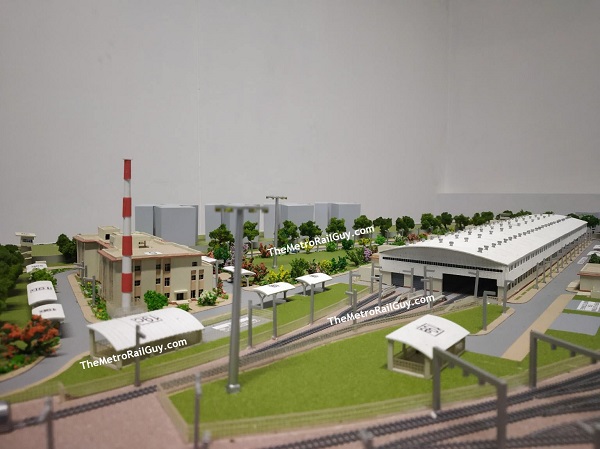 Few recent site images: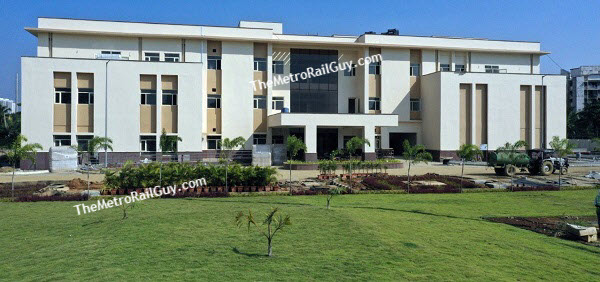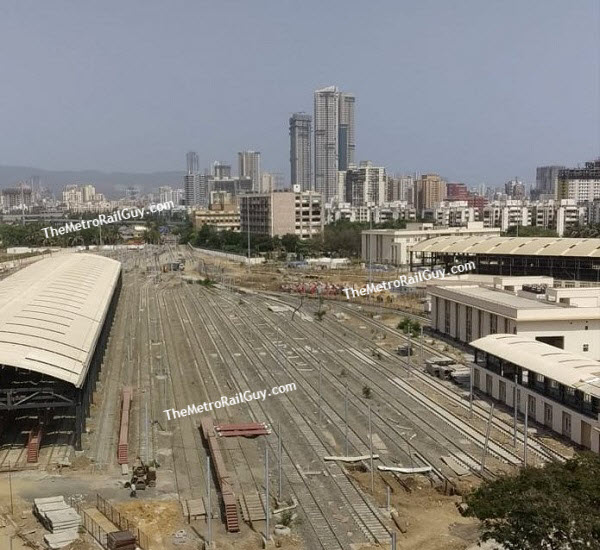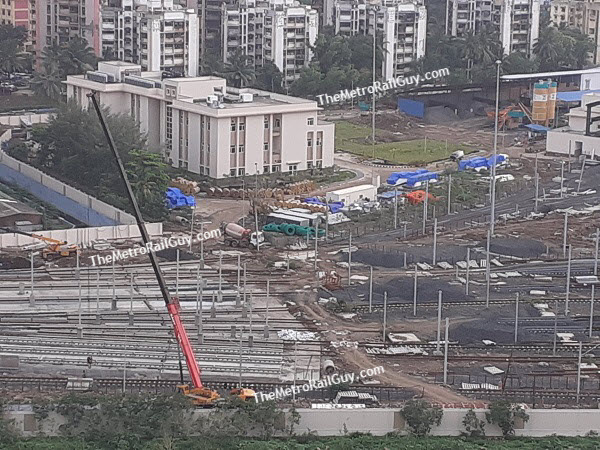 In the future, the 42.20 km Yellow Line (lines 2A + 2B) will also be supported by a larger depot at Mandale in eastern Mumbai. The contract for its construction was awarded to RCC Infra Ventures Ltd. – MBZ JV in late 2017, but terminated in January 2020 due to poor progress. Bids for the construction of pending works were invited in February by the Mumbai Metropolitan Region Development Authority (MMRDA) and technical bids are now planned to be opened on July 9.
That depot will have a double-decker structure to stable a maximum of 72 trains of 8-coaches (total 576), and will come along with staff quarters, 9 inspection bays and 15 workshop lines – see its design here.
For more updates, check out the Mumbai section of The Metro Rail Guy!
– TMRG