Workers from Larsen & Toubro on Friday lowered and deployed the first flash butt welding machine at CSIA's Terminal 2 Station to begin track-installation work on Mumbai Metro's 33.5 km Line-3 (Aqua Line) which will connect Cuffe Parade – BKC – Aarey Colony through 27 stations.
The machine by Holland LP will weld 18 meter long Head Hardened (HH) rails supplied by Mitsui & Co. The first batch of 3,615 MT HH rails had arrived in the city back in June, and will now be welded to form a high attenuation low vibration track system to reduce noise and vibration levels.
As of today, L&T has received a total 8,366 MT out of a total of 10,740 MT of HH Rails on order for two contracts they secured from Mumbai Metro Rail Corporation (MMRC) over the past year:
Package 10B for Rs. 303.27 crore awarded in June 2019 for ballastless track on the Cuffe Parade – BKC (Phase 2) section
Package 10C for an undisclosed amount awarded in January 2020 for 40 kms of ballasted tracks inside the disputed Aarey Depot and ballastless tracks on the BKC – Aarey Colony (Phase 1) section.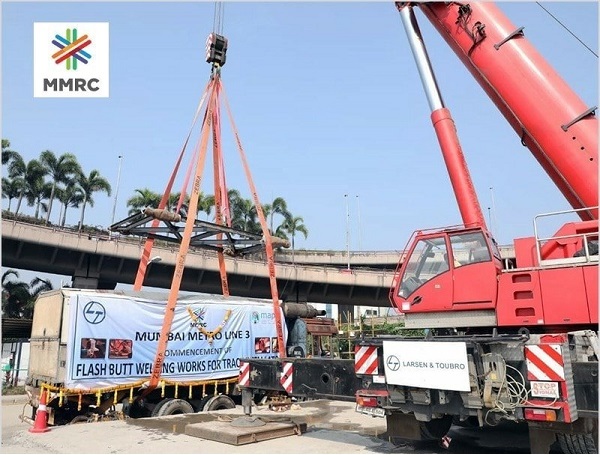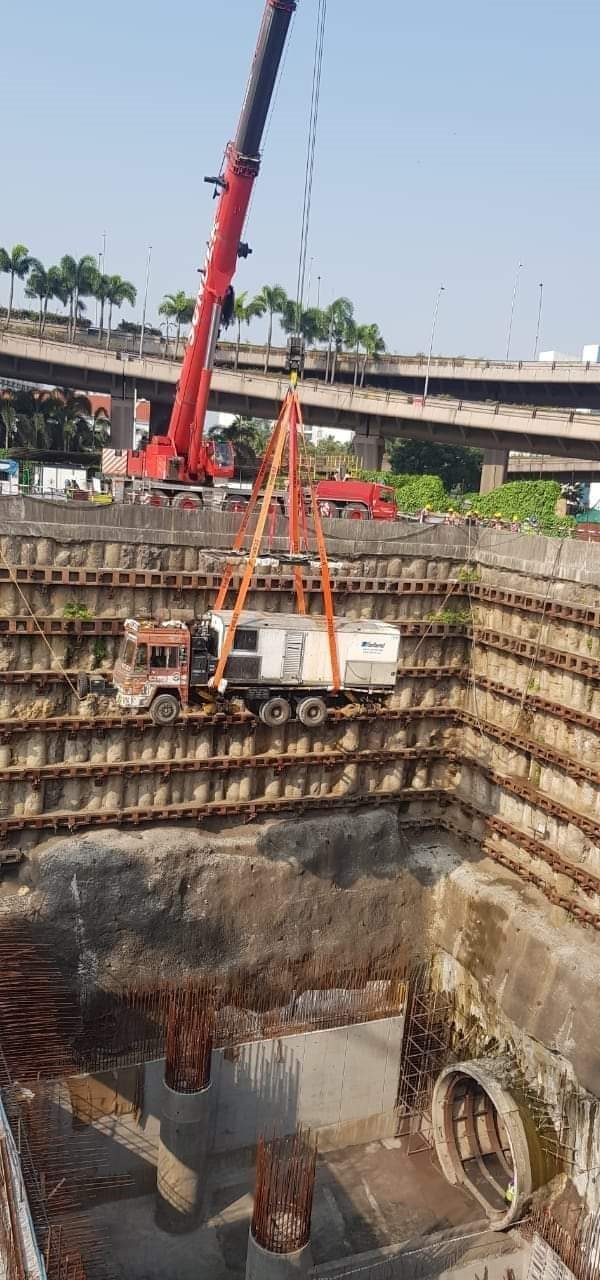 Per MMRC's tweet they've identified 11 locations on the underground line where the machine will weld HH Rails at levels of 1000 amp.
I imagine all of these locations are on the 4.16 km Package UGC-07 (Sariput Ramp – CSIA T2) owned by L&T-STEC JV and the 4.45 km UGC-06 (CSIA T2 – Santa Cruz Mid-Ventilation Shaft) owned by J Kumar – CRTG JV where tunneling works are largely over, with just one TBM breakthrough pending at CSIA's Terminal 1 Station – see a list of pending breakthroughs here.
For more updates, check out the Mumbai section of The Metro Rail Guy!
– TMRG