Back on September 22, a relatively small but significant tunnel breakthrough was recorded for a passenger subway connecting Vile Parle East to the Domestic Terminal-1 Station of the 33.5 km underground Mumbai Metro Line-3 (Aqua Line).
This roughly 200 meter subway underneath the city's busy Western Express Highway (WEH) was designed by Geoconsult India and built using the New Austrian Tunneling Method (NATM) with a controlled blasting technique to limit vibrations and potential damage to structures in the airport's vicinity.
Its construction is part of the 4.45 km Package UGC-06 (CSIA T1 – Sahar Road – CSIA T2) for which J Kumar – CRTG JV has just one tunnel boring machine (TBM) breakthrough pending (see current list of 9) at the same station for the 1516m up-line tunnel connecting to Sahar Road Station.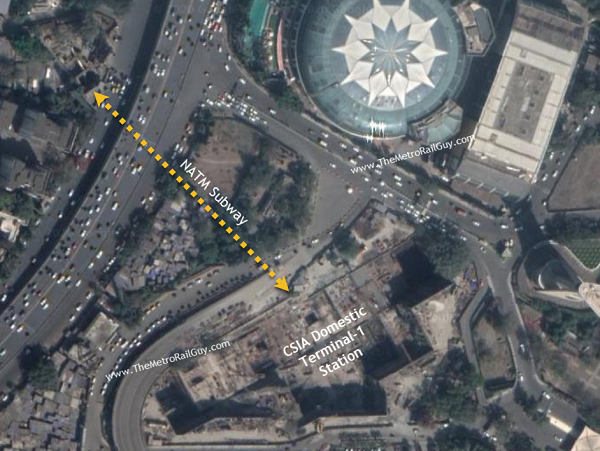 Here are snaps of the subway which connects to T1's concourse level and has a very shallow overburden of 6-8 meters. Work had started from the Vile Parle end in early 2020.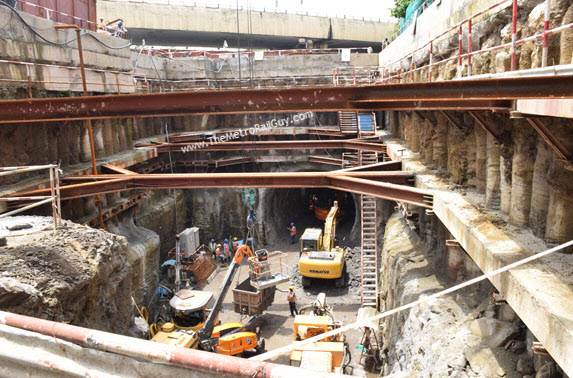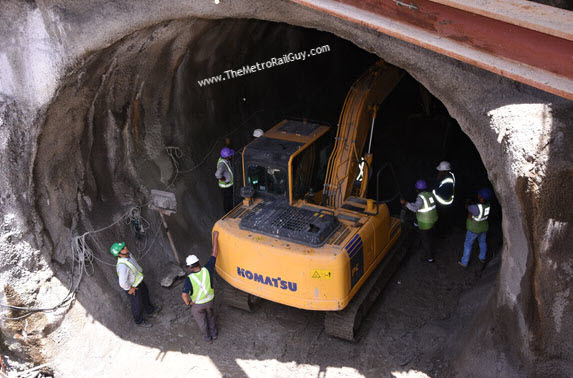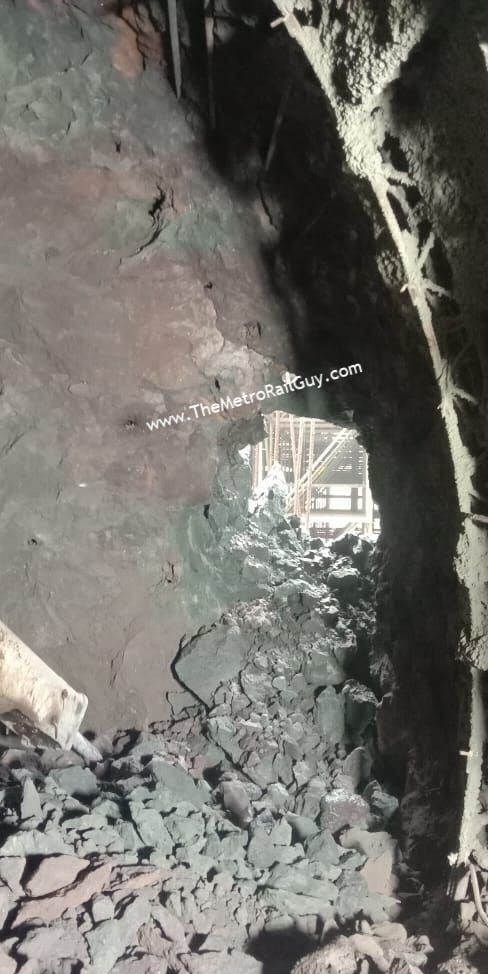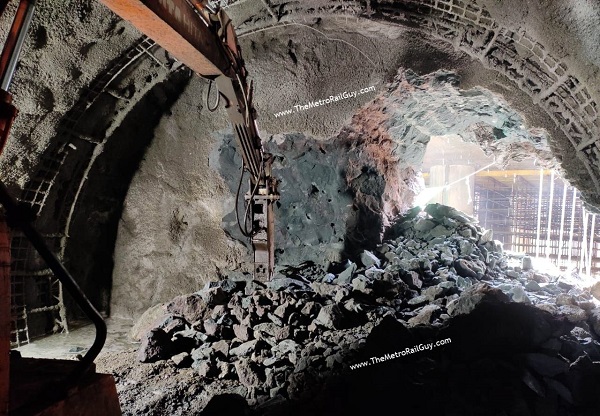 Besides this subway, Mumbai Metro's Line-3 will consist of 91 NATM cross-passages for evacuation and major NATM tunnels throughout its course at places like Cuffe Parade, Sahar Road, Hutatma Chowk, Kalbadevi, Girgaon, Grant Road, Santacruz, Sitladevi and Marol Naka. As they progress or near completion, I might post separately about them. Details and snaps of some of these are in the links above.
For more updates, check out the Mumbai section of The Metro Rail Guy!
– TMRG