Roughly 24 meters below heritage structures flanking the east-side of Mumbai's Dr Dadabhai Naoroji Road, workers from Larsen & Toubro – Shanghai Tunnel Engineering Co. (L&T – STEC JV) are quietly excavating an underground tunnel to house a part of Mumbai Metro Line-3's Hutatma Chowk Station.
With not enough space available to build a regular 25 meter wide cut and cover station box, this unique station is being built by a combination of Cut & Cover and New Austrian Tunneling Method (NATM) methods.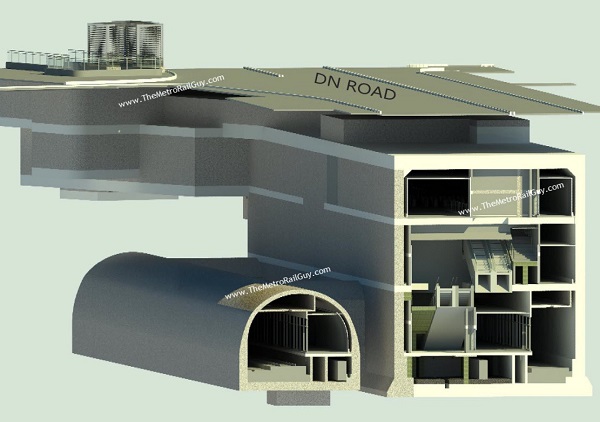 Piling work for the station's 233 meter long and 16.5 meter wide cut and cover box commenced in June 2017 and casting work for its base slab was completed in January 2020. When ready, a network of 9 entry / exit points will connect up to it as seen below.

In February, workers began horizontal NATM excavation works to build a cavity towards the planned NATM tunnel's space, which when ready will house Line-3's down-line tracks and platform.
Yesterday, Mumbai Metro Rail Corporation (MMRC) announced the team had "achieved highest ever tunneling of 19.2 mtrs in month of July by maintaining COVID 19 guidelines in challenging geological conditions". An exact figure for the total excavation completed so far hasn't been revealed, but I estimate it to be no more than 50 meters at this time.
The Hutatma Chowk Station's construction is part of the 4.25 km Package UGC-01 which was awarded to L&T-STEC in July 2016. Their scope includes building the line's tunnels with 4 stations at Cuffe Parade, Vidhan Bhavan, Churchgate and Hutatma Chowk. L&T – STEC is being assisted by a Detailed Design Consultant (DDC) team from Systra MVA Consulting India.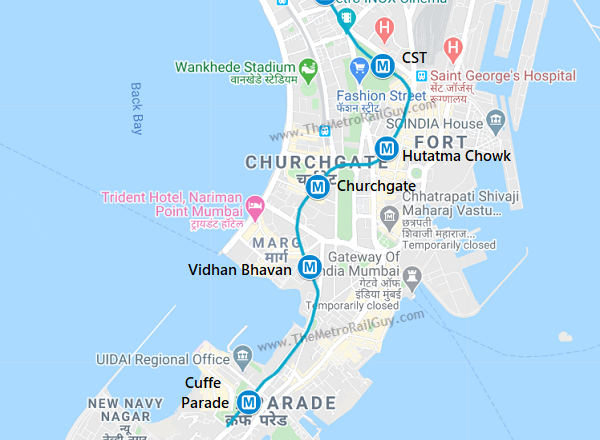 Some images shot at different times: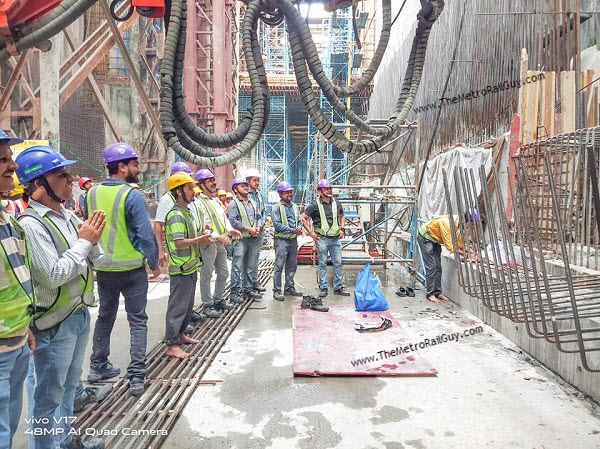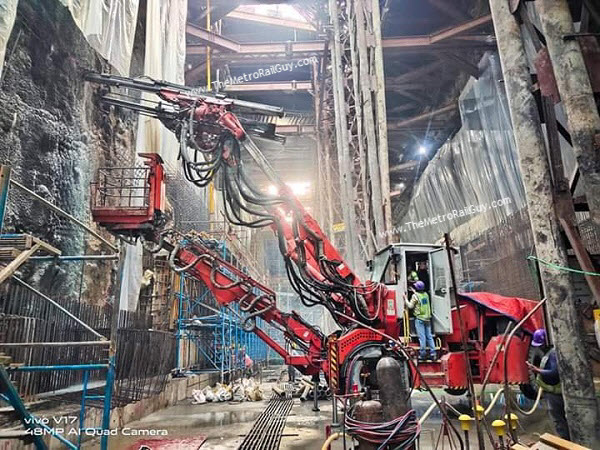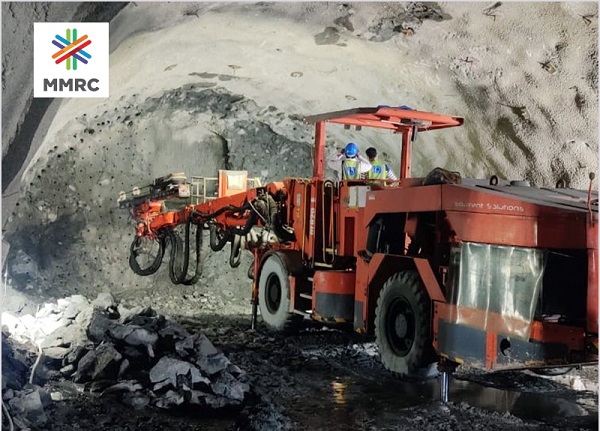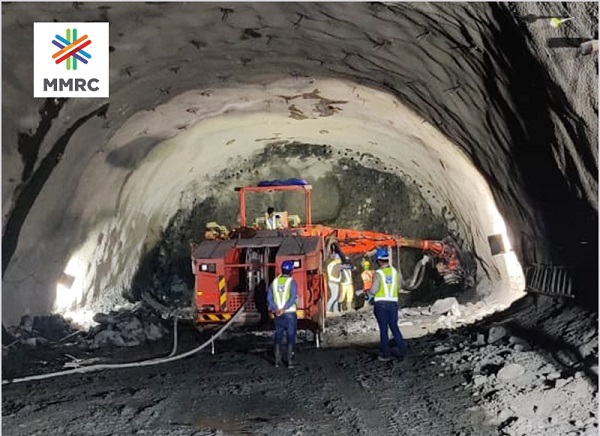 Here's a nice short & sharp video on NATM tunneling –
In October 2019, L&T – STEC's JV's Robbins XRE tunnel boring machines completed building tunnels from Vidhan Bhavan Station towards Churchgate Station, and in mid January 2020 both machines were commissioned towards Hutatma Chowk Station. While TBM Surya-1 working on the up-line will make a breakthrough at the cut and cover station's box, TBM Surya-2 on the down-line will pass right through the NATM-built tunnel.
Here's a status of package UGC-01 between Cuffe Parade and CST stations where 3 breakthroughs are still pending. This table is best viewed on a desktop device –
| | | | | | |
| --- | --- | --- | --- | --- | --- |
| TBM | Line | From | To | Distance | Status |
| 1 | Up | Cuffe Parade | Vidhan Bhavan | 1128m | Completed |
| 1 | Up | Vidhan Bhavan | Churchgate | 498m | Completed |
| 1 | Up | Churchgate | Hutatma Chowk | 649m | In Progress |
| 1 | Up | Hutatma Chowk | CST | 551m | Yet to Begin |
| 2 | Down | Cuffe Parade | Vidhan Bhavan | 1254m | Completed |
| 2 | Down | Vidhan Bhavan | Churchgate | 481m | Completed |
| 2 | Down | Churchgate | CST | 1233m | In Progress |
Besides Hutatma Chowk, Mumbai Metro's Line-3 will consist of 91 NATM cross-passages for evacuation and major NATM tunnels throughout its course at places like Cuffe Parade, Sahar Road, Kalbadevi, Girgaon, Grant Road, Santacruz, Sitladevi and Marol Naka. As they progress or near completion, I might post separately about them.
For more updates, check out the Mumbai section of The Metro Rail Guy!
– TMRG